The latest news featuring TRYPS, Boone Hospital, Women's Network, ACA Business Club, Image360, First Mid Bancshares, and LINCO Bancshares
TRYPS Children's Theatre to Join in New Campaign
TRYPS Children's Theatre joined a coalition of youth arts organizations around the country in launching #ArtsAreMySuperpower, a nationwide letter-writing effort to galvanize the more than 6 million children directly impacted by the coalition's work. The campaign seeks to educate and inspire young people to use their voices and compel our government to save their future in arts and culture.
Boone Hospital Trustees and BJC HealthCare Announce Transition Date
The Boone Hospital Center Board of Trustees and BJC HealthCare have agreed to an April 1, 2021 date for Boone Hospital Center's full transition from the BJC system. The date was originally set for January 1, 2021. The three-month adjustment in the timeline is largely a result of the COVID-19 pandemic, which has required the full attention of Boone Hospital and BJC HealthCare staff.
"The trustees are committed to a successful transition for Boone Hospital. We had originally planned on January 1. Obviously, some things have happened outside of our control that have caused us to make some adjustments. Instead of rushing to meet a date, we are going to make sure we get it right."

— Dr. Jerry Kennett
Chairman of the Boone Hospital Center Board of Trustees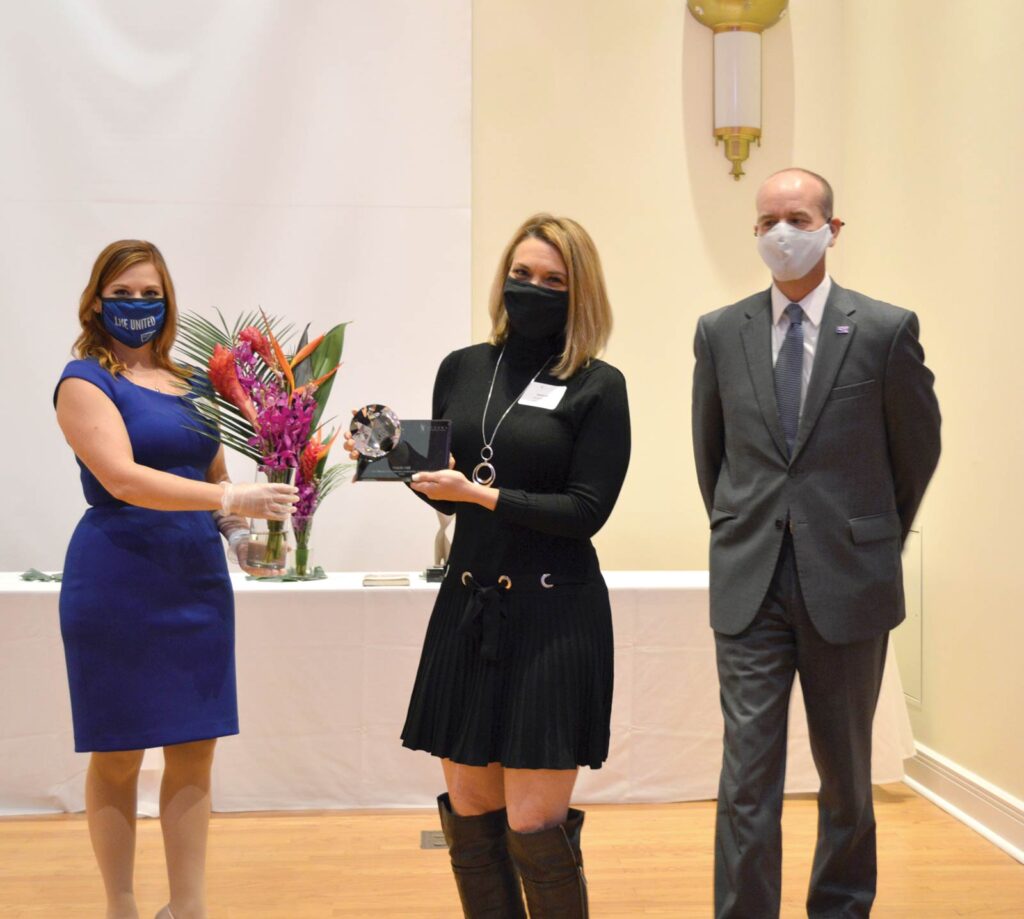 Women's Network Announces Local ATHENA Recipients
The Columbia Chamber of Commerce Women's Network announced the recipients of the ATHENA Leadership and ATHENA Young Professional awards at the 26th annual ATHENA International Awards Banquet in September at Stephens College. The ATHENA Leadership Award was presented to Jill Cox, vice president of commercial lending at Central Bank of Boone County. The ATHENA Young Professional Award was presented to Sarah Hill, CEO and chief storyteller at Healium. These awards recognize individuals who have achieved success in their career, been active in their community, and supported women in business.
ACA Business Club Opens in South Columbia
ACA Business Club, Columbia's newest networking organization, is now open in its new space on Peach Way. The business and social club focuses on three guiding principles: building quality relationships, providing professional and personal development, and offering marketing opportunities for individuals and their businesses. ACA Business Club is a private club dedicated to serving professionals, executives, and business owners. Membership is by invitation only and comes with 24-hour access to the space.
Image360 Receives Business Award
Image360 in Columbia was recently honored with the Silver Star Award for excellence in sales from Alliance Franchise Brands, a leading marketing, print, and graphic communications franchise network. The award comes as Image360, a visual and graphics solutions provider, is also providing resources to help local businesses reopen safely and quickly. As Columbia works to reopen amidst the pandemic, Image360 has created resources including reopening guidelines that offer a comprehensive checklist and methodology.
First Mid Bancshares and LINCO Bancshares to Merge
First Mid Bancshares Inc. and LINCO Bancshares Inc. announced the execution of a definitive agreement under which First Mid will acquire all of the outstanding shares of LINCO. LINCO is the holding company for Providence Bank, which is a Missouri state-chartered depository trust company with approximately $1.2 billion in assets. Under the terms of the agreement, LINCO shareholders will receive an aggregate of $116.5 million in cash and 1,262,246 shares of FMBH stock.