Chris McD's maneuvers growth, business during COVID, and an imminent reopening.
Columbia has multiple must-go-to restaurants, and Chris McD's is, without a doubt, at the top of this list. One cannot make mention of mouth-watering food, tasty wine, and great service without calling to mind this restaurant, tucked away in the corner of a strip mall on Forum Boulevard.
Since 1991, this restaurant has not only cemented its position in Columbia as a provider of some of the best gourmet experiences one can have in this town, but it has also set the example for how to establish a business that continuously grows and maintains longevity.
Where It All Started
The story of how Chris McDonnell, the restaurant's owner, got into the culinary world is one he has not tired of telling.
"I went from property to property, hotel to hotel. I worked for amazing chefs and went to culinary school before I got out into the workforce, which was a very big start for me. So, the day I decided I wanted to be a chef, I had a very good plan: Every three to four years, I would go work at a property for a chef, get what I could out of them, and then move on to work for somebody else," Chris remembers.
During this period, Chris zoned in on learning as much as he could about the culinary arts and perfecting his execution to the point that opening his own restaurant was not at the forefront of his mind. It wasn't until he got a call while working in Hawaii from his current business partners that he opened himself up to opening what has become the well-celebrated Chris McD's.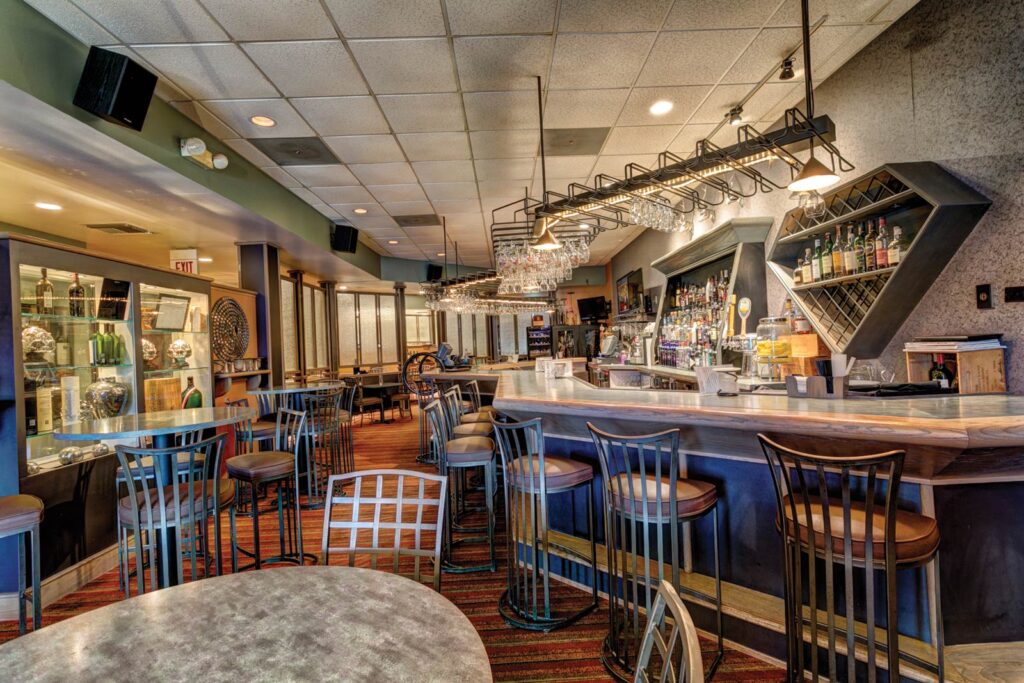 "There was never an idea to own my own restaurant; I always wanted to be an executive chef of a large resort property. However, I got a phone call from my business partners. They've been with me since 1991. They asked if I'd be interested in moving back to Columbia, putting my name on a building, and opening a restaurant. It really wasn't my desire, but I thought it might be a good opportunity for me to learn more of the front," says Chris.
Chris rose to the challenge and opened his restaurant, which has stood firm ever since. It even withstood a fire in 1994 that forced him to rebuild and reopen his restaurant. In addition, running the restaurant exposed Chris to marketing and accounting, both important facets of entrepreneurship that he polished the longer he ran the business.
Withstanding The Pressures of COVID
When COVID-19 broke out, many challenges presented themselves to businesses around the country. For small businesses, the pandemic proved to be an enormous beast to tame as generating revenue became almost impossible. For Chris McD's, this was not the case.
Although Chris had to close the restaurant for all of March and April (and also the end of 2020 for personal reasons), the restaurant's reopening in May proved that they are still a force to be reckoned with.
"With great support from our existing clientele, our great followers, carry-out and curbside service increased by 60%. We really got our value back again. Even with the limited seating, we got to about 70% capacity."
Chris and his staff also added 20 outside seats that made up for their closed bar. They converted their banquet room into a dining room and added 20 more seats to it. In summary, they maintained 60 seats indoors and 20 seats outdoors, which got them to 80 seats total out of a possible 150 ­— a number they were satisfied with.
"I'm very pleased and happy with my staff and the way they took on the new challenges that we faced," says Chris.
During the two months that the restaurant was closed, Chris used the closure as an opportunity to make necessary refreshes for both his staff and customers.
"When we were closed for the two months, we took that time to fix things that needed fixing. We remodeled bathrooms and even added new equipment to the kitchen," says Chris.
"This was crucial — so much that when the staff came back, they saw the effort that we put in and were very happy with it. Especially the kitchen guys!"
Reflecting on those two months and how this made his staff's lives easier, Chris mentions: "It worked and turned out to be a good idea that we spent money instead of trying to save money during the time that we were shut down. We put money into the restaurant — to make it a better place to work and a cleaner and safer place for our customers."
What's in Store For the Future?
As Chris looks forward to their reopening, he still abides by the three principles that have guided him throughout his tenure running the restaurant: food quality, great service, and consistency.
"Without a doubt, we understand the importance of service. We can put out great food, but if we do not have great service, it doesn't matter. There's a lot of good meals out there. But if you don't treat your customers wonderfully, that is going to be at the top of their mind the next time they decide to dine at your establishment," says Chris.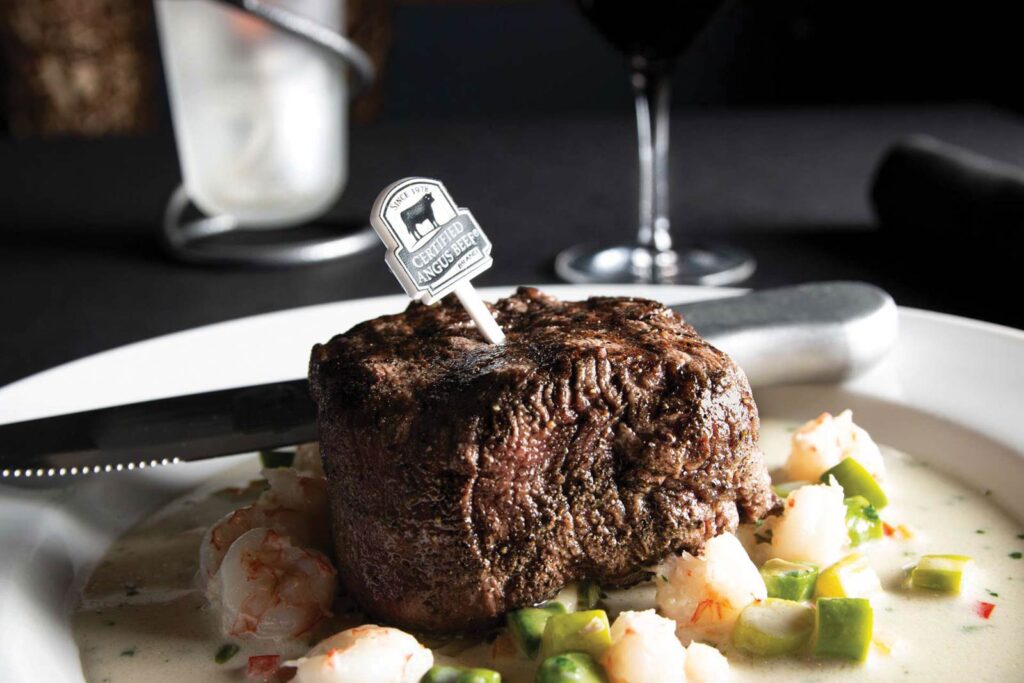 Regarding the future of Chris McD's, Chris mentions, "As long as I'm healthy, have the passion to be in the back, create and cook, I will be here running business as usual and growing the business."
Chris is also gearing towards finishing out 2020 strong, leaving the year behind, and taking with him the lessons he has learned.
"I want to get this restaurant back to where people are happy to be inside. Happy they don't have to wear face masks and social distance. To where there's interaction inside, and people can go from table to table because they know someone. To where people enjoy themselves and not have to sit back and be concerned indoors," says Chris.
What It All Comes Down To
Food is at the center of what Chris does.
"Food is everything to me. I've worked so hard. I took culinary school and my career seriously. I've had some amazing positions in my past. I worked with some of the best chefs in this country, and I was fortunate enough to travel the world — I lived and trained in Switzerland. And so, [food] is what I know, and I love it."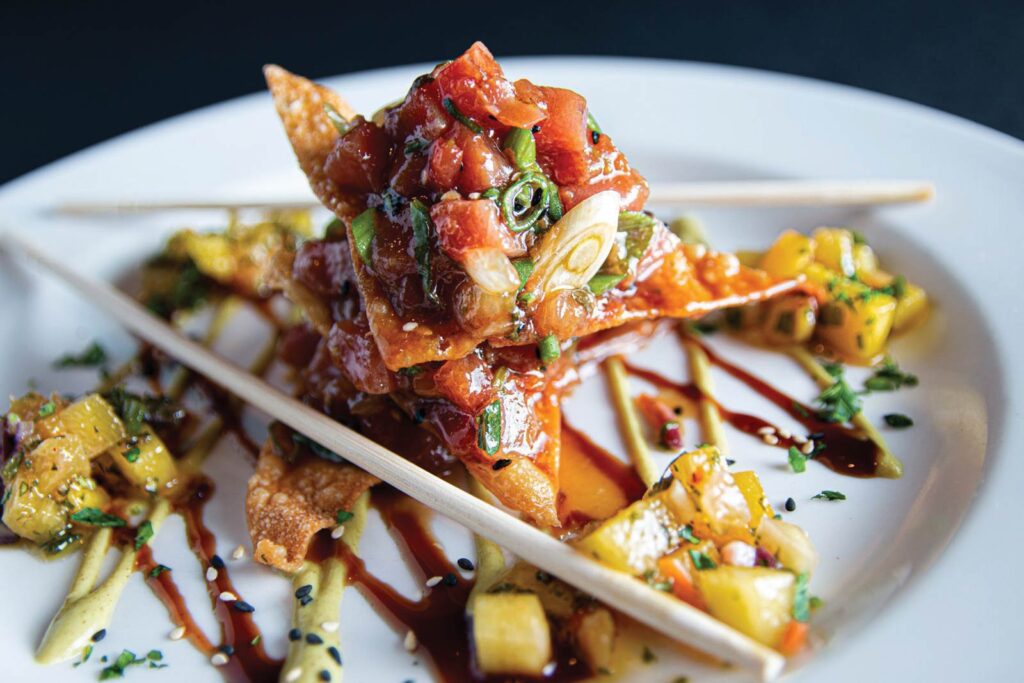 Chris McD's is not only a manifested goal, but it has also become an avenue for Chris to share his love for food with others. As he embarks on reopening in December, his story and that of his restaurant are both a testament to a fulfilled calling.
Chris McD's
1400 Forum Blvd
573-446-6237