Kia of Columbia is changing the car sales game — and you want to know about it.
With everything going on in the world, one could be forgiven for not knowing that one of Columbia's car dealerships, Kia of Columbia, changed ownership this fall to McLarty Automotive Group which also owns all Joe Machens dealerships as well as Columbia Honda. But an even lesser-known fact is the direction this car dealership is heading. It wouldn't be an understatement to say that Matt McMahon, the new general manager of Kia of Columbia, is one of the best dreamers Columbia has to offer.  
"It's been a long journey to get here," says Matt, "I started in the car business in 2009 in Wichita, Kansas. I was going to school at Wichita State University, working at Buckle [the shopping-mall staple clothing brand] when I ran into a guy who asked if I wanted to try earning a better living. I said 'What?' he said, 'Cars.' I said, 'Forget about it.'"
Little did Matt know his whole life was about to change.
"I was 19 years old when I decided to start selling cars — and it went over really well," he says. After eventually transferring to MU and getting connected to Machens, Matt found himself selling cars with Joe Machens Nissan, Joe Machens Volkswagen, and Columbia Honda before accepting the general manager position with Kia of Columbia.
"In the middle of October, I got a call from the McLarty Automotive team [Machens' ownership group]. They said, 'Hey, we're buying the Kia store and we would like you to be the general manager to help us grow that franchise,'" Matt remembers. "I was honored and humbled. I decided to take this journey on and build this franchise up. I'm excited to be here. I spent the past 11 years of my life getting to this place."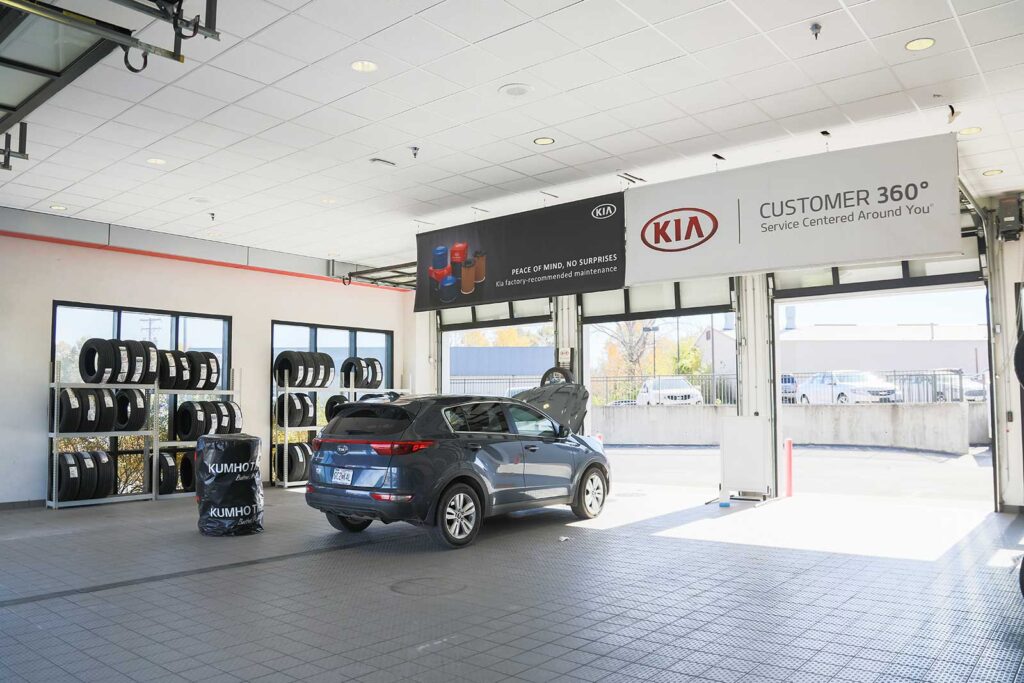 A New Partnership
Before teaming up with the McLarty Automotive Group, Kia of Columbia was not a thriving business. "This store hasn't ever had the attention it deserves. Kia is one of the hottest cars on the planet right now. We have an entire new model lineup," says Matt. "And the McLarty Group is fantastic — their approach to employee satisfaction is unparalleled in our industry. They genuinely care about their employees."
Matt sees this as an outstanding opportunity to showcase all Kia has to offer. "There's value with a Kia — and that's what we want our customers to see. We have a beautiful looking car with the most up-to-date technology possible. And, oh, by the way, it comes in a better value than some other cars on the market."
Kia of Columbia is the only Kia store within 108 miles. "We have a large area we can service — Jefferson City, Boonville, Moberly . . . any of the small towns around us," Matt says. "We're anxious to have those people come by as well and check out our product and let it do its talking for itself. The Kia brand of today is different from the Kia brand of 10 years ago. They've done a tremendous job of marketing, design, safety, and innovation."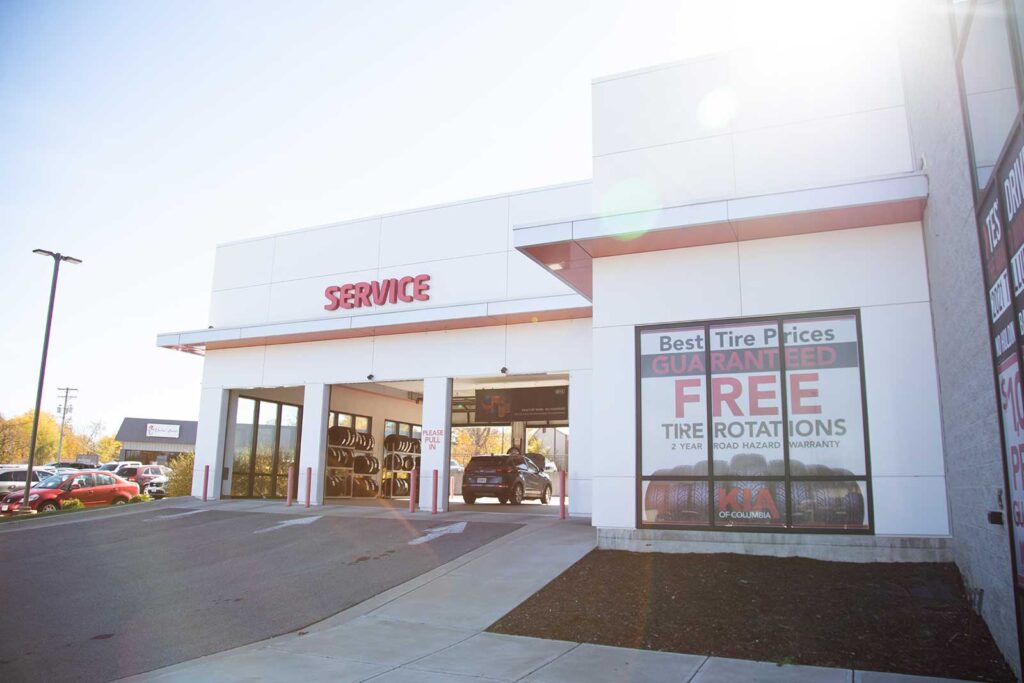 A Transparent Way to Sell Cars
If you've gone through the car-buying process a time or two, you know it can be difficult to find a car dealership you can trust. For many dealerships, overcoming the stereotype of the slick and fast-talking car seller can be tough. But Matt, and the entire Kia of Columbia staff, are dedicated to building a car-buying experience unlike any other.
"I really don't like selling people cars," Matt says. "I like selling the product, providing a service, and letting customers make their own decisions. I think customers today appreciate that, especially when it's transparent."
Having his own store is going to give Matt the opportunity to experiment and try things other stores might not. "I'm not arrogant enough to think I can think of everything car-sales-related, but I can surround myself with people who love where they work and want to see it do better," he says.
Kia of Columbia has a new motto you may hear around the dealership: "Nobody is above selling cars." Every single employee of Kia of Columbia can help with the selling process. "We all help with making a good customer experience. We want everyone who comes to Kia to feel special, and we want everyone who comes here to know that we're thankful for the opportunity," Matt adds.
When you visit Kia of Columbia, they won't be like your run-of-the-mill car dealership — they're going to listen, find a way to make it easy, be transparent with pricing, and try their best to make it as easy as possible to do business with them.
It's Cool to Take Care of Customers
A distinctive aspect of Matt's leadership is his constant ability to dream. "I would say we're coming in with a blank canvas, and we have the ability to paint whatever masterpiece we want," he says. "There is a tremendous amount of opportunity here. We came in and there were only three salespeople, one manager, one finance guy, and a small shop. They weren't doing much volume."
Matt has a tremendous opportunity to build Kia of Columbia into something unique and transparent, but how does he plan to do it? He has an incredible amount of ideas. "I'm a dreamer — I like to see the bigger picture, and I love trying new things.
"We want to build a culture where people have fun, want to come to work, and want to be part of a team — and where it's cool to take care of customers," Matt adds. "We take a lot of pride in that. It's not going to happen overnight, but it's definitely something we're going to strive for."
Matt also wants to bring in people who want to work hard, be successful, and take care of customers. And, in time, it's going to happen.
Matt and the employees of Kia of Columbia want to create a fun, growing, transparent work environment, and they won't stop until they do. "I'm excited to come in here with a blank canvas and grow Kia of Columbia," Matt says. "We want to prove to local people that this store is a player and is going to be unique in the Columbia and Mid-Missouri community."
Kia of Columbia
710 Business Loop 70 W.
573-442-9200
kiaofcolumbia.com