Hong Kong Market finds a new home closer to downtown Columbia.
The Chen brothers are dedicated to bringing a taste of Asia to Columbia. For the past 10 years, they have done so by offering Asian food staples at Hong Kong Market. Previously located on I-70 Drive Southeast, Hong Kong Market is now beginning a new chapter on East Broadway.
"The best thing is the view," says manager Henry Chen. He removes some boxes that are blocking the windows in the packaging area and reveals the scene. Across the street is Stephens Lake Park. People are walking and running on the trails. Trees swing softly, pushed by the wind.
"At the other store, you could only see a couple of trees," he says, eyes on the horizon.
Exchanging a few trees for a whole park is a win for Henry, but it's not the only perk that comes with the new location. The space is closer to downtown, and it's about two and a half times bigger than the previous store, an invaluable asset during a time when shopping is done six feet apart.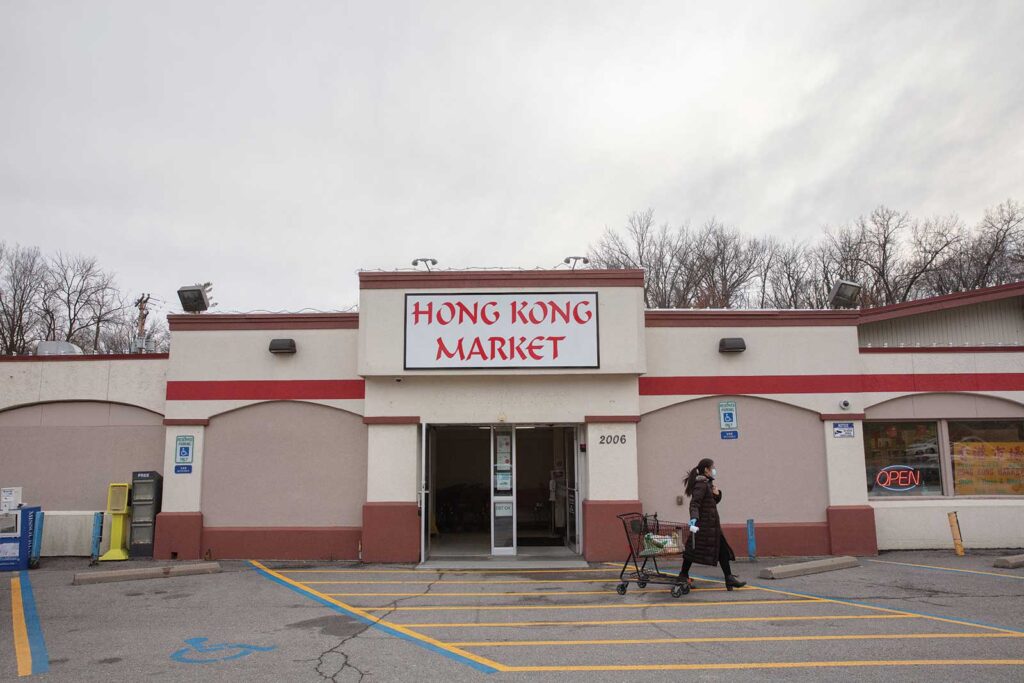 When Opportunities Arise
The Chen brothers had their eye on the East Broadway location for some time, but it wasn't until October 2020 that everything aligned. The location became available right as their previous lease ended, allowing them to make the move.
Columbia has over 7,000 residents of Asian origin and less than a handful of Asian grocery stores. Hong Kong Market strives to serve this diverse community — and Columbia as a whole — by sourcing products from places you wouldn't find in a chain grocery store.
Born in Taiwan, Henry traveled and worked in Southeast Asia, where he had the opportunity to savor a myriad of dishes. These experiences instilled in Henry a culinary appreciation that drove him to offer the best ingredients to prepare everything from Vietnamese pho to Thai green papaya salad.
Throughout the day, Henry greets customers, answers their questions, and when prompted, gives out recipe recommendations. "Our greatest joy is when a customer tells us they are happy with the products they find in our store," Henry says. "Sometimes I give someone a food or recipe recommendation, and when they return the following week, they give me the thumbs up. That makes me happy."
Comfort, Hate, and Rediscovery in Asian Food
For years, Hong Kong Market has been the go-to store for many Asian residents and local restaurant owners in town. Among the wide aisles of red walls and white shelves are the kind of ingredients that can bring back memories of traditional dishes that can be hard to find on the local dining scene.
During the pandemic, this hasn't changed. If anything, reconnecting with one's roots and preparing a warm broth to comfort the belly and soul during a time of unrest has been a nationwide trend. But it's not only those with genealogical ties to the food who are shopping at Hong Kong Market.
The COVID-19 pandemic, and perhaps their new location, has resulted in increased foot traffic of all kinds. As more and more people have undertaken a mission to make their favorite Asian meals at home and avoid bigger supermarkets and crowds, new customers are venturing into the store.
The scene for Asian food and businesses throughout the COVID-19 pandemic has been a grim one. Nationwide, stigmatization of China and Chinese people has resulted in a wave of vandalizations, threats, and racist stereotypes against Asian Americans. The number of Asian American business owners has dropped by 26% during the pandemic, according to a study by the National Bureau of Economic Research, making it one of the hardest hit demographics.
The Chens' helpfulness and diversified customer base has helped sustain the store throughout the pandemic. "If someone isn't sure of what they want to buy, they can just come in and browse around," Henry says.
Henry is always happy to offer some recommendations for newcomers. Sushi, kimchi, barbecue pork, pho — the ingredients needed to prepare any of those dishes are offered at Hong Kong Market. If none of those spark your appetite, Henry points to the fresh vegetable section, where bok choy and spinach bunches stand out. "These are my favorite — they keep me healthy," he says.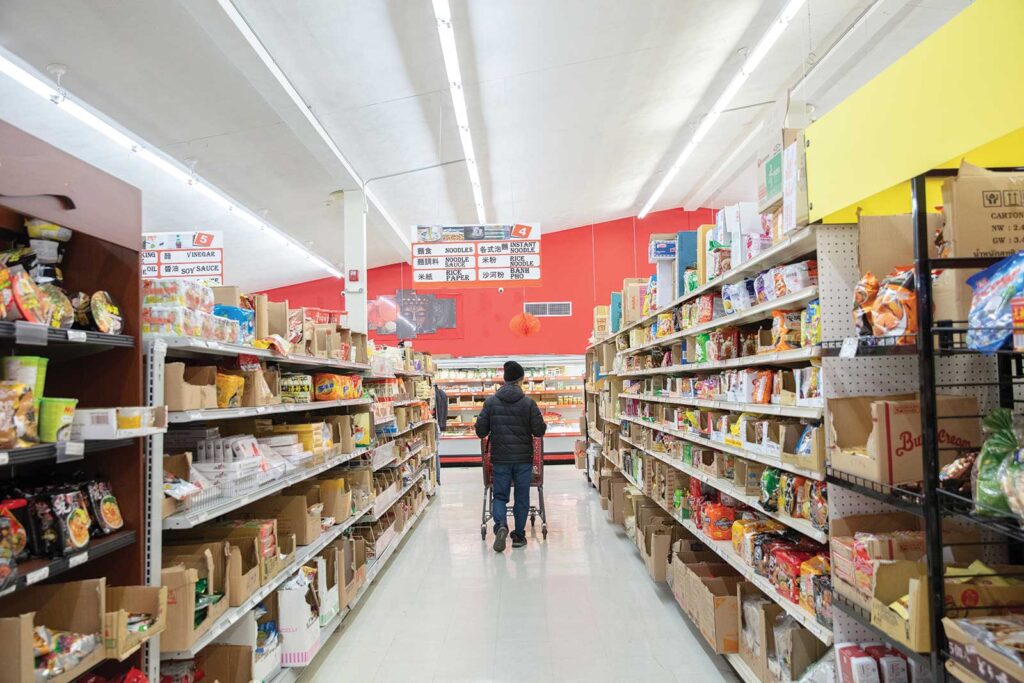 Masks and Six feet Apart 
The Chen brothers were pioneers in creating a safe shopping experience for customers during the pandemic. "We asked our employees to begin wearing masks before the City of Columbia enforced the ordinance," Henry says.
Hong Kong Market hasn't been able to offer online shopping because of its wide array of products — the store gets products all the time, and the store is constantly evolving, making it difficult to maintain an accurate online inventory. Additionally, some products are not available year-round, and others vary in name according to their country of origin, which makes it all the more challenging.
Nonetheless, the Chen brothers work hard to create a safe in-person shopping experience. The supermarket features all the must-haves of a retail establishment in the time of COVID-19: disinfectant wipes, alcohol gel, and signs reminding customers to wear a mask. "We care about our customers, and we take the pandemic seriously," Henry says.
For the Future
When thinking of the future, the Chen brothers have a few ideas in mind. Offering a wider variety of seafood, including fresh-from-the-tank lobster, comes up as Henry brainstorms. The brothers also look back at store events and special sale days they used to host before COVID-19 and hope to bring some of those back in the future.
With the bigger space and stock of ingredients, several customers have suggested they open a restaurant. However, being a food supplier for several local Asian restaurants, Henry does not anticipate taking that route. Building loyal relationships is at the core of Hong Kong Market, and those relationships take priority over any future plans.
Next time Instagram tempts you with a mouth-watering stir-fry dish, you know where to go for the shopping— and, perhaps, some cooking tips. Support your local grocery store, succumb to your inner chef, and let us know how it goes.
Hong Kong Market
2006 E. Broadway
573-474-2878
facebook.com/HKMCOMO