Looking for breathtaking views and spectacular, award-winning wine? Look no further than Missouri wine country, 126 wineries strong and spanning all corners of the Show-Me State. Between the sights and sips, you might be thinking that things couldn't get better. But what if you could experience Missouri wine country while earning rewards and making unforgettable memories?
It's all possible with the Missouri Winery Visitors Program (MVP). This free program is open to wine lovers and new explorers alike, and it rewards members simply for visiting Missouri wineries and discovering their favorites. With more than 100 participating wineries, there's no short supply of adventures to be had on the journey to earn rewards.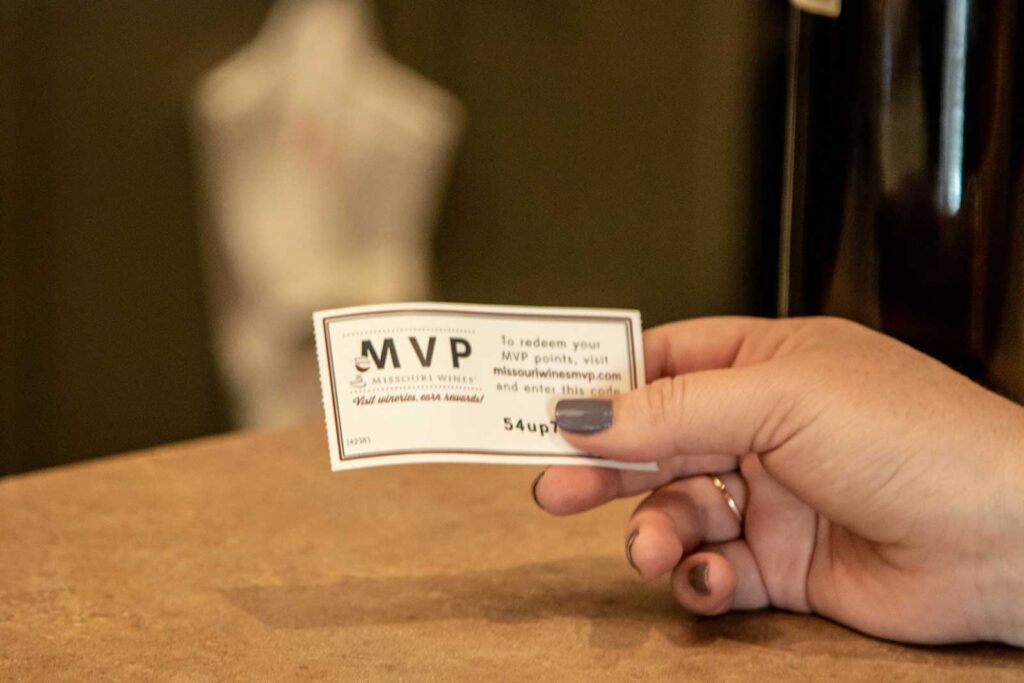 Participating in MVP is easy and flexible. After signing up online, all you have to do is visit a participating winery and ask for an MVP ticket before departing. Your ticket's alphanumeric code can then be entered into the MVP website to earn points and get you on your way to fantastic rewards. Even a few visits per weekend will afford you enough points to enter a sweepstakes or redeem a reward. Only have time in your busy schedule for a few wine country trips per year? Your points don't expire until after the program ends, and your account stays active even if you take a short hiatus from visiting wineries. Whether you have a goal to visit every winery in Missouri or simply want to discover the wine culture in your own backyard, MVP rewards you.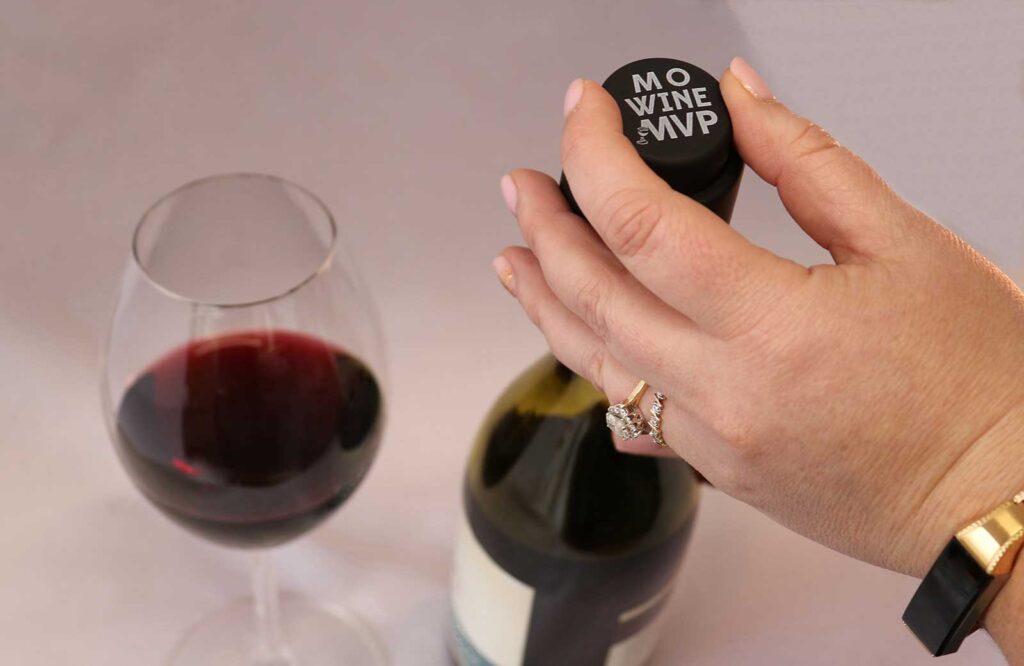 Curious about those rewards? MVP Members are able to redeem their hard-earned points for a range of items, from glassware to wine gadgets to branded gear and more! Quarterly sweepstakes are also open to members, and 500 points (the equivalent of one first-time visit) secures an entry for a chance to win an exclusive bundle or access to an experience in wine country.
The rewards don't end there, folks. Beyond what can be redeemed from the ever-growing rewards list, MVP members make unforgettable memories and form deep bonds with other wine enthusiasts they meet during wine country adventures. Some of our most loyal members also say that MVP encourages them to venture to new parts of Missouri and take part in once-in-a-lifetime experiences.
What are you waiting for? Make the most of your Missouri wine adventures and get rewarded with MVP. Sign up for free today and take advantage of all that wine country has to offer.