Celebrating businesses that have endured for over a century.
Maybe the only thing more difficult than sustaining a new settlement and growing it into a city is starting a business that lasts decades. Home to colleges that opened in the 1800s, Columbia is no stranger to enduring institutions. But small businesses and organizations that have stood for 100 years or more tell a story that is interwoven into Columbia's history.
---
LaCrosse Lumber
What do lumber and breakfast cereal have in common? Cadwallader C. Washburn, governor of Wisconsin from 1872 to 1874, was not just a politician, but an entrepreneur with an impressive resume of building mills; in 1866 he opened a mill in Minneapolis that would later become General Mills. In pursuit of new opportunities, he commissioned his brother-in-law, G.A. Buffman, and some financiers from LaCrosse, Wisconsin, to float down the Mississippi River to find a suitable location for a lumber mill.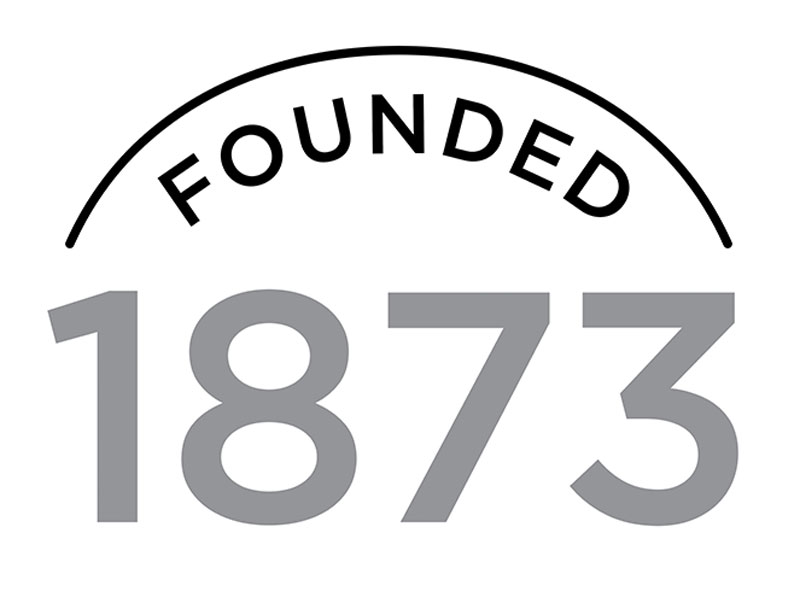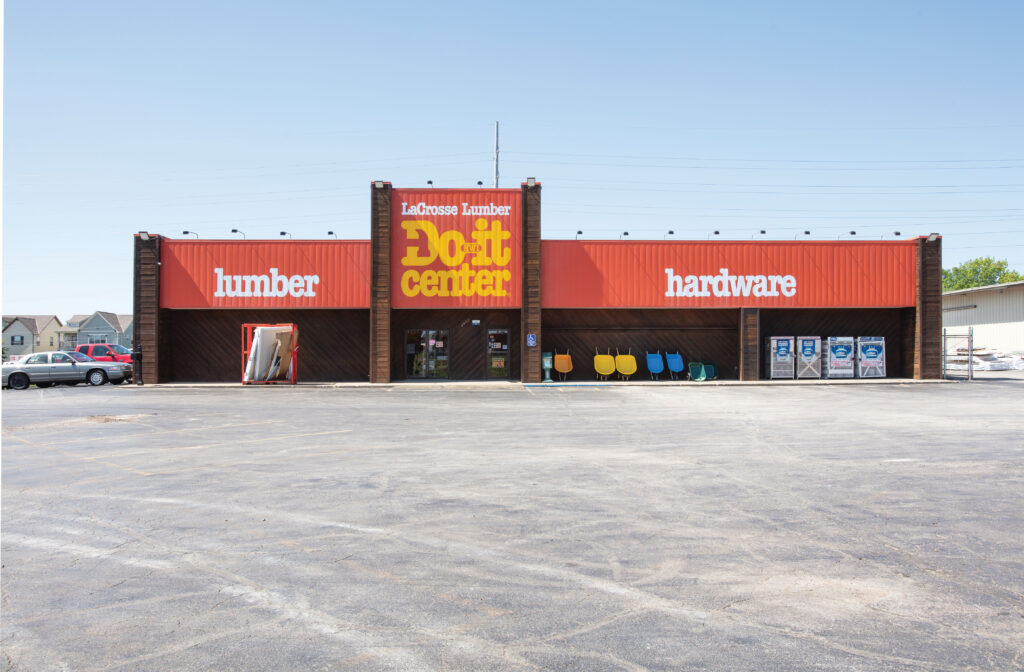 "Mr. Buffum recommended Louisiana, Missouri, because of its desirable trade location, which included easy access to the river and close proximity to several railroad terminals," explains Jason Varvil, store manager for the Columbia LaCrosse store. "In that same year, only the fourth railroad bridge to be built along the entire length of the Mississippi was opened to traffic at Louisiana, making it one of the best distribution points in the Midwest." LaCrosse Lumber opened in Louisiana in 1873, with Northern White Pine being rafted down the river to the mill there. The wood was planed and then turned into a variety of finished products, like embellished door casings, mantels, and cornices. Soon, customers were coming from miles with wagons for the lumber needed to build their growing communities. So, LaCrosse Lumber opened several retail yards west of Louisiana and east into Illinois. Over the coming decades, locations opened in Mexico, Fulton, Vandalia, Centralia, Marshall, Bowling Green, and in 1937, Columbia. The shop opened at 414 E. Broadway, where it operated until 1990, when it opened its Do-It-Best store on Grindstone Parkway, with increased lumber inventory and complete lines of plumbing, electrical, and hardware equipment.
Varvel says more than 95% of its customers when downtown were local contractors. When the Do-It-Best store opened, the business saw a jump from DIYers, remodelers, and home repair crews (probably thanks, in part, to the popularity of home makeover shows on HGTV).
Jason says LaCrosse Lumber survived the Great Depression and a pandemic, so why not still be around in 100 hundred years? "We offer personalized service that the box stores cannot," he says. "We take pride in our community and are involved with several local organizations. Generation after generation continues to shop here. We still have a small-town feel. We know our customers by name."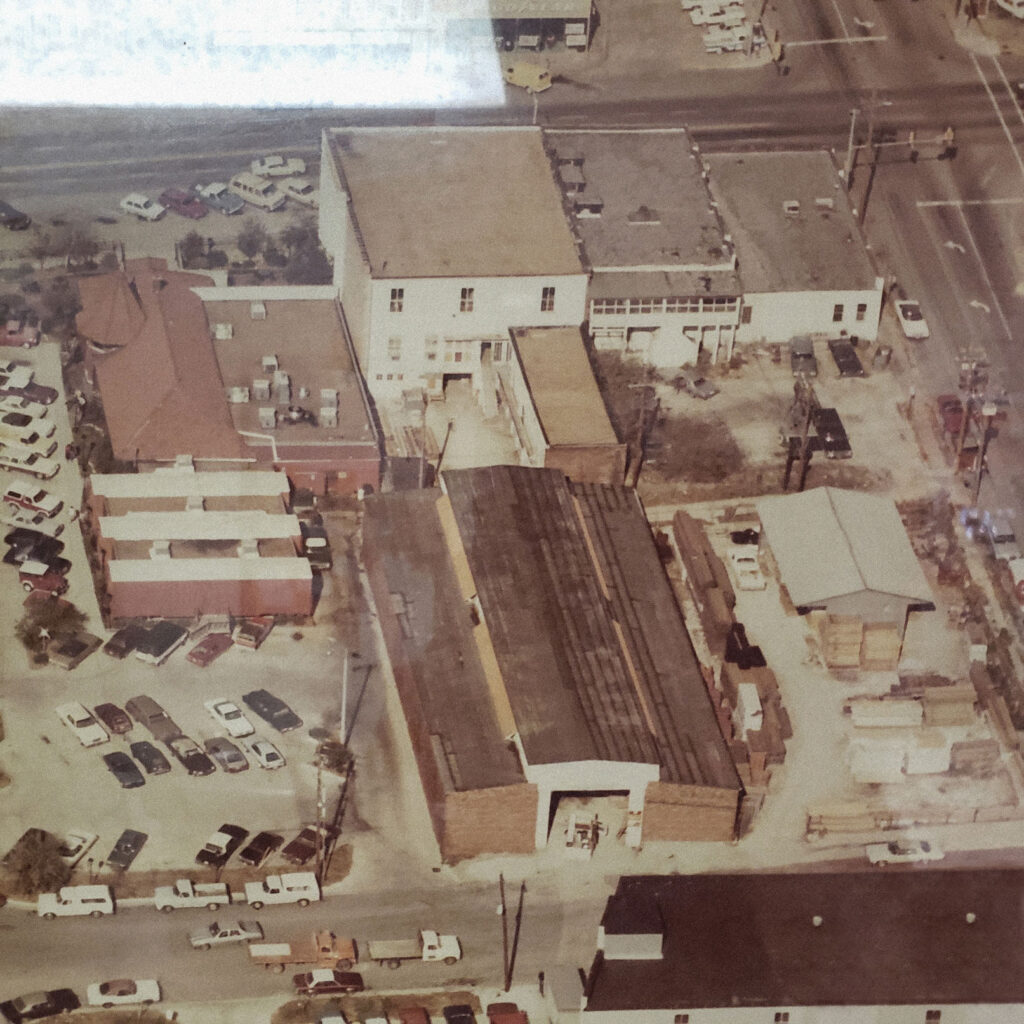 ---
Parker-Millard Crematory & Funeral Home
Moss P. Parker opened Parker Furniture and Undertaking Company downtown in 1886. A fire in the 1880s sent the business to Tenth Street. A funeral service and furniture company might seem like an odd pairing, but the carpenters who made the caskets also made furniture, so the two went hand-in-hand.
In the 1900s, Tom McHarg Sr. purchased the funeral service and the McLaughlin family of Sedalia purchased the furniture business; the name was changed to Parker Funeral Service. Sam M. Rice purchased the business in 1979, which he operated with his wife, Shirley, and son, Bruce. They added a crematory in 1981 and changed the name to Parker Funeral Service & Crematory. Bruce eventually became owner, with his parents retiring in 1998. Reid Millard purchased the business in 2015, making it Parker-Millard Funeral Service & Crematory, currently located on East Ash Street. It employs 15 to 20 full- and part-time employees. This brought Millard's total funeral service locations in Mid-Missouri to 10.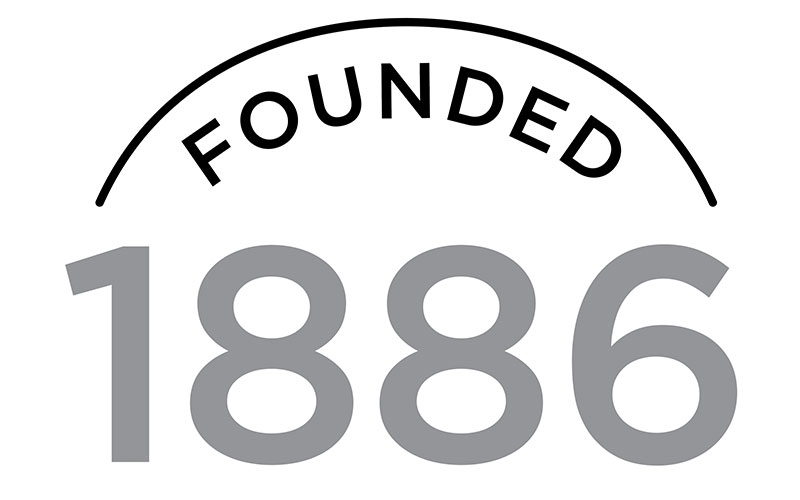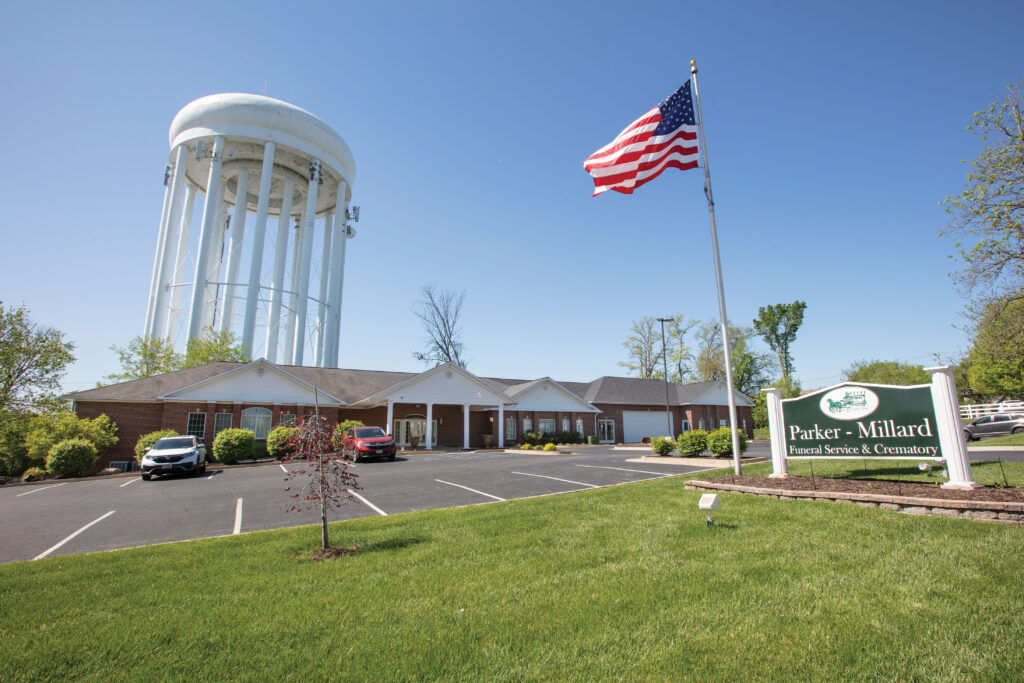 One-hundred years ago, funerals were held in churches and caskets were transported by horse-drawn buggy. Reid says embalming, a practice in England, became more common during the Civil War when soldiers died far from home. Embalming preserved the bodies until they could be transported home. Cremation became a more popular option starting in the 1990s.
As the diversity of Columbia's population grew, Parker-Millard has remained current by being able to offer services that accommodate all religions and faiths. In the 1990s, they added video production to create memorial videos using family photos and music. During the pandemic, they mastered the art of webcasted services.
Reid expects the funeral service to continue to innovate and adapt to changing times.
"We have a long-time tradition of excellence," Reid says. "We have an incredible staff and love being a part of the Columbia community."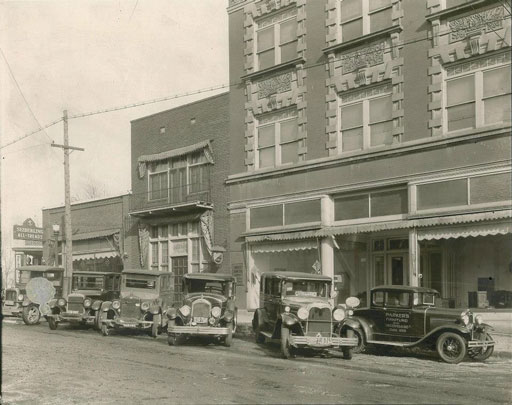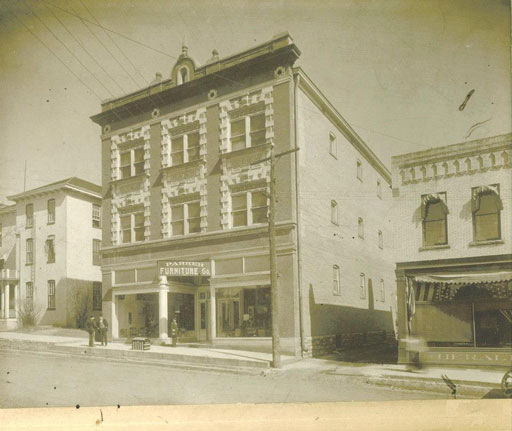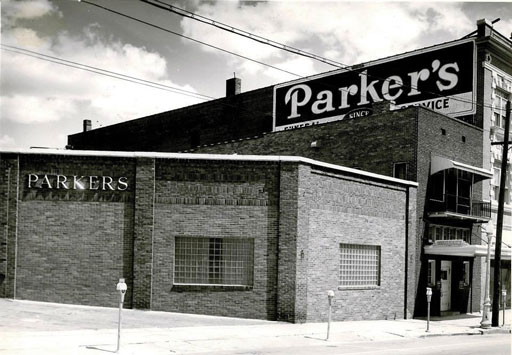 Photos provided by Parker-Millard Crematory & Funeral Home.
---
Columbia Insurance Group
"Remaining in Columbia for so long has allowed us to continue serving our customers well while also being part of a growing, thriving community. There is a robust insurance industry in Columbia, and we enjoy being a part of that," says Erica Schmidt, corporate communications specialist for Columbia Insurance Group. "Part of our company culture is to be responsible corporate citizens. For us, that means truly being a part of our community and seeking ways to better our community through financial giving and community involvement."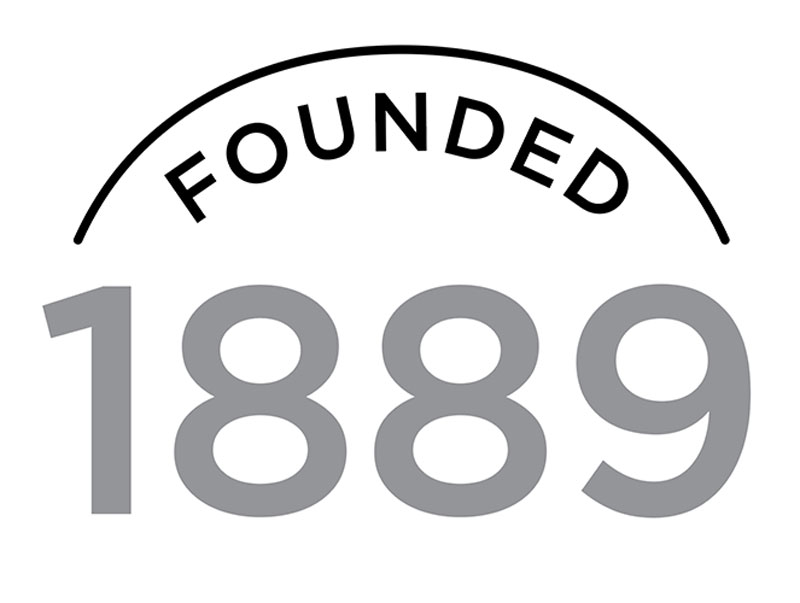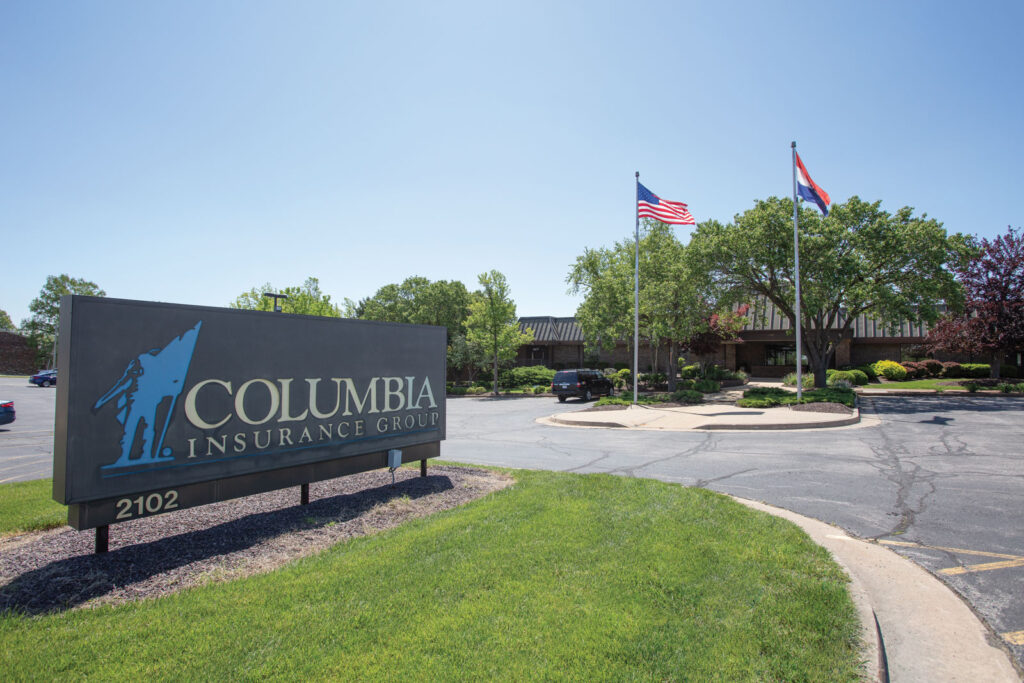 One-hundred and thirty-two years ago, people needed protection from natural disasters, just as they do today. Schmidt says the large insurance companies of the East Coast were not available to the new settlements out West, "so mutual insurance companies formed to protect communities from the perils of fire and tornadoes. Out of this need, Columbia Insurance Group's forerunners opened in 1889. Farmers Mutual Tornado, Cyclone and Windstorm Insurance Company formed in Rockport, MO, with H. F. Stapel as the company's first leader. "The name changed to Farmers Mutual Windstorm Insurance Company in 1934 and to Columbia Mutual Insurance Company in 1969," Erica says. "As part of our 100th year celebration in 1989, we unveiled our current name, Columbia Insurance Group, and our current logo."
As a company that offers insurance statewide, it moved its headquarters from its northwest Missouri home in Rockport to Columbia in 1935, originally setting up shop on Ninth Street. In 1940, they moved to a location on Hitt Street. What is now the KMIZ building on the Business Loop offered a size upgrade in 1951, and finally, CIG moved to its current location on White Gate Drive in 1975. As the company grew, so did its insurance offerings.
"From our roots as a windstorm insurance company, we grew to offer a broad array of property and casualty insurance coverages, crop insurance, reinsurance, and life insurance," Erica says. "In the last 30 years, through our network of independent insurance agency partners, we narrowed our focus to meet the ever-changing risk needs of small- and mid-sized businesses."
CIG now has three full-service locations in Atlanta, Austin, and Omaha, and the company operates in 15 states throughout the Midwest and Southeast. The company started with 5 employees and now has more than 240.
Erica says that the company sees its employees as its greatest asset, and that hiring and keeping the best employees while maintaining a strong organizational culture will be key to the company's future. We will undoubtedly still be facing tornadoes and wildfires in 100 years, and CIG says it plans on still being here.
"We are proud of our history, yet as I look back, what stands out to me most is our ability to evolve to meet the ever-changing needs of our policyholders," says president and CEO Gary Thompson, "Who knows that the next 100 years will look like for the company, but as long as we continue to challenge our thinking and remain focused on serving our policyholders, the future looks very bright."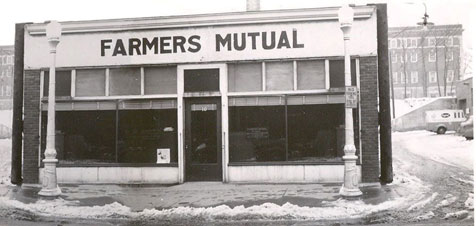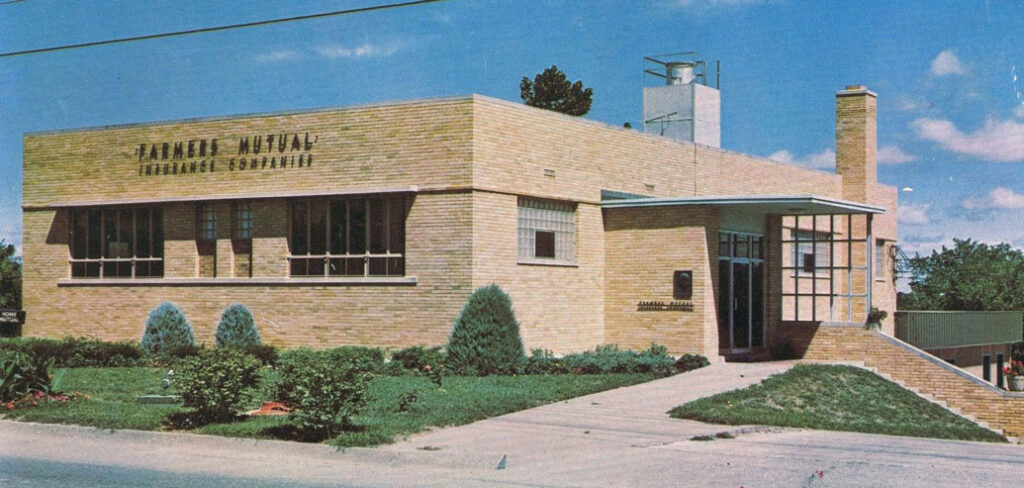 (Photos provided by Columbia Insurance Group.)
---
Columbia Fire Department
Fighting fires today is vastly different today than it was 200 years ago. It's about so much more than fire — there are car accidents, hazardous material spills, water rescues, not to mention taller and taller buildings and responding to emergency medical situations that would be unfathomable a century earlier. But that's exactly what today's 148 personnel at nine stations do. William Markgraf is the 11th Columbia fire chief and has been serving in the role since 1988.
"There is fire in our history," says assistant fire chief and public information officer Brian Frazier.
The Columbia Fire Department celebrated its 120th birthday in March, but its roots go back much farther. A group of 48 volunteers formally organized in 1875 to form the Columbia Fire Company. The city had grown in population from 200 in 1821 to 2,500 in 1875, necessitating the need for a formal group, which had a hand pumper that was pushed to the scene, 4 buckets, 250 feet of hose, and a couple of ladders. There was no municipal water supply or fire hydrants in those days — fires were fought by bucket brigades.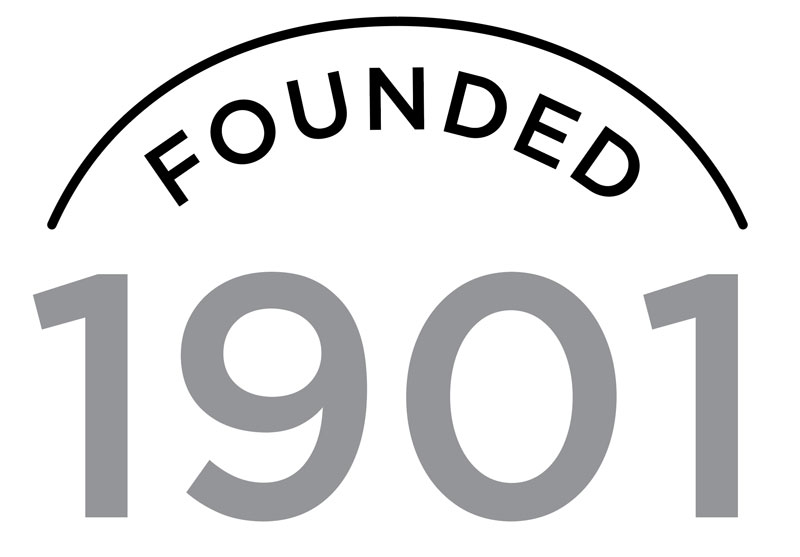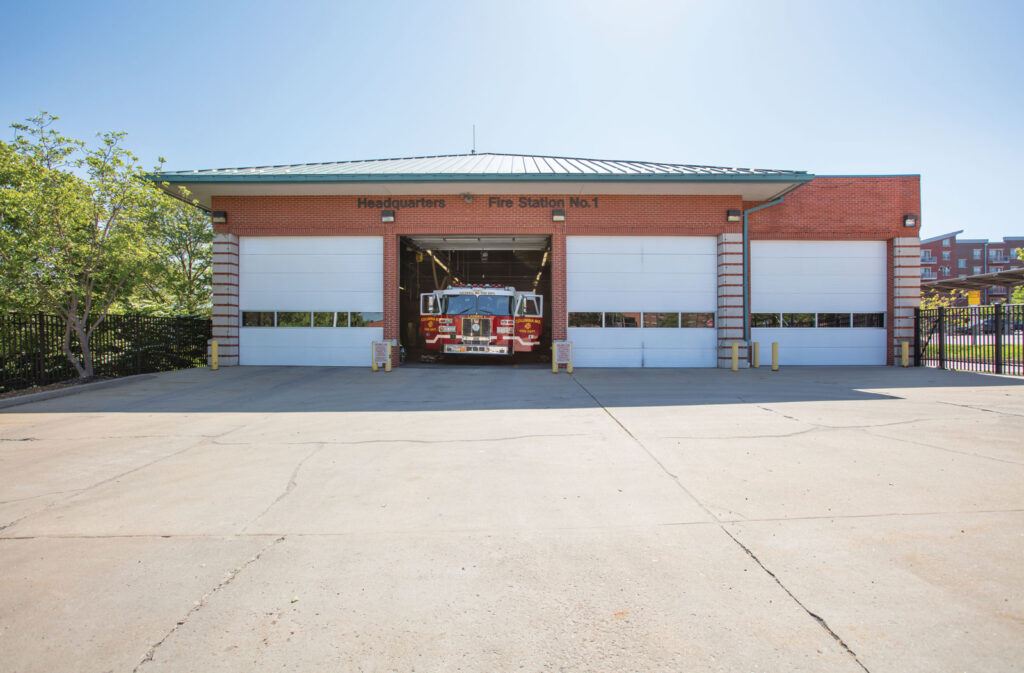 After the Civil War, buildings were being constructed with wood, and kerosene and coal oil were more commonplace for cooking, lighting, and heat. This set the stage for a series of catastrophic fires that burned huge swaths of downtown in 1879, 1886, and 1889. Then the burning of MU's Academic Hall in 1892 was a total loss. As a result, the university nearly relocated to Sedalia. But Columbians pledged $50,000 to rebuild the hall and to meet the state legislature's new requirement that the city provide adequate fire protection for the university. Meanwhile, more fire ravaged central Columbia businesses in the 1890s.
By 1900, Columbia's population was 5,700. The city's first professional fire company was organized in 1901 under the first fire chief, George Klingbeil. The company operated with a wagon that held 1,500 feet of hose, ladders and chemical extinguishers. The wagon cost $250, and was drawn by a pair of horses, Prince and Dan, purchased for $300 for the pair. The department operated out of what is now Columbia Police Department headquarters at Walnut and Seventh streets for 65 years before moving to its current complex on Orr Street next to the Wabash Station in 1997. The department received its first motorized vehicle in 1913. By 1924, the department had a small fleet of three fire engines, and the city's water supply had improved. The fire fighters wore rubber suits and metal hats, and canister breathing devices came into use in 1946 thanks to WWII supplies surplus. By 1950, with the city growing rapidly, buildings started growing taller, adding challenges to firefighting. Five more stations were added between 1955 and 1973. Staffing these stations brought the department its first minority and female firefighters in the 1970s. That same decade saw the addition of emergency medical services to the department. In 2000, the department added hazardous materials response and technical rescue response vehicles. By 2009, there were nine stations, with additional stations coming in the next few years.
Looking ahead, Frazier says technological improvements to breathing apparatus likely will improve firefighter safety. That is key as manufacturing practices introduce new materials that are hazardous when burned. But regardless of what the future brings, Frazier says, "CFD's mission will continue to be conserving property and saving lives."