When the earliest pioneers settled in Boone County, people lived in log cabins daubed with mud and covered in boards, with roofs secured by poles. Corn cost the settlers 20 cents per bushel; land cost between $2 and $6 per acre; and a horse cost between $20 and $40.
Among the first settlers who came to Boone County were Robert Hinkson, who had a cabin where St. Charles Road crosses his namesake, Hinkson Creek; Thomas and John Kennon; Dennis Callahan; James W. Fowler; Samuel Johnson; Robert Houston; and Joseph Persinger, the famous old hunter and pioneer raised by Native Americans. James L. Stephens, born in Kentucky in 1815, settled in Columbia in 1819 with his father, Elijah.
Throughout his life, James extended the business of Columbia: He donated money for education and infrastructure improvements, started the concept of a cash-only store, and laid the foundations for the University of Missouri as a curator of MU. According to William F. Switzler, who wrote "Switzler's Illustrated History of Missouri," James "transacted more business in Boone County, and none in his section have more generously contributed in means or labor to build up and establish public improvements."
Stephens College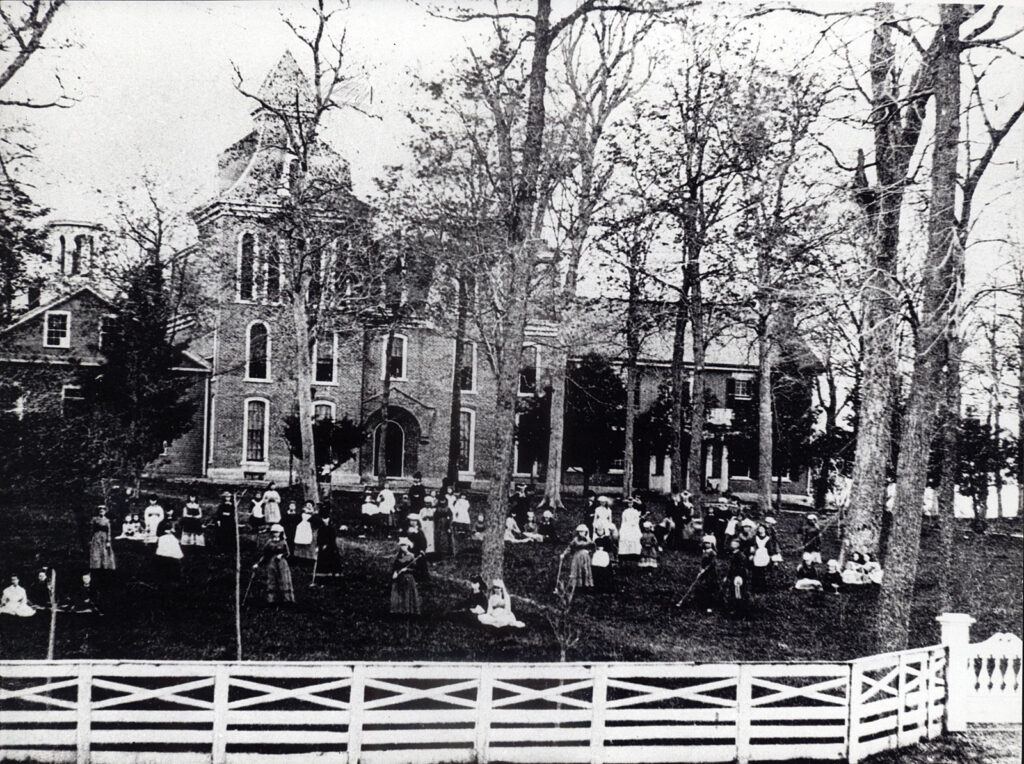 Initially founded as the Columbia Female Academy in 1833, Stephen's College was the first institution of higher education in Columbia. In 1856, David H. Hickman secured the college's charter, and students studied voice, English, and moral philosophy in a church building.
Having donated $20,000 during a ruinous financial period for the school in 1869, the institution was renamed in James' honor. After his initial donation, James remained actively involved in fundraising for the college. James gave an additional $6,000 in 1870 to relieve debt and helped pay for a number of improved properties on the school's campus. He also went on to serve as chair of the school's board of curators.
Stephens' Cash Store
After working as a clerk for Parker and Barr's Dry Goods Store in Columbia, James became a successful merchant of three stores — in Mexico, Fulton, and Columbia — and coined the first successful cash sale system in Columbia in 1843. William says the opening of Stephens' Cash Store in Columbia was "one of the most notable business events of the period." By selling for cash, James was able to sell dry goods and groceries at low prices.
The Stephens' Cash Store in Columbia was located at the southwest corner of Eighth and Broadway, where the Central Bank of Boone County's three-story building now stands. Seven years later, the successful store was destroyed in an accidental explosion of gunpowder.
Columbia Branch Railroad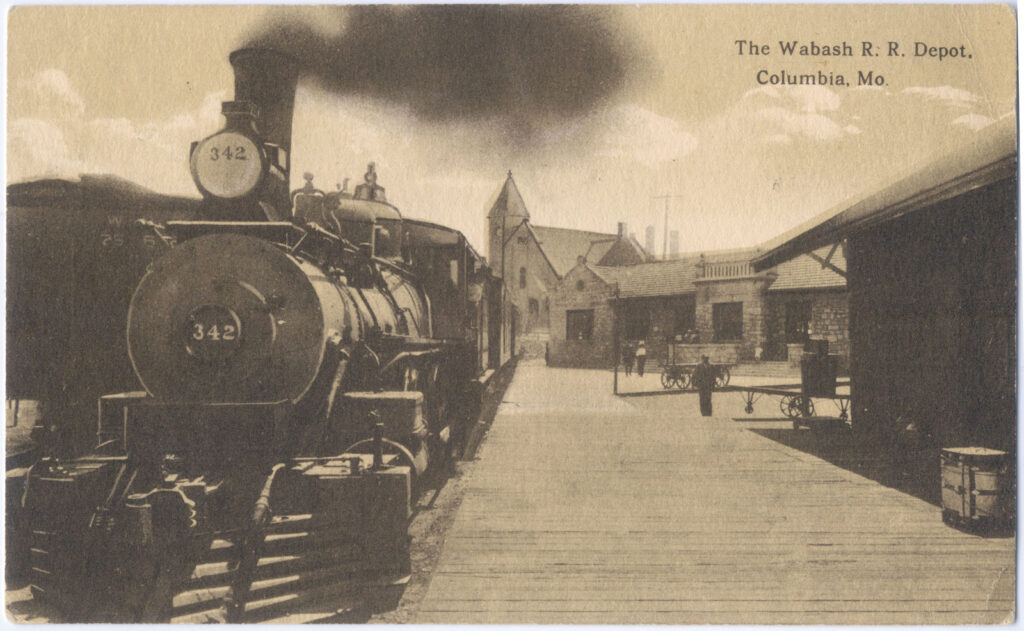 James headed a petition to raise $350,000 to finance the Boone County and Jefferson City Railroad Company's plans for a railroad connecting Columbia with Centralia, a move that added "incalculable value to Boone County," according to one account. The Centralia-Columbia branch of the Wabash Railroad, formerly known as the Columbia Branch Railroad, was completed on October 23, 1867, to attract more students to Columbia.
The passenger rail, which operated under the Wabash Railroad for many years, carried the MU, Christian College (later Columbia College), and Female Baptist Academy (later Stephens College) students and professionals. In 1969, the railroad stopped offering passenger service and now transports industrial materials. The line was also owned and operated by the Norfolk and Southern Railroad Company; the city of Columbia purchased the Columbia Branch from the company and renamed it the Columbia Terminal Railroad.
Other Contributions
James donated more than $100,000 to various causes, including the construction of roads, churches, and schools. He beat out J.M. Proctor, a local businessman, for the State Senate seat in 1880.
Like many prominent men of his time in Columbia, James was also a slave owner — a reminder that much of Columbia's early progress depended on an abhorrent system of oppression.
Stephens died at his home in Columbia in 1902. His son, Edwin, is also known as one of "Columbia's foremost citizens." Edwin founded the E.W. Stephens Publishing Company and published a daily newspaper. He was also the president of the board of curators of both the MU and Stephens College.
Portrait of James Leachman Stephens by George Caleb Bingham. (The State Historical Society of Missouri Art Collection, Columbia.)