Ken and Donna Hebb share their love of animal rescue, an accomplishment they are most proud of, and something most people might not know about what they do.
What is your professional background?
We both have full time jobs but, pertaining to trapping, we design and build specialty traps and deploy them for the safe recovery of large-breed or difficult-to-catch stray dogs, lost owned dogs, and lost rescue dogs.
Why are you passionate about your company?
Big Paw Rescue Trapping isn't really a company, it's a volunteer organization. We strive to be the best in the business at domestic dog recovery, and we are constantly adapting and improving our equipment and methods. We often get the most difficult, long-term cases because we often get them done. When it comes to thinking outside the box, that's where we do our best work.
Why are you passionate about your job?
Rescue is hard work. Recovering dogs from the side of the road, from the woods, and from the fields is hard. But nothing compares to the reward of getting them safe, warm, and fed. Many times they see us as the aggressor for a little while after capture. Usually, within a couple of hours, they just seem so grateful. That's a reward you can't duplicate anywhere else.
What is your greatest strength?
Tenacity. We never quit.
What is your greatest weakness?
Time. There is never enough time to get everything done, and our home lives suffer for this passion.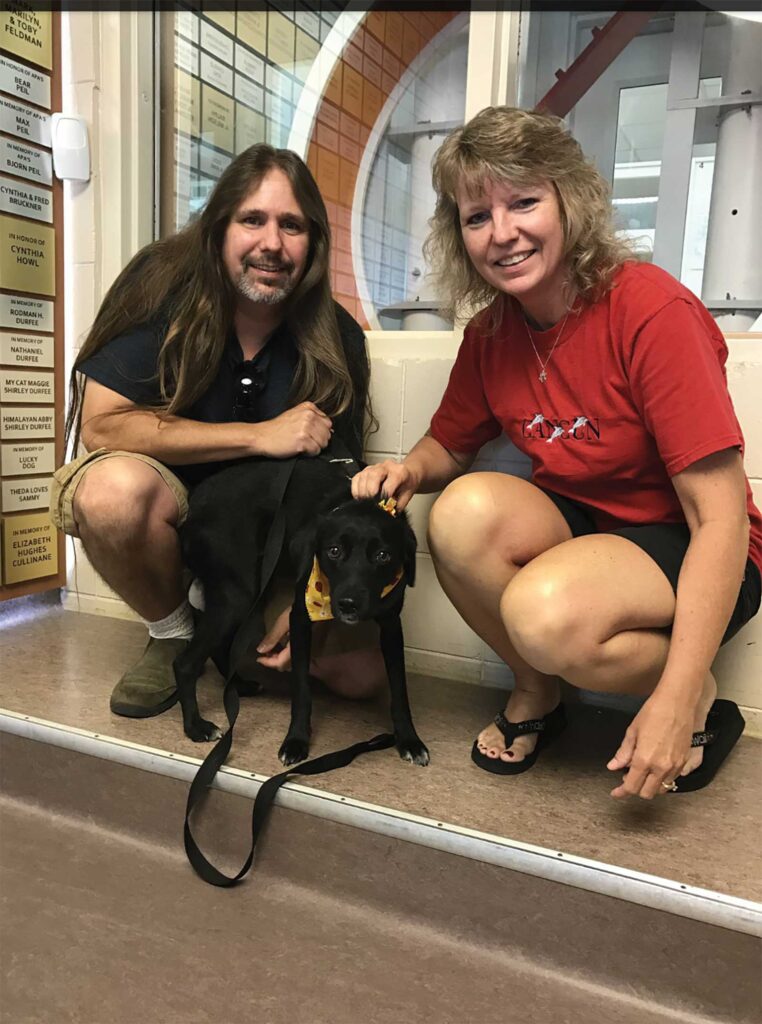 What should people know about your profession?
You never know when you will need Big Paw Rescue Trapping. Better to know we exist before your whole life runs down the street and won't come to you.
Who makes up your family?
We have a son in the Air Force who is currently deployed to South Korea while his wife and 18-month-old son are back here in the U.S.
What is your favorite place in Columbia?
We live in the country and are far away from good places to eat, so we are partial to the restaurants.
How do you want to impact the Columbia community?
We want to be available to the Columbia community. Every time we're there, we find people that just did not know a free service like Big Paw Rescue Trapping even existed, and they're sometimes distrustful of our intentions. We want to help the dogs get home again. It's all volunteer, and it's all about the emotional reward of helping the voiceless.
What is your next professional goal?
To recover the next dog successfully. It's a goal we set for ourselves every single day.
What accomplishment are you most proud of?
We have built a recovery service that we feel is truly helping animals. Although we're not a rescue, we work with many, many rescues and are becoming a well-known entity within the local rescue community. The animals we help are difficult cases where the average person can't help them. We are proud to be able to extend the reach of rescue to these scared, unsure, and unreachable pups.
What is something most people do not know about you?
We do this for no charge. We often get people asking us what we charge to recover their pet. They often seemed stunned when we reply: "There is no charge! We take donations, but we do not charge!"