The latest news featuring Opportunity Campus, Missouri Employers Mutual, Columbia College, University of Missouri, Boone Hospital, and Healium.
Education
Columbia College Announces New Partnership with MidwayUSA
Columbia College will offer MidwayUSA's 725 employees a 15% discount on tuition for online and evening classes. The newly announced partnership strengthens MidwayUSA's current tuition reimbursement program, which offers employees up to $1,500 per year in tuition reimbursement. Students who complete classes through the college's online or evening programs will have access to the tuition program, eliminating all fees and providing books for free. Employees who utilize the program could earn their associate's degree in 20 months, a bachelor's degree in three and a half years, and a master's in 12 months.
Health Care
Boone Hospital Given Top Honor for Bypass Surgery
Boone Hospital has earned a three-star rating from The Society of Thoracic Surgeons for its patient care and outcomes in isolated coronary artery bypass grafting procedures. The rating was calculated using a combination of quality measures for specific procedures performed by an STS adult cardiac surgery database participant. Out of 917 participants, only 6 to 10% of providers receive the three-star rating. The top honor places Boone Hospital Center among the elite for heart bypass surgery in the U.S. and Canada.
Awards
Missouri Businesses Awarded $165,000 in Safety Grants
Missouri Employers Mutual awarded a total of $165,000 to 24 Missouri businesses to implement new safety equipment to promote safer workplaces. Two recipients were local businesses: McCary Builders Inc. will receive a tractor to help with loading and unloading trucks, reducing the risk of lifting injuries to employees, and Midway Arms Inc. will receive a robotic picking system to reduce lifting, bending, and twisting among employees. MEM has awarded a total of $1.9 million in safety grants since 2016 and has helped more than 7,900 employees.
Community
Opportunity Campus to Help End Homelessness in Columbia
With the help of the Faith Voices Housing Justice team, Room at the Inn, Turning Point, and Loaves and Fishes, the Voluntary Action Center is moving forward with opening an Opportunity Campus. The Opportunity Campus supports those who are homeless by providing them with various amenities such as a safe temporary shelter, transitional housing, affordable housing, meals, basic daily needs, and wraparound services. A press release says the project is likely to happen in multiple phases.
Wellness
Healium Lands U.S. Air Force Contract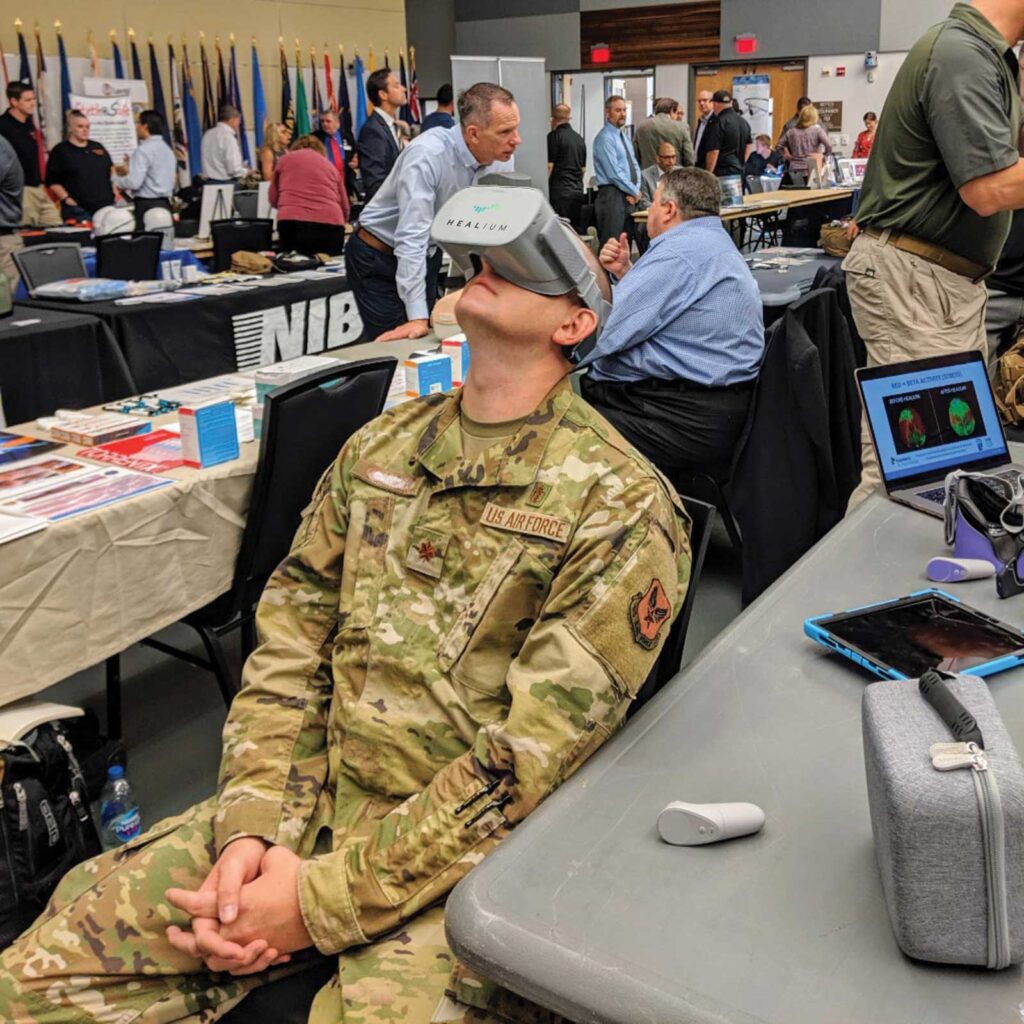 As suicide rates among U.S. military service members continue to rise, Healium wants to make mental fitness products more accessible to members of the armed forces. The U.S. Air Force is partnering with Healium to provide therapeutic products to service members at home and in the field. Healium uses virtual and augmented reality technology and biometric data to produce a "digital drug" that allows the user to learn to self-regulate their focus and calm by giving them the ability to see their EEG brain pattern in nearly real time. The portable solution immerses the user in beautiful, nature-based escapes and has been shown to significantly reduce anxiety and improve mood in as little as four minutes.
Education
MU Announces $1 million donation to College of Education
Longtime teachers and MU alumni Gary and Patricia Coles have pledged a $1 million contribution to the MU College of Education. A press release from the university says the donation will create scholarships for students preparing to become elementary school teachers. Shelby Johnson, a junior from Parker, Colorado, majoring in elementary education, is the first scholarship recipient from the Coles' donation.