Mike Woods, Home School Communicator at Rock Bridge High School, and Tina Woods, Director of the Center of Responsive Education (CORE), share how their relationship thrives beyond Columbia Public Schools.
How did you meet?
We first met on the job. We worked at the same facility many years ago.
What was your first date?
Our first date was at Tony's Pizza.
What keeps you busy during the week?
Mike: During the school year, work keeps me busy. I'm a home school communicator at Rock Bridge High School.
Tina: Same — work keeps me busy. I'm the director of CORE through Columbia Public Schools.
What's it like to work together? 
We have had several jobs together throughout the years and it was great! We currently work for Columbia Public Schools, but at different buildings.
What brought you both to Columbia? 
T: We are both natives of Illinois, and in both cases, family brought us here. The difference is we came at different times. Mike was here many years before I arrived.
What do you like to do in your free time?
M: Whenever I have free time, I love looking at DIY projects and house flipping shows. I also love to travel, cook, and spend time with my family.
T: Whenever I have free time, I love to travel, cook, and spend time with my family.
What are some of your favorite outdoor activities? 
We love going for walks, having barbecues, sitting next to our firepits making s'mores, and family gatherings!
What is your favorite art/culture activity in Columbia?
M: I love Roots N Blues, though I haven't attended in a few years.
T: I love movies, and I'll sometimes go alone because that's what I enjoy doing. I have also visited some art galleries here in Columbia.
What is the key to a lasting and healthy relationship?
Laughter is the key, as well as putting God first! Anyone who knows us knows that we love to laugh. You also have to understand that no one is perfect and we are all a work in progress. We have learned to not fight all battles. We also enjoy peace of mind, so we do what's necessary to preserve that. Another thing is surrounding ourselves with like-minded people. It's important to know how to uplift one another and build each other up! We know how true it is that "a family that prays together stays together!"
What is the best quality of your partner?
M: She is very strong! She is a rational thinker who is very patient. She is the calm part of me. She is good at analyzing situations and talking things through.
T: He makes me laugh all the time! He has always made sure our family comes first. If there is a need, he will do whatever it takes to meet that need! He is a people person and is well liked by many!
What is unique about your relationship?
We have been together a total of 28 years, and many people we know don't have longevity in their relationship. We are best friends, and being married is a plus!
What is your favorite restaurant in Columbia? 
We have a few favorites in Columbia, but if we must name one, it would be D Rowe's! (We also love Las Margs.)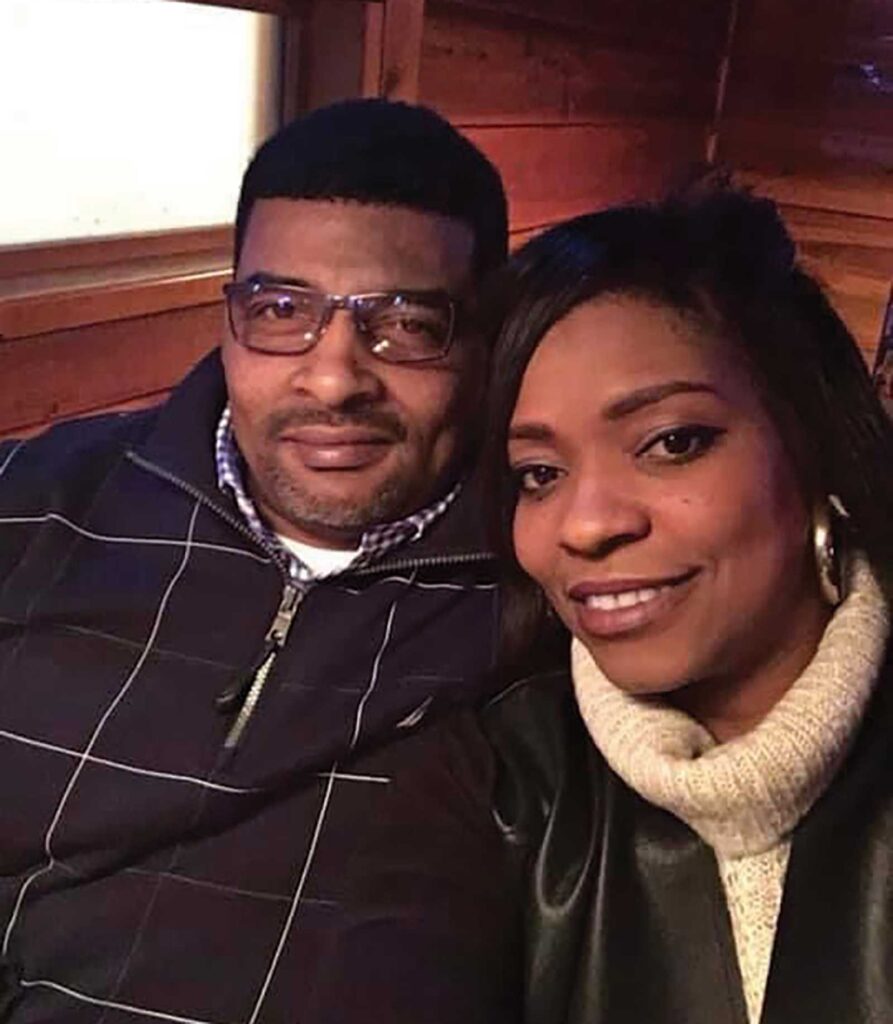 What has been your favorite project to work on together? 
Our favorite project is doing yard work around our house. We hate weeds and a messy lawn.
What does the future hold for the two of you?
As we both move forward in our lives, we look forward to growing professionally and living life to the fullest together. We look forward to spending more time with our children and grandchildren!