The latest news featuring the Missouri Women's Business Center, the Veterans United Foundation, the Columbia Public Schools Foundation, Columbia College, and Columbia/Boone County Public Health and Human Services.
Celebrations
Missouri Women's Business Center Celebrates Its Fifth Anniversary
The Missouri Women's Business Center celebrated five years of helping female entrepreneurs and businesses in Mid-Missouri. More than 50 businesses that the Missouri Women's Business Center supports participated in a ribbon-cutting celebration at The Atrium on Tenth. The nonprofit is dedicated to providing small business development assistance to women in the counties of Audrain, Boone, Callaway, Cole, Cooper, Howard, Moniteau, and Osage. The Missouri Women's Business Center has worked with over 1,500 entrepreneurs and helped launch more than 70 businesses.
Giving Back
Veterans United Foundation Grants Voluntary Action Center $50,000
The Veterans United Foundation granted the Voluntary Action Center $50,000 to help clients who need assistance with health care needs like copays for medical, dental, and eye care. The grant will allow VAC to assist clients who have already reached their limit on funding for the year.
Giving Back
Columbia Public Schools Foundation Announces Largest Donation in History
The Columbia Public Schools Foundation announced a $1 million donation from the estate of Kathryn "Kay" McLeod, a former CPS teacher. The CPSF is a private foundation established by community volunteers and dedicated to the enrichment of public education. The foundation has awarded more than $1.4 million to support teachers and students since it started in 1996. With this donation, the foundation will double its efforts. Kay, who died in 2019, was a CPS teacher along with her husband, James "Mac" McLeod. She taught physical education at both Jefferson Junior High School and West Junior High School for 24 years. Mac was a successful boys' basketball coach at Hickman High School, winning a state championship in 1962. The $1 million donation is the largest gift in the foundation's 25-year history.
Education
Columbia College Launches Expanded Military-Affiliated Benefit Program
Columbia College is expanding its reduced military tuition rate to spouses and dependents of currently serving military members starting this fall. A new reduced tuition for installation employees, their spouses, and dependents at Columbia College-affiliated military installations across the United States will also be available. Columbia College was one of the first colleges in the country with extended venues on military bases. Today, it continues to educate current service members, veterans, and military families online and at more than 30 locations across the nation, 19 of which are on military installations.
Health
Columbia/Boone County Public Health and Human Services Launches Vaccine Ambassador Program
Columbia/Boone County Public Health and Human Services has put together a team to enhance ongoing outreach and education efforts about the COVID-19 vaccine. The new ambassador program comprises volunteers who will reach out to family and friends, share information on social media, post flyers, and participate in outreach activities to let people know about neighborhood clinics. The program's goal is to help build vaccine confidence so that as many people get vaccinated as possible.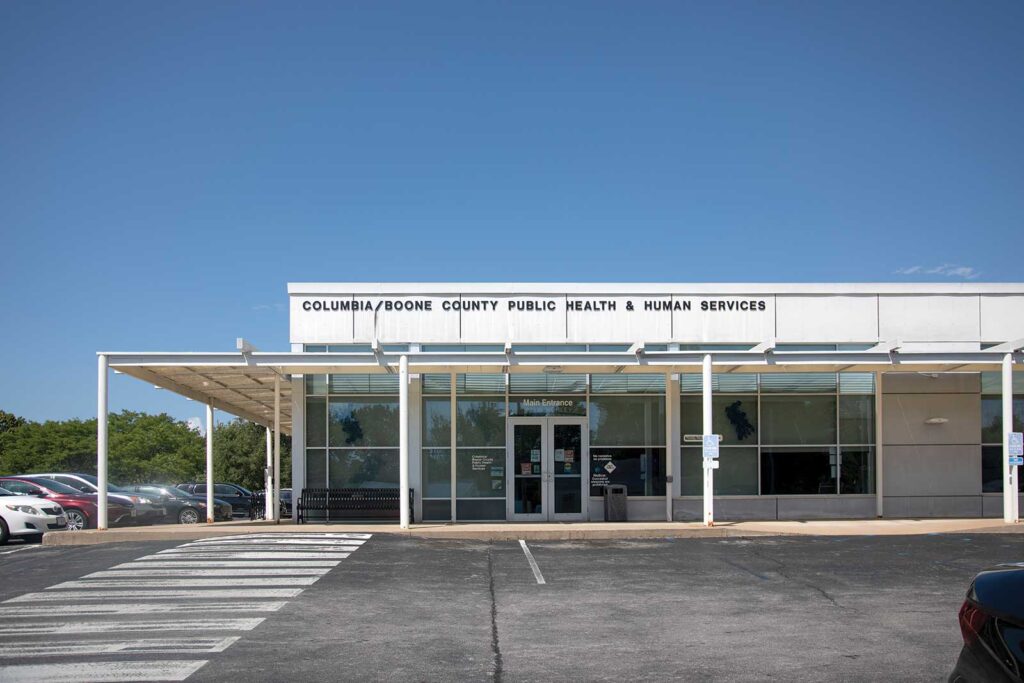 Education
Nursing Scholarship Honors Nadria Wright
Columbia College announced a new scholarship that will be offered to honor the life of a student who died from gunfire in September 2019. The Nadria Leeann Wright Memorial Nursing Scholarship is focused on helping future nursing students earn their degrees. Shaunda Hamilton, Nadria's mother and founder of Boone County Community Against Violence, has partnered with Stacey Button, president of REDI; Jessie Yankee, director of the Missouri Women's Business Center; and Suzanne, vice president for advancement with Columbia College, to launch the scholarship. The scholarship will be awarded for the first time in April 2022. It is focused on assisting students majoring in nursing with a GPA of 3.0 or higher who may be facing financial hardships.