The latest news featuring Watlow, Columbia College, Welcome Home, Rusk Rehabilitation, Burrell Behavioral Health, and Preferred Family Healthcare.
COMMUNITY
Watlow Seeks Additional Team Members
Watlow, an industry leader in the design and manufacture of complete thermal systems, announced that its facility in Columbia is currently hiring new operator technicians due to increased demand. The transformation of Watlow's Columbia plant into one of the company's Manufacturing Centers of Excellence, which began in 2019, now has the facility looking for more team members to play an important role in helping reduce the global microchip shortage. "As the global microchip and semiconductor shortages became severe, we accelerated our transition of the Columbia plant to make our high value thermal products," says Trevor Henry, director of operations at Watlow's Columbia facility. "The current high level of demand for our products is projected to continue for many years, ensuring long-term employment at our Columbia facility. We are looking to hire and train at least 20 new team members in advanced manufacturing techniques that align with our industry 4.0 strategies."
EDUCATION
Columbia College Receives $1.16 Million Grant
Thanks to a recent grant, Columbia College will expand efforts to provide accessible education for all. The U.S. Department of Education approved the college's application for a TRIO Educational Opportunity Center Program Grant for $1.16 million over the next five years. The grant was among 126 awarded to higher-education institutions nationwide and is the first EOC funded in the region. The grant, which will support the creation of the EOC on the college's main campus in Columbia, will focus on serving low-income adults who are at least 18 years old and first-generation college students. The program features several resources to assist individuals who are unemployed and looking to start or resume college and participants who are interested in changing careers.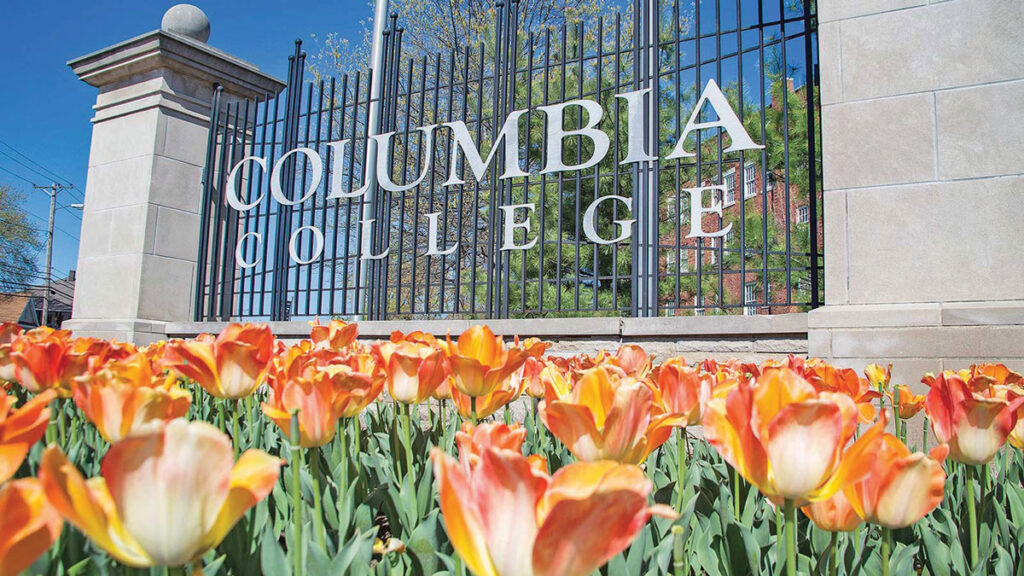 COMMUNITY
Welcome Home Receives Veterans United Foundation Grant 
Welcome Home's Project: Beautification, Accessibility, and Enhancement has been approved for a special Veterans United Foundation grant in the amount of $286,000. The Veterans United Foundation, the charitable arm of Veterans United Home Loans, is funded solely by employees and the company and is celebrating 10 years of enhancing lives by giving away $10M to charities throughout the United States. Welcome Home, a local veterans charity, has been selected as part of the foundation's philanthropic efforts. The foundation presented a check to Welcome Home on October 27. The money will go toward purchasing a wheelchair-accessible van, building an accessible ramp, retrofitting two shelter rooms for accessibility, installing a backup generator, purchasing shelter-specific dressers and nightstands, and securing paints and supplies for the beautification of Welcome Home's indoor spaces.
HEALTH
Rusk Rehabilitation Hospital Achieves Recertification for Programs
Rusk Rehabilitation Hospital, an affiliate of Encompass Health and MU Health Care, recently achieved recertification for disease-specific care from The Joint Commission for five of its rehabilitation programs, including stroke, spinal cord injury, amputee, brain injury, and hip fracture. The Joint Commission's Gold Seal of Approval is a symbol of quality that reflects an organization's commitment to providing safe and effective patient care.
HEALTH
Burrell Behavioral Health, Preferred Family Healthcare to Begin Primary Care 
More than half of all Burrell Behavioral Health clients do not have a primary care physician, which mirrors national trends for individuals with behavioral health disorders. Burrell Behavioral Health and Preferred Family Healthcare announced a new option for this underserved population in Columbia and Boone County. Preferred Family Healthcare has been approved by the Health Resources & Services Administration's Bureau of Primary Health Care to locate a Federally Qualified Health Center, or FQHC, in Columbia. The FQHC will be located at Burrell's Stephens Lake Clinic at 1805 E. Walnut St. PFH will operate under their Clarity Healthcare subsidiary and will begin by taking referrals from Burrell providers. Burrell president and CEO, C.J. Davis, says this partnership is a game-changer for Burrell clients and those with mental health and substance-use needs in Boone County.  
"There is no 'wrong door' when it comes to taking care of your health, whatever the need may be. We're incredibly excited, with our partners at PFH, to become a true whole-health network for those experiencing mental health, addiction, or co-morbid medical concerns. More options and easier access means more lives saved." 

— C.J. Davis, Burrell President & CEO