COMO checked in with a few of our 20 under 40 alums to find out some of their favorite places and spaces around Columbia.
Ernie's Cafe
---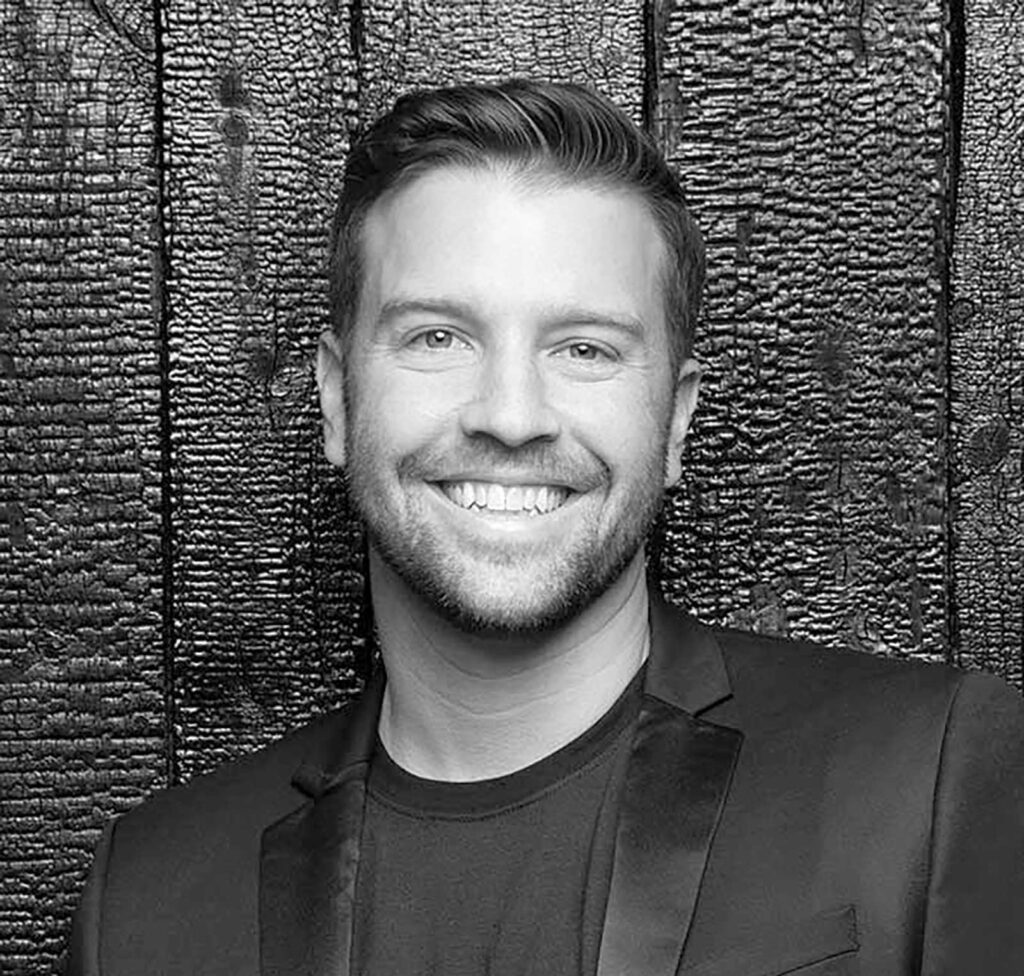 My go-to is Ernie's Café! There are several reasons why it's my favorite, but for starters — pun intended — breakfast has always been my thing, and Ernie's hits the spot every time. I personally go with an egg-white omelet with ham, cheddar cheese, and mushrooms, and then raisin bread with lots of grape jelly! Pair my breakfast entrée with a to-go coffee in a Styrofoam cup and my day is off and running. My loyalty to Ernie's began in college on Sunday mornings after what we hoped was a Mizzou football win. Now, it's an occasional weekend Ernie's run with the family before or after church. I also get a chance once a month to meet up with former colleagues in the corner booth to catch up on the weekend football games ahead.
I also feel like there's an old soul in me somewhere, so I enjoy the history of the place, and I love being able to visit with Tom, the owner, as if we were old friends, asking about each other's families and talking about how his golf game is coming along. Tradition runs deep at Ernie's, which is why it's one of my favorite places to go for breakfast!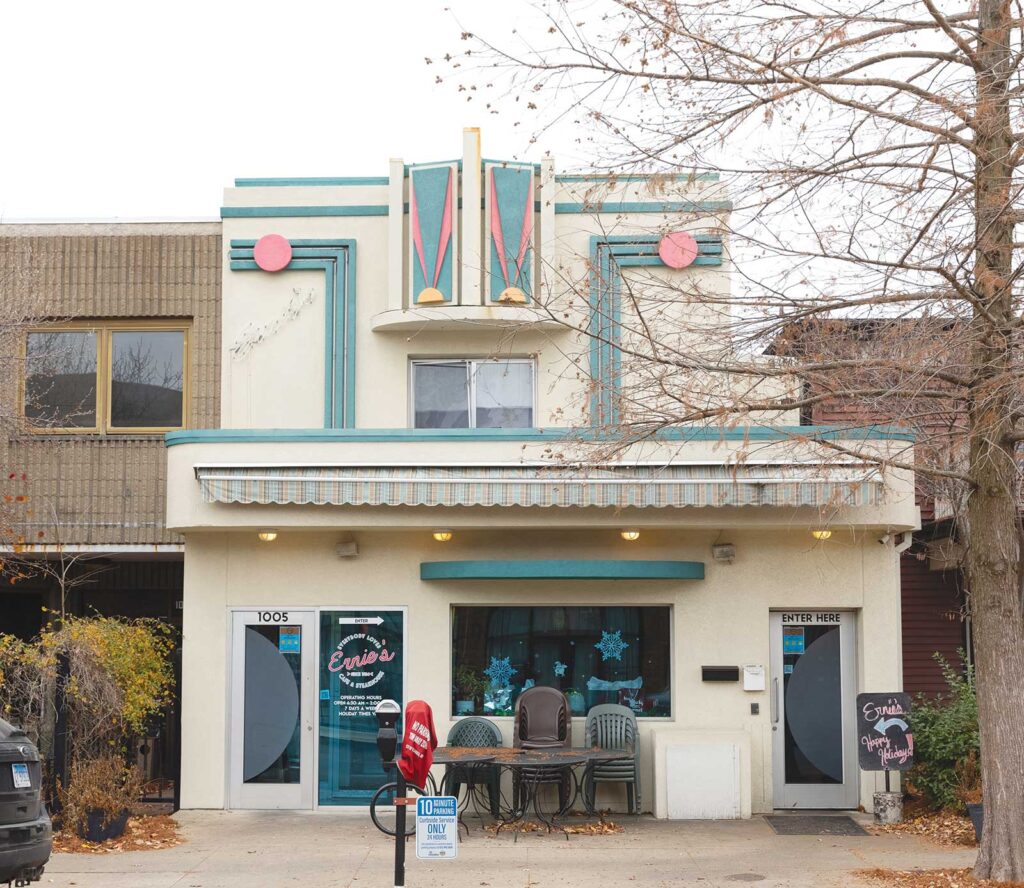 ---
Günter Hans
---
The tucked away patio at Günter Hans has been one of my favorite spaces in Columbia for many years, long before it was Günter Hans. A summer evening out there under the lights drinking a gin and tonic (made with Bloom gin, of course) is the perfect way to relax and be transported to a quaint European setting. More recently, with the change in weather and chill in the air, I've spent more time inside enjoying the coziness of the exposed brick walls and dim lights. I feel that every detail is thought of at Günter Hans, from the presentation of the cheese plate I frequently order to the beautiful flowers planted in containers on the patio in the summer. And during the holidays, the Christmas tree in the Barrel Room and the mini wreaths hanging from the chandelier take the atmosphere to another level. Günter Hans is truly a unique treasure here in Columbia and is one of my favorite places in town!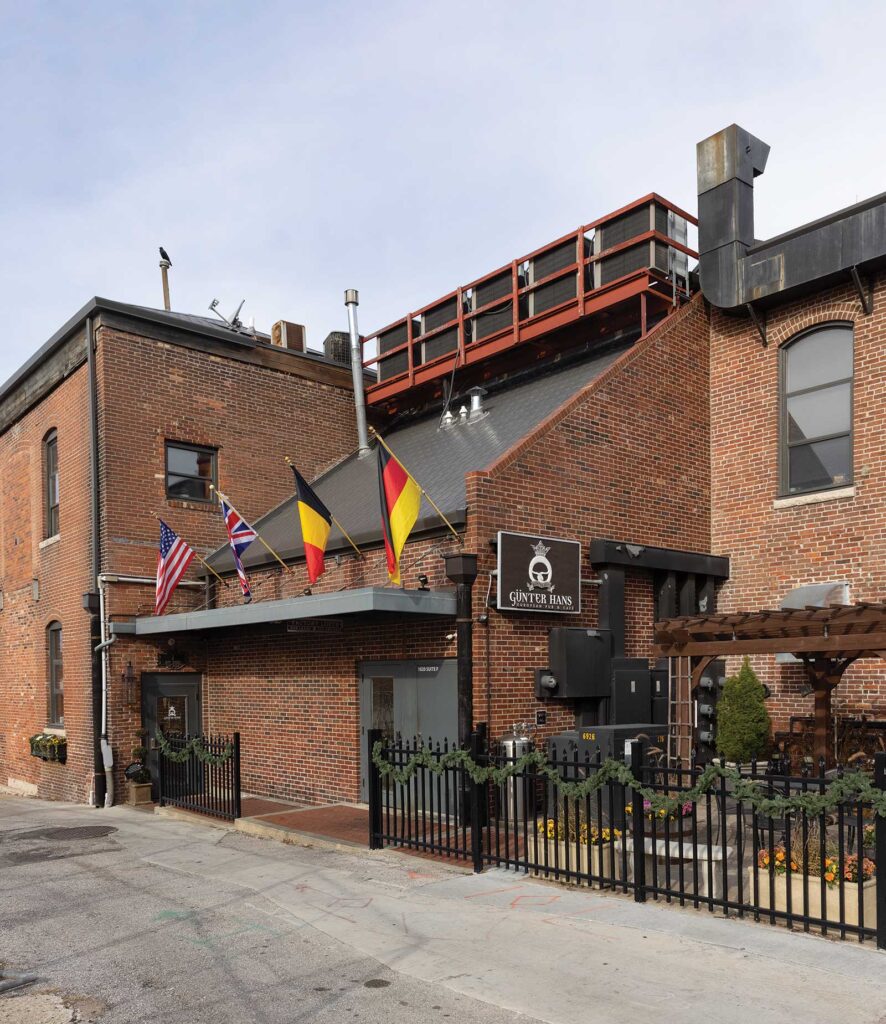 ---
Broadway Brewery
---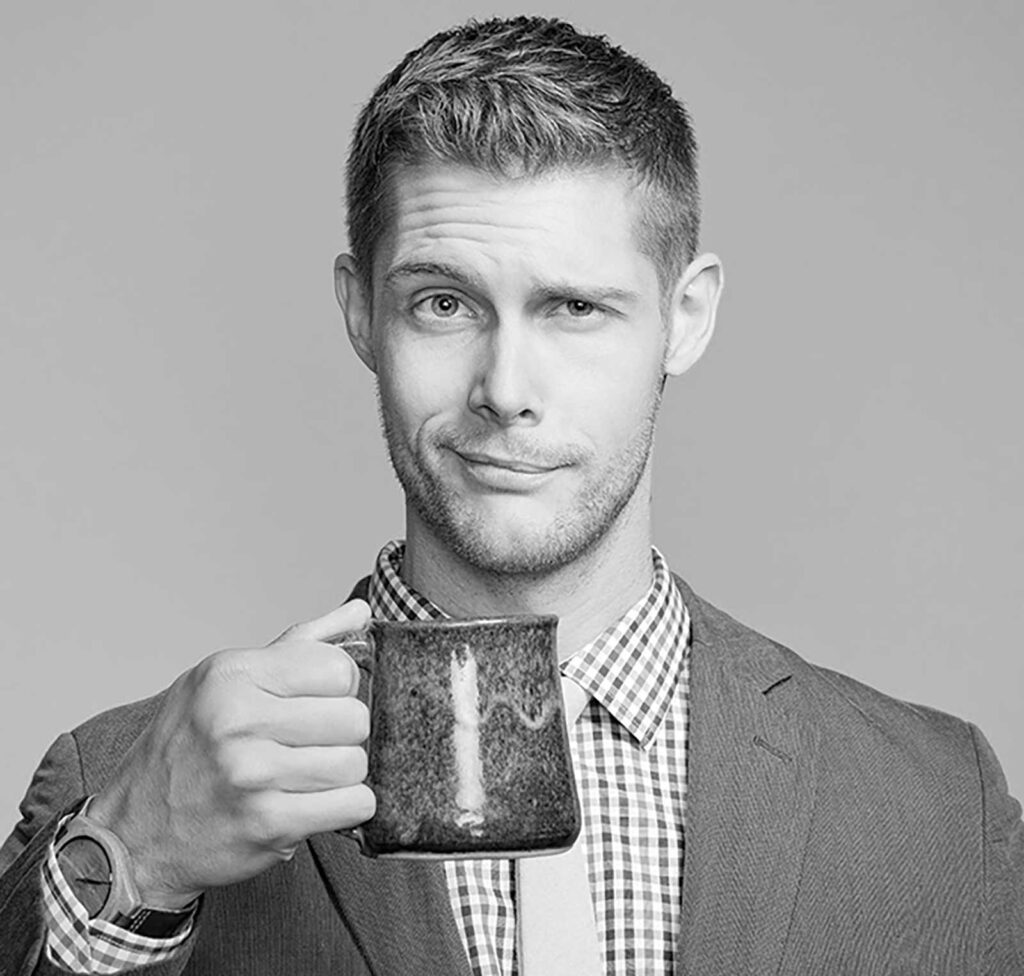 One of our favorite places to go to in Columbia is Broadway Brewery. Everything on their menu is amazing, and you can't go wrong. They use fresh ingredients, and if they can make it from scratch, they do! You can taste the difference all the way down to their homemade ketchup.
My go-to order is their sriracha wings and hummus plate, not to mention their Lofty Pursuits Coffee Stout that [my company] Camacho Coffee collaborated on! We've been going there regularly for four to five years now and have gotten to know the staff and owners. The whole atmosphere of the place is what keeps bringing us back.
The restaurant itself is unique compared to any other place in town, with an industrial feel and the brewing equipment on display for everyone to see. They're constantly working on new beers and variations, so there's always something new to try each time you go.
One of my favorites was their Butterfinger-infused stout they did for Halloween this year. Plus, they have a full bar with homemade ingredients and a whiskey selection you won't find anywhere else!
The people are great, the food is great, and the beer is great. What more could you ask for?!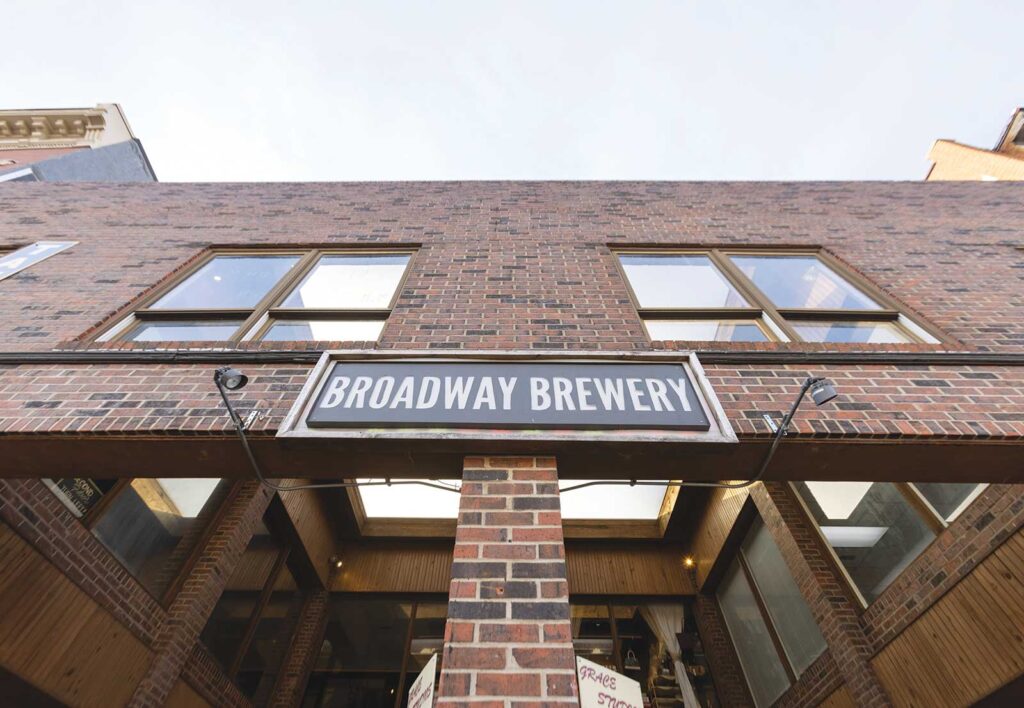 ---
Top Ten Wines
---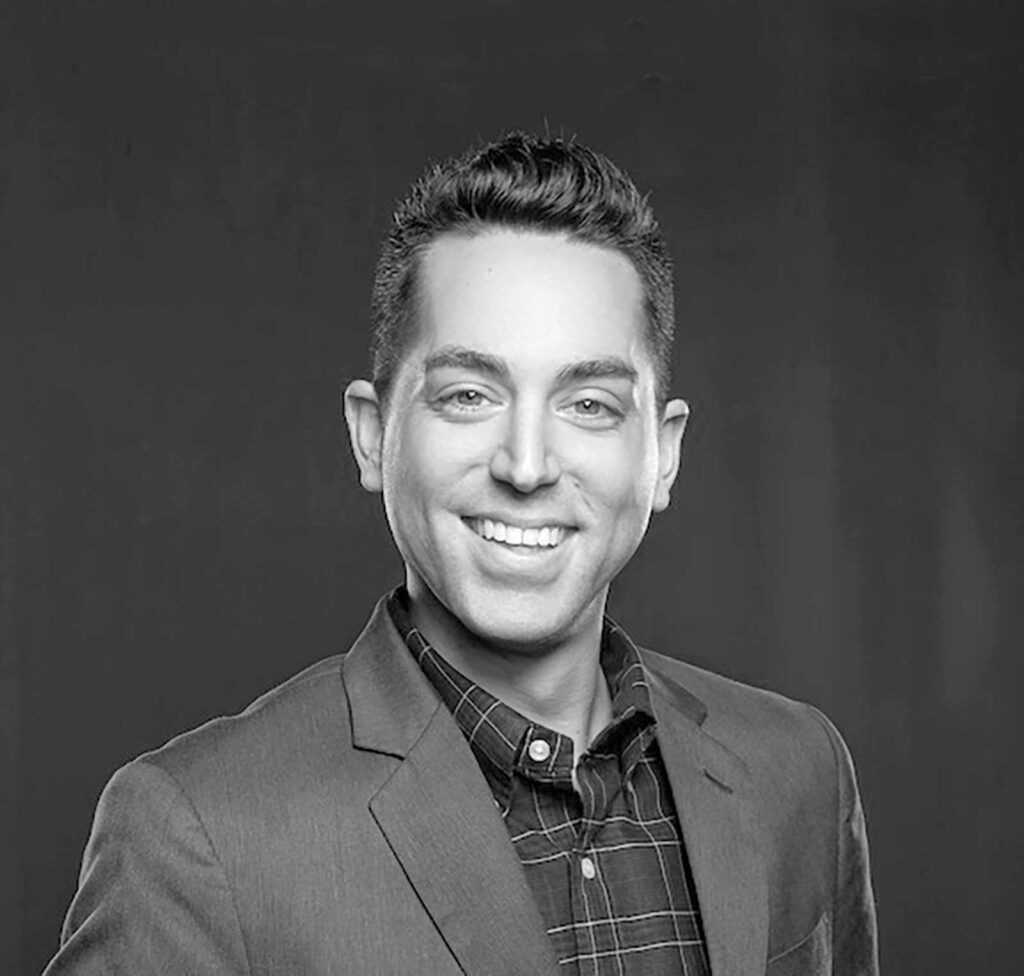 I love Top Ten Wines. Their nosh offerings have become more robust over the years. The variety of seating options have you nestled among the cases of wine for sale that give you wine cellar goals. Their location in the heart of downtown Columbia increases your chances of running into an old friend or meeting someone new. Plus, their selection of wines — paired with the expert staff — makes picking up a bottle a breeze, no matter your budget or the occasion.
A new-to-me find is called Coming Home. You know that catalogue called Uncommon Goods? Coming Home is kind of like that, but in real life. They're located in the Balsamo Warehouse space on Orr Street in the North Village Arts District. I recently picked up a vintage floral art-inspired puzzle that I hope to be working on by the time you discover this place, too.
I am also a loyal patron of Columbia Parks and Recreation. This is hands down our city's crown jewel. Our city leaders have been such great stewards of our taxes to make our parks what they are. The fine folks at Columbia Parks and Rec build and maintain our trails and create places for us to play, gather, or simply enjoy the benefits of a nature moment. My favorite find has been the Bonnie View Nature Sanctuary — it's a hidden gem! You will most likely catch me at Twin Lakes Recreation Area, where my partner and I often take our dog or set off on a bike ride.