Holly Lynn Mulligan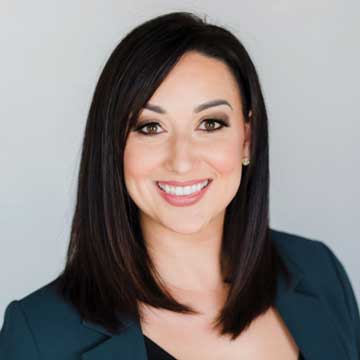 Tiger Home Team at the House of Brokers announced Holly Lynn Mulligan as their new team director. For the last 10 years Holly has worked in residential real estate in the Columbia area — nine at Re/Max Boone Realty and one with a small boutique brokerage — before joining Tiger Home Team. She served on the Women's Council of Realtors leadership committee from 2016 to 2019, serving as the 2019 Columbia chapter president.
---
Abigail Anderson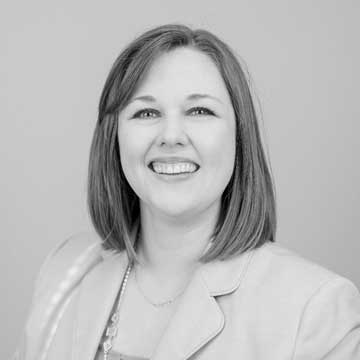 Boys & Girls Clubs of Columbia announced that their Board of Directors unanimously named Abigail Anderson as the next chief executive officer. The change took effect on January 3.
Abigail comes to the Boys & Girls Clubs of Columbia with extensive experience in organizational transformation. Previously, she worked as the executive director for the Red Cross Central and Northeast Missouri Chapter. In addition to being mom of two, she has experience working with underserved children in South Africa through the Treatment Action Campaign and through the Boys and Girls Club of Jefferson City. Abigail earned a Bachelor of Science degree from Truman State University, a master's in public affairs and a nonprofit management certification from MU, and has since been recognized as a leader in the nonprofit industry from both universities.
---
Bill Atherton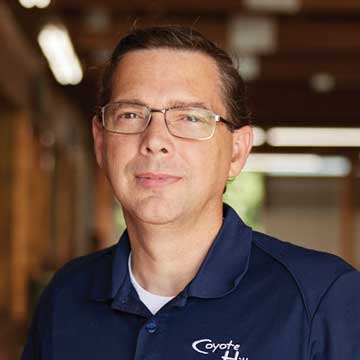 Bill Atherton has been formally named the chief executive officer of Coyote Hill. After taking a tour of Coyote Hill in October of 1995, Bill quickly made the transition to be a home parent missionary. Founder Larry McDaniel says: "I will be forever convinced that God called Bill and [his wife] Tammy to that time and place. They accepted the challenge, and the rest is a wonderful history of perseverance, growth, dedication, and purpose." After serving as home parents of the foster care neighborhood in Harrisburg for nine years, all while raising four biological kids of their own, Bill finished his master's in social work and became a licensed therapist. After Bill and Tammy retired from being home parents, Bill transitioned to working in Coyote Hill administration. Bill has served as development director, program director, site director, and chief operating officer.
---
Dr. Jennifer Jewell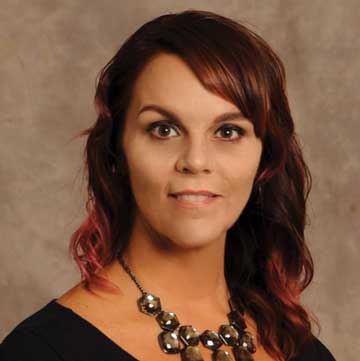 Jennifer Jewell has been named dean of the Columbia College School of Humanities, Arts and Social Sciences following a nationwide search. She will assume the position on July 1, 2022, and Dr. Sandra Hamar will continue to serve as interim dean until then. Jennifer has most recently served as professor and director of the School of Social Work at Salisbury University. With over seven years of academic leadership, she has helped to increase enrollment in both the graduate and undergraduate programs, develop innovative student support programming, and expand the school and university's work on diversity and equity issues, earning her the 2021 Presidential Diversity Award. Jennifer received her Ph.D. in social work in 2008 from the University of Louisville and the University of Kentucky. She taught at Spalding University in Louisville for seven years prior to moving to Maryland.
---
Ryan Armstrong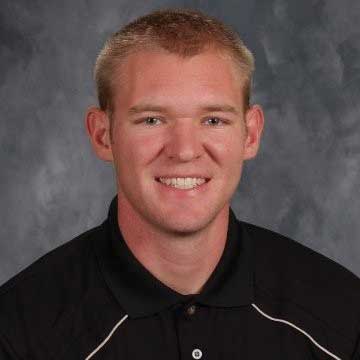 The Missouri Society of Health and Physical Educators recently named Columbia Public Schools teacher Ryan Armstrong the nine-state Central District Elementary School Physical Education Teacher of the Year for 2022. Previously, Ryan was selected as the 2021 Missouri High School Physical Education Teacher of the Year. The MOSHAPE award process is based on a variety of criteria, including conducting a high-quality comprehensive and diverse program that reflects standards and best practices, utilizing teaching methodologies that meet professional standards, engaging in culturally responsive instructional standards, utilizing high-quality assessment standards, and advocating for the profession. Recognized as a popular and inspiring teacher at Parkade Elementary School, Ryan provides more than expected on all levels and is a treasured member of the faculty, the district said.