Planned Parenthood Great Plains Columbia Health Center tackles the here and now in reproductive and sexual health.
Some are more comfortable than others when it comes to discussing reproductive and sexual health. The conversation can feel difficult, confusing, or intimidating and many find themselves unprepared to answer questions beyond "where do babies come from?" 
At Planned Parenthood Great Plains Columbia Health Center, there are no awkward conversations about sexual and reproductive health. CHC clinicians and staff are comfortable with any conversation and the questions about topics unfamiliar to many. Roughly 3,500 patients are served by CHC every year, most of them under-insured or uninsured. They aren't only the wiser for it, but they're also equipped to make smart decisions about their health.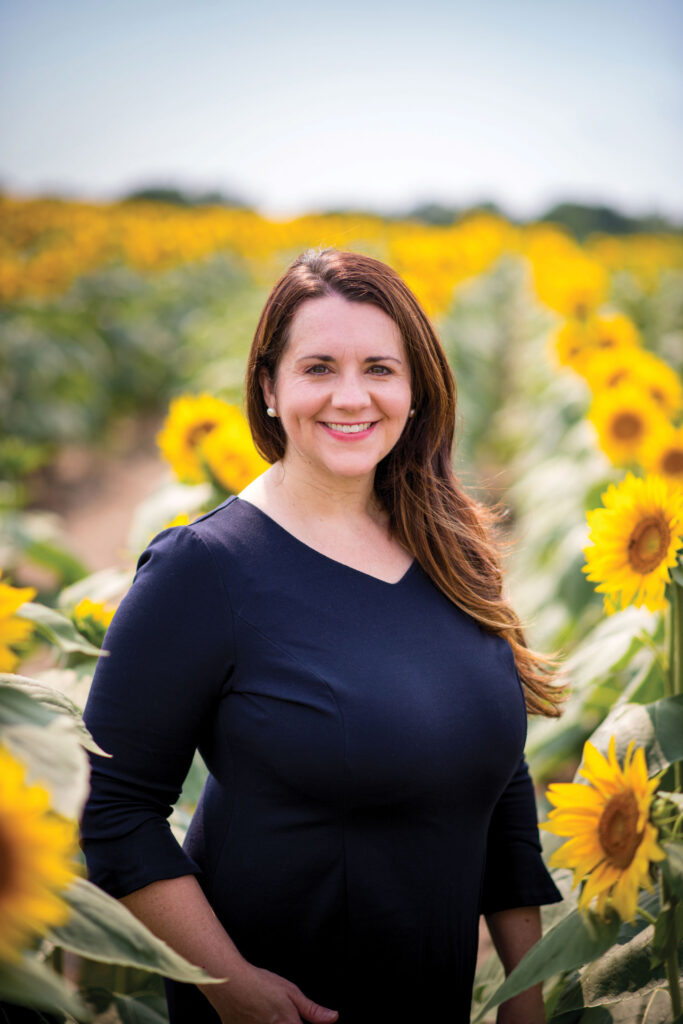 "PPGP works to ensure that every individual has the knowledge, opportunity, and freedom to make informed, private decisions about reproductive and sexual health. Our expertise in the field is second-to-none, and with a compassionate, culturally responsive approach, we empower all patients to lead healthy lives," says Emily Wales, PPGP interim president and chief executive officer.
Birds, Bees, and Much More
PPGP encompasses health centers in Missouri, Arkansas, Kansas, and Oklahoma. In addition to birth control, CHC's services encompass critical health care needs, including emergency contraception; HIV education, testing, prevention, treatment, and counseling referrals; education, testing, treatment, and vaccines for sexually transmitted infections; and LGBTQ-specific services, including hormone replacement therapy and post-operative and annual exams for transgender patients.
Patients can schedule exams if they're experiencing sexual or reproductive health issues or urinary tract infections. Services also include pap tests, clinical breast exams, diagnosis and treatment of vaginal infections, cervical exams, menopause and midlife testing and treatment, colposcopy procedures, and mammogram referrals.
CHC stepped up its telehealth offerings during the pandemic, investing in new technology to deliver some services as if the patient were present in the exam room. The Planned Parenthood Direct mobile app is an easy way to consult with clinicians and have birth control, emergency contraception, and UTI treatment delivered to your door.
Although most of its patients are ages 18 and older, CHC provides services to minors as young as 14 either on their own or when accompanied by a parent or guardian. After all, CHC is always happy to help with those awkward conversations, so long as the teen's privacy is protected.
"Title X provides clear protections for minors to receive confidential, affordable care. Without parental consent or knowledge, we see minors ages 14 and older for all forms of prenatal care and STI treatment and testing, as well as many forms of contraceptive services," Emily says.
Removing the "Dis" from "Disparity"
CHC also participates in PPGP's The Right Time initiative, designed to address social and economic disparities by providing patients with birth control methods at little or no cost. It's that dedication to opening its doors to people, regardless of insurance coverage or their ability to pay, that makes CHC such an asset to Columbia and beyond. CHC also accepts many public and private insurance plans and MO HealthNet, Missouri's Medicaid program.
"We're proud to be a provider of choice for all those who need us," Emily says. "We're here if you have insurance or if you don't. As a provider in the federal Title X network in Missouri, we're able to support our patients with family planning services that are affordable and culturally responsive."
In 2021, more than 50% of the care delivered at CHC was provided for free or at a reduced rate. The funding that allows the Center to do that comes from service fees, grants, donations, and community support, including financial contributions you can make via the website.
"The insurance reimbursements received from private insurers are reinvested in care for patients with more limited means," Emily says. "So, if you have health insurance you can financially support the essential health care we provide by simply getting care from our team."
Clinical care at CHC is delivered by physicians, nurses, educators, reproductive health assistants, and support staff. And they're always looking for people who want to volunteer (virtually or in person) as well as health care professionals and students who want to work at CHC and patients who want to tell their stories about the impact the center had on their lives.
Human Rights Matter
CHC's ability to deliver quality sexual and reproductive healthcare was threatened in February 2019 when an arsonist damaged the facility. CHC was closed for only one week before reopening. After serving the community for more than 50 years, what would happen if CHC weren't here for its patients?
"Our presence ensures that Columbia's permanent residents, large student population, and growing number of young professionals can count on safe and compassionate care from dedicated medical professionals," Emily says. "CHC provides the community access to quality health care delivered with compassion and integrity — something that we believe is a basic human right."
---
Mission: Uphold the standard for providing high-quality sexual and reproductive health care. Provide education that promotes informed, proud, and authentic sexuality. Change the culture through proactive advocacy to ensure equality in reproductive and sexual decision-making.
Founded: 1970
Board of Directors
Emily Wales, interim president and CEO
Rabbi Doug Alpert
Dr. Romina Barral
Jay Barth, Chair
Dr. Barbara Bollier
Chuck Cordray
Rebecca Davis
Katherine DeBruce
Dr. Syeachia Dennis
Curtis Fisher
Joanne Fulton
Delia Garcia
Susanna Ginsburg
Jackie Johnson
Ronneal Mathews
Rev. Sara Milford
Chelsea Miller
Susan Moeder
Murry Newbern
Jason Parson
Dr. Phil Rettig
Corinne Schwarz
Dr. Billy Thomas
Julie Wellner
Jim Wohlleb
Gretchen Yancey
---
Planned Parenthood Great Plains Columbia Health Center
711 North Providence Road
(573) 443-0427
plannedparenthood.org