Andrew Kreutz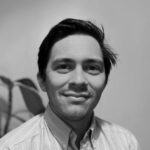 Andrew Kreutz joined the team at SuretyBonds.com as a transaction coordinator. Andrew will be issuing bonds, submitting applications, creating and reviewing bond documents, and mailing and emailing documents to clients. After a decade and a half of working as a bartender and a cook in the restaurant industry, Andrew is excited to utilize his bachelor's in accounting to determine risk assessment as it relates to underwriting for a surety bond.
---
Boone County Historical Society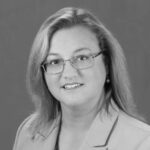 The nonprofit Boone County Historical Society has welcomed two new officers and four local leaders to its Board of Directors. Amy Henderson assumed the role of president. Amy specializes in estate planning at Cripps & Simmons L.L.C. Her term runs through 2023.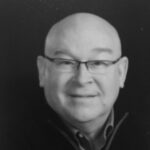 Randall Kilgore was elected as vice president. Randall recently retired from the U.S. Department of Veterans Affairs. He served for 10 years as the compliance and ethics officer at the Truman VA Medical Center. The BCHS membership elected Earl Coleman, Barbra Horrell, Eryca Neville, and Jo Stealey to the BCHS Board of Directors for three-year terms, running 2022 to 2024. Each adds important expertise to guide the future of the Boone County History & Culture Center, home of the BCHS.
---
Daryl Smith
Special Olympics named Daryl Smith to the newest cohort of National Education Leaders Network. Daryl is a professor at the MU Trulaske College of Business whose past career assignments include senior human resources roles at ESPN and ABC Media Networks, Aramark/Galls, and Cox Communications. In 2016, Daryl received the Bruce and Pam Walker Outstanding Faculty Service Award. In 2019, Kappa Alpha Theta Inc. named Daryl to their Top 10 Faculty in the U.S. and Canada. In 2020, Daryl received the prestigious William T. Kemper Fellowship for Teaching Excellence Award. He has effectively served on more than 50 boards, including industry associations and nonprofits.
This new role with Special Olympics has a term of three years and is the result of a comprehensive nomination and selection process.
---
Kevin Harvey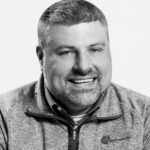 Coil Construction announced that senior project manager Kevin Harvey was recently appointed to the board of the Industrial Development Authority of Boone County.
The IDA is governed by a nine-member board that is appointed by the Boone County Commission. Members are appointed for a six-year term. Kevin joined the Coil team in 2020 as a senior project manager. He holds a bachelor's degree in civil engineering technology from Lincoln University. Kevin's responsibilities at Coil include managing projects and using his site and utilities experience to help the team.
---
The Trust Company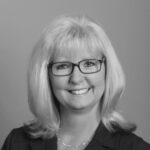 The Trust Company has announced the promotion of Polly Reynolds to senior vice president. In addition, she is the branch manager for the company's Columbia office and a longtime trust officer and wealth advisor for the firm. She also holds the designation of certified trust and financial advisor. Polly has served on the boards of directors for Meals on Wheels and SEED Success, and she's a member of the Columbia Chamber of Commerce, Women's Network, American Institute of Certified Public Accountants, Missouri Society of CPAs, Mid-Missouri Estate Planning Council, and Leadership Columbia.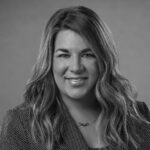 Tennille Lester, associate trust officer and financial planner at The Trust Company, has been recognized as a certified financial planning professional. Tennille holds a bachelor's degree in finance with a minor in economics from MU. She has more than 13 years of personal banking, branch management, and regional management experience. Tennille has served on the board of directors for the Columbia Chamber of Commerce, as well as the Women's Network steering committee (for which she was the 2018-2019 chair). She has also sat on the board for the Ronald McDonald House. She was honored as one of three finalists for the 2020 Athena International Young Professional Award.