End-of-life personal care home "Caring Hearts and Hands of Columbia" is coming soon.
Though it's difficult to think about, we all wonder what our last days will look like. According to Stanford University's School of Medicine, studies have shown that approximately 80% of Americans indicate a desire to pass peacefully in the comfort of their own homes, surrounded by loved ones. Unfortunately, for a variety of reasons, many don't have that option. Studies also show that 60% of Americans die in acute care hospitals, 20% in nursing homes, and 20% at home. Caring Hearts and Hands of Columbia exists to provide the solutions needed so individuals can have the peaceful final days they envision having. 
Caring Hearts and Hands of Columbia (CHHC) is an inclusive, non-denominational, end-of-life home dedicated to providing round-the-clock comfort and support to dying individuals and their loved ones. End-of-life homes (also known as comfort care homes, homes for the dying, and social model hospice homes) are staffed by trained, paid staff members and community volunteers that provide 24-hour care to meet the physical, emotional, and spiritual needs of patients and their guests. These homes work with local hospice providers that can care for physical demands so CHHC staff can focus on providing the tender care these patients need. This includes cleaning, cooking, comforting, and anything else the person or their family may require. This takes the burden of caregiving away from loved ones and allows them to focus on creating precious moments.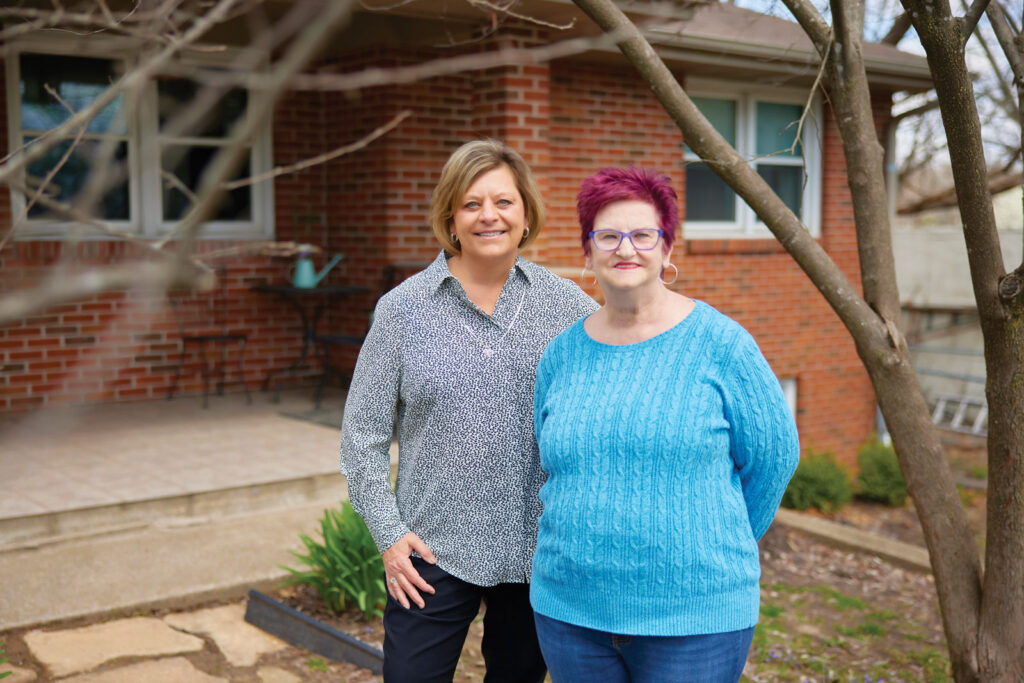 The organization's co-founders, Dorreen Rardin and Jackie Reed, are both retired registered nurses who met and became friends while working at Boone Hospital. The pair have a combined 70-plus years of nursing experience, including intensive and palliative care. In fact, Dorreen started the Palliative Care Program at Boone 20 years ago following the difficult death of her brother. "I wanted others to receive better treatment than what he got. I was his caregiver, and I realized that in the end, I hadn't made any time to say goodbye to him myself".
Palliative care is a specialized form of medical care that focuses on providing relief to symptoms of stress and serious illness to patients. The goal of palliative care is not based on a person's prognosis or finding a cure, but instead on improving the quality of life for both the patient and their loved ones.
The women shared concerns about how few resources exist for end-of-life care. Through their personal and professional experiences, they both witnessed firsthand the lack of available options for people who are dying and the difficult position it puts loved ones in. Dorreen had been considering a community home for patients since her retirement, and she knew that Jackie was the perfect person to help make it a reality. Jackie was fully on board, "seeing their plan as a fix."
There are several reasons why a person cannot live and eventually pass in their own homes. Often, it's because they do not have adequate caregiver resources at home. Sometimes it's because there are no loved ones around to do so or their loved ones simply aren't able, and sometimes because it's not affordable.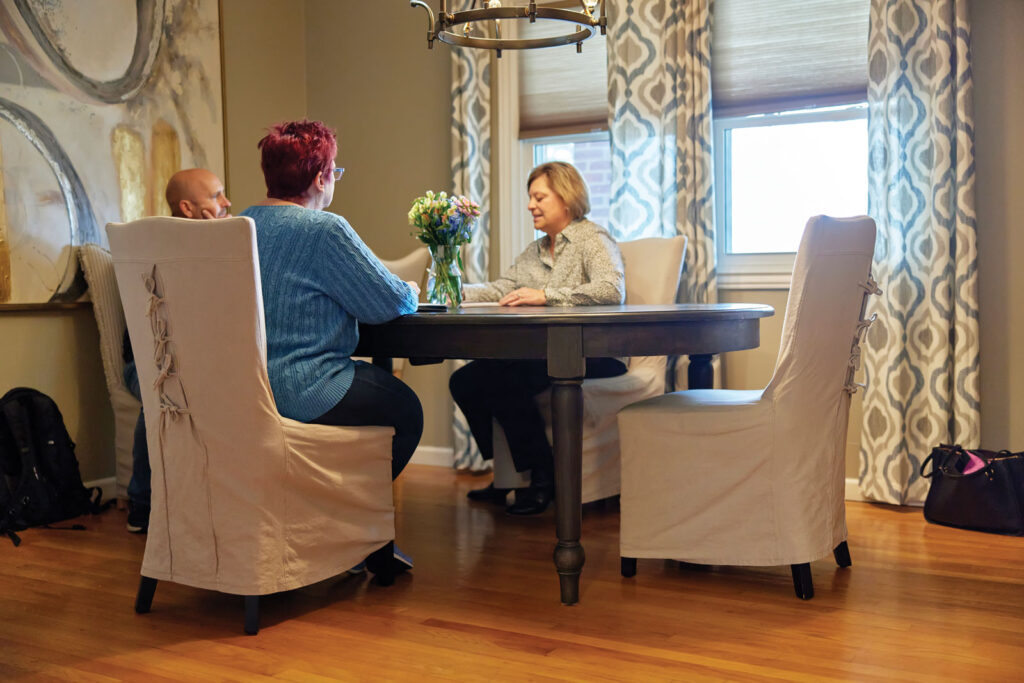 The Missouri Department of Insurance reported that the annual average cost of a semi-private room in a nursing home in 2017 was near $58,000, the cost of staying in an assisted living facility was close to $2,700 per month, the average hourly rate for a home health aide or a homemaker was nearly $20, and the average daily rate of an adult day care is near $70."
These exorbitant costs can lead people into bankruptcy, but CHHC's free or sliding-scale pricing (though both co-founders hope to be able to provide free care) offers families an alternative, less expensive option. They will be funded by donations and grants from the community.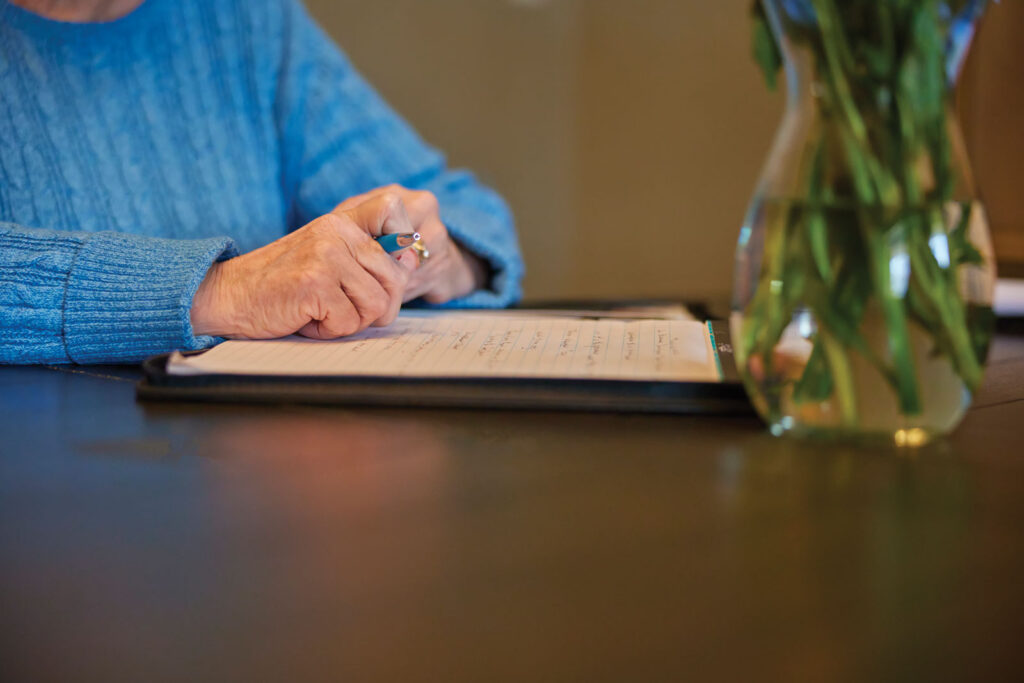 According to Pew Research and the Social Security Administration, 10,000 Baby Boomers retire each day. As these men and women age into seniority, the already understaffed healthcare industry will feel an inevitable strain. As what the co-founders described as a "silver tsunami" hits, utilizing volunteers and retired healthcare professionals like Dorreen and Jackie, will be crucial. They hope to have 40-plus volunteers on staff, including nighttime caregivers.
Jackie and Dorreen have been working towards opening CHHC since 2019. In January 2020, they officially became a 501(c)(3) non-profit organization, and their current target is to open in the first quarter of 2023. To do so, they will need volunteers and $150,000-200,000 in donations. To support CHHC in either of these ways, be sure to visit their website.
The home will be located at 1307 W Broadway, which is still occupied by St.Raymond's Society for the time being. The co-founders consider finding their soon-to-be space an absolute blessing. "We've been waiting for an angel, and they came through."
---
Caring Hearts and Hands of Columbia
Mission: To provide a comfortable home where the physical, emotional, and spiritual needs of our guests and their families are met with compassion, love, and respect 24/7.
Board Officers:
Patrick Lee
Chairman
Dorreen Rardin
Vice Chairman
Cindy Daugherty
Secretary
Kristen Dean
Treasurer
Other Board Members 
Amy Bowers
Robert Doroghazi MD
Willis (Bill) Kollars
Chad Moller
Deborah Portell
Jackie Reed RN 
Olivia Swanson
Leslie Willey PHD 
Advisory Committee Members
Jennifer Beshears
Laurie Hines JD
Jim Meyer
Theresa Rardin  
---
Caring Hearts and Hands of Columbia
1307 W. Broadway
caringheartandhands.org