COMMUNITY
New SHSMO Art Gallery Exhibit Showcases Missouri's Mark in the Fashion Industry
A new exhibit featuring the 200-plus year evolution of Missouri style and the important role of its apparel industry will be featured at the State Historical Society of Missouri Art Gallery through June at the Center for Missouri Studies, 605 Elm St., Columbia. The MOda 200: Missouri Style Makers, Merchants & Memories exhibit is a collaboration between the State Historical Society and The Missouri Historic Costume and Textile Collection of MU's Department of Textile and Apparel Management.
The free exhibition features clothing, artwork, and accessory artifacts of the industry from rural dressmakers to urban retail and manufacturing giants in the state.
"Missouri's apparel history is often overlooked as an important part of the state's economic growth," said Nicole Johnston, curator of the Missouri Historic Costume and Textile Collection. "So, we're bringing attention to that history from its earliest forms of dress, represented by a Native American beaded vest from MU's Museum of Anthropology, to its most recent— a hand-sewn gold sequin gown worn last fall as part of Rock Bridge High School's Homecoming festivities."
Missouri became a world leader of fur and stylish footwear, and the nation's largest manufacturer of junior dresses. It was also the second-largest garment and millinery producer in the country. The public is invited to visit MOda 200: Missouri Style Makers, Merchants & Memories exhibit during regular visitor hours at the SHSMO Art Gallery Tuesday – Friday from 10 a.m. – 4:30 p.m. and every Saturday from 10 a.m. – 2 p.m.
---
GIVING BACK
Early Literacy Program, Books 'N Bags, Receives Grants
Books 'N Bags, a program of Rollins Reading Company, is an early literacy program that nurtures lifelong literacy through book choices and ownership. Books 'N Bags provides new and gently used books and one-of-a-kind handmade book bags to Columbia Public Schools kindergartners that meet certain eligibility criteria. In the 2021-22 school year, grants from Boone Electric Community Trust ($4,100) and The Missouri United Methodist Church Foundation ($2,210) supported the purchase of new books for the program and allowed Books 'N Bags to expand from five to seven schools. The fun, handmade book bags are made by community sewers at Appletree Quilting Center and Quilt 4 U, sewing classes at Rock Bridge High School, and other generous bag makers. The teachers and kindergartners love the program, and the students are excited to read the books they chose to take home in their bags.
---
COMMUNITY
Heart of Missouri United Way Surpasses $3 Million Community Campaign Goal
Heart of Missouri United Way has announced a successful 2021 Community Campaign with over $3.1 million being raised in support of breaking down barriers to health, education, and financial stability for the most vulnerable Mid-Missourians.
"Every donation, large and small, to this campaign creates more opportunities for so many individuals to succeed. Without the ongoing support of our donors, our work wouldn't be possible," said Andrew Grabau, president and CEO of Heart of Missouri United Way. "It was especially exciting to accomplish this goal during our 75th year serving Mid-Missouri."
Between July 2019 and December 2021, 63,318 people were directly served by Heart of Missouri United Way-funded programs. Of those served, 96% are at or below the 200% Federal Poverty Level. Additionally, Heart of Missouri United Way funding provided 530,801 service hours to the community. One of the key areas of success this year was made by local companies that conduct employee-based fundraising campaigns early in the fall. This group of 34 companies, known as Pacesetter companies, raised $1,500,842 for the 2021 campaign.
This number represents a 27.5% increase over 2020 Pacesetter total.
---
CELEBRATION
Columbia College Named Third-Most Military Friendly College in U.S.
Columbia College was recently ranked among the top 10 institutions in the country for military-affiliated students by MilitaryFriendly.com. The college earned the No. 3 rank for private, non-doctoral-degree institutions by the organization, which advocates on behalf of service members, veterans, and their families.
"We are proud to continue our strong relationship with the U.S. Armed Forces and are grateful for this prestigious honor," said Dr. David Russell, president of Columbia College and a retired U.S. Army lieutenant colonel. "The college has served active and reserve service members, veterans, and military families for nearly 50 years. The opportunity to support those who sacrifice for our country is something we take very seriously."
Columbia College was named a Purple Heart College by the Military Order of the Purple Heart Society in 2019, and boasts the second-largest national chapter of the SALUTE honor society for veterans at 1,903 members. The college recently expanded its Ousley Family Veterans Service Center, moving to the newly refurbished Brig. Gen. Charles E. McGee '78 House. The veterans service center offers on-site and virtual services as well. More than 600 Columbia College employees have received Green Zone training and stand ready to assist military-connected students on their academic journey. More than 20,000 of the college's 95,000 alumni around the world are military-affiliated.
---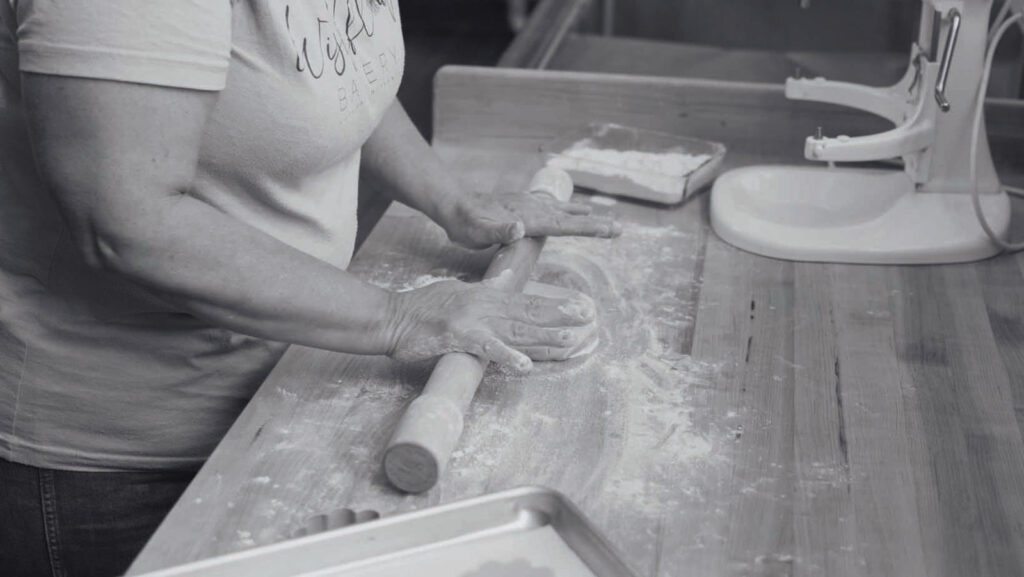 COMMUNITY
City Awards Grant to CoMo Cooks
The Columbia City Council awarded the CoMo Cooks Shared Kitchen a $250,000 grant for a new kitchen on the Business Loop. This award will help with construction and equipment costs and provide funding for scholarships for minority-owned, food-based startups.
CoMo Cooks believes all good cooks deserve a chance to turn their recipes into reality, regardless of background, income, or status. Their mission is to provide an accessible, diverse, and affordable kitchen space for local food-based businesses and small-batch producers.
A traditional kitchen costs between $275,000 and $500,000 to build and equip. Using CoMo Cooks, clients can start a business for about $1,500 plus $17 per hour or less. CoMo Cooks helps provide an affordable startup space for food industry workers who have been displaced or who are shifting to a post-COVID business model.