HEALTH
Boone Health First In Area To OfferC2 CryoBalloon™ Ablation Procedure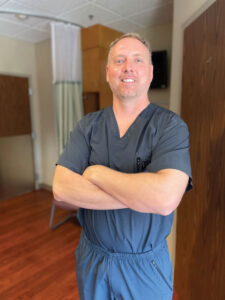 Boone Health is now offering the C2 CryoBalloon™ Ablation System to patients who suffer from chronic gastroesophageal reflux disease, the first hospital in Mid-Missouri to offer this procedure. The system applies extreme cold to a catheter connected to a balloon that contacts the wall of the target tissue. Once activated by a physician, the balloon probe is cooled and inflated with nitrous oxide, at which time the extreme cold eradicates the precancerous or abnormal lesions along the esophageal lining without harming the healthy tissue.
The procedure takes just 15-30 minutes and because the procedure uses freezing therapy instead of burning therapy, it's less painful to patients and cuts their recovery time down.
"There have also been studies to show that there have been some positive immunologic response from the body when you freeze tissue because you don't degrade the proteins as much as when you burn them," says Dr. Kevin Halsey, MD of Boone Health and Gastrointestinal Associates, LLP.
---
GIVING BACK
Columbia College Sets New Giving Day Record
The Columbia College community came together in a major way by raising a record $180,210 at the college's fourth annual Giving Day. That amount represented a 52% increase over last year's while the number of gifts eclipsed the college's goal of 500 gifts during the initiative.
The event focused on encouraging alumni, faculty, staff, students, parents, and friends of the college to make a participatory gift in support of students continuing to pursue their educational goals.
"It is truly remarkable to see the level of energy and excitement Giving Day 2022 generated amongst members of our college community," said Dr. David Russell, president of Columbia College. "These gifts are a reflection of the contributor's belief in our mission of changing lives through education. The funds raised will benefit our students immediately through scholarship support, innovative new programming, and enhanced technology infrastructure across our network of locations nationwide and online. We can't thank those who supported Giving Day enough for stepping up."
---
BUSINESS
Weichert, Realtors® – First Tier Earns National Award
Weichert, Realtors® – First Tier, was named the nation's top Weichert® franchised office for 2021, earning the prestigious Pinnacle Award from Weichert Real Estate Affiliates, Inc. This marks the fourth time in five years the Missouri-based agency was recognized. The award is presented annually to the top producing Weichert affiliated office in the country based on gross commission income earned over the past calendar year. Weichert, Realtors® – First Tier earned the distinction out of over 370 Weichert franchised offices in operation throughout the country.
"This is a great honor for our office and our amazing team of dedicated agents," said Robert Smith, broker/owner of Weichert, Realtors® – First Tier. "Our team puts in work around the clock to ensure our clients receive the best service in the industry. We are proud to see all their hard work get recognized." In addition to the office's Pinnacle Award, Weichert, Realtors® – First Tier also had 36 of its agents earn recognition from Weichert Real Estate Affiliates, Inc. for their outstanding sales performance in 2021.
---
GIVING BACK
Kiwanis Club of Columbia Celebrates Centennial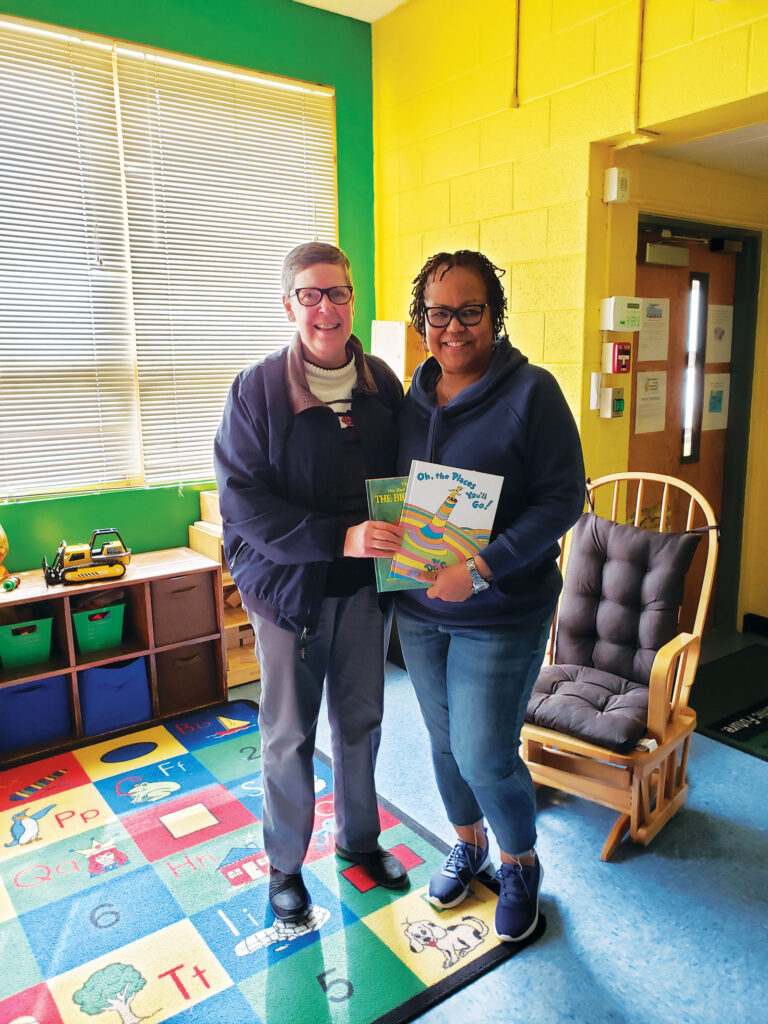 The Kiwanis Club of Columbia was chartered on April 5, 1922. The Club celebrated the centennial with a banquet in which they celebrated donating 100 gifts to local charities each month in 2022. The type of item and recipient rotates every month of the club's business year from October to September.
To date, the Kiwanis Club have distributed items to these organizations:
October 2021: 100 winter wear items for Coyote Hill foster care neighborhood.
November 2021: 100 clothing items for Welcome Home, a community for veterans.
December 2021: 100 requested items for Afghan refugees delivered to Catholic Charities.
January 2022: 100 books to nursery schools and elementary schools.
February 2022: 100 items for local 'Blessing Boxes.'
March 2022: 100 children's sports or activity items for Day Dreams Foundation.
---
COMMUNITY
The State Historical Society of Missouri Announces Fellowship Opportunities
The State Historical Society of Missouri is seeking proposals for two Center for Missouri Studies fellowships to begin January 1, 2023. Each fellowship carries a stipend of $5,000 for completing a 6,000-8,000-word scholarly essay on these two topics: rural-urban conflicts in Missouri or Missouri and the arts.
The deadline for submitting proposals is Sept. 6, and the competition is open to both academic and independent scholars. The fellowship awards will be announced in December. The chosen projects will be considered for publication in the Missouri Historical Review, the only quarterly journal devoted to scholarship on Missouri's history. Fellowship recipients will also have an opportunity to make a public presentation of their work.
Launched in 2015, the Center for Missouri Studies Fellowships underwrite valuable scholarship about Missouri's past, including the interdisciplinary study of Missouri history and culture. "The fellowships are designed to promote scholarship in under explored areas of Missouri history and culture," said State Historical Society of Missouri Executive Director Gary R. Kremer.