EDUCATION
Columbia Public Schools Foundation Celebrates 25th Anniversary
The Columbia Public Schools Foundation (CPSF) celebrated its 25th anniversary by awarding each area school with a $2,500 grant. The foundation visited all CPS elementary, middle, and high school buildings throughout the month of April to award the funds. "We're celebrating our 25th anniversary, and we're also celebrating our schools and our teachers," said Cindy Mustard, president of the foundation's board of directors. The funds come directly from a $1 million donation from the estate of Kay McLeod, a lifelong public school teacher who began her career in CPS.
---
GIVING BACK
EquipmentShare, Heart of Missouri United Way Partner for "Read Across Columbia"
EquipmentShare's employee-led Giving Back Committee committed $15,000 to provide backpacks for approximately 650 CPS students for Read Across Columbia. Each backpack contained four books and one coupon for a free book from Daniel Boone Regional Library to students at Alpha Hart Lewis Elementary, Blue Ridge Elementary, Benton Elementary, Derby Ridge Elementary, and Parkade Elementary. With EquipmentShare's help, United Way purchased the books through the local bookstore, Peace Nook. Each student will receive a copy of these four books: "We Are Water Protectors," "Place Inside of Me," "Whoosh," and "Lift." Andrew Grabau, President/CEO of Heart of Missouri United Way, said, "By reaching kids that need the most support, United Way is excited to work with EquipmentShare in Read Across Columbia. By removing barriers to literacy, we are helping 1st and 2nd grade students to learn not only how to read, but to fall in love with reading!"
---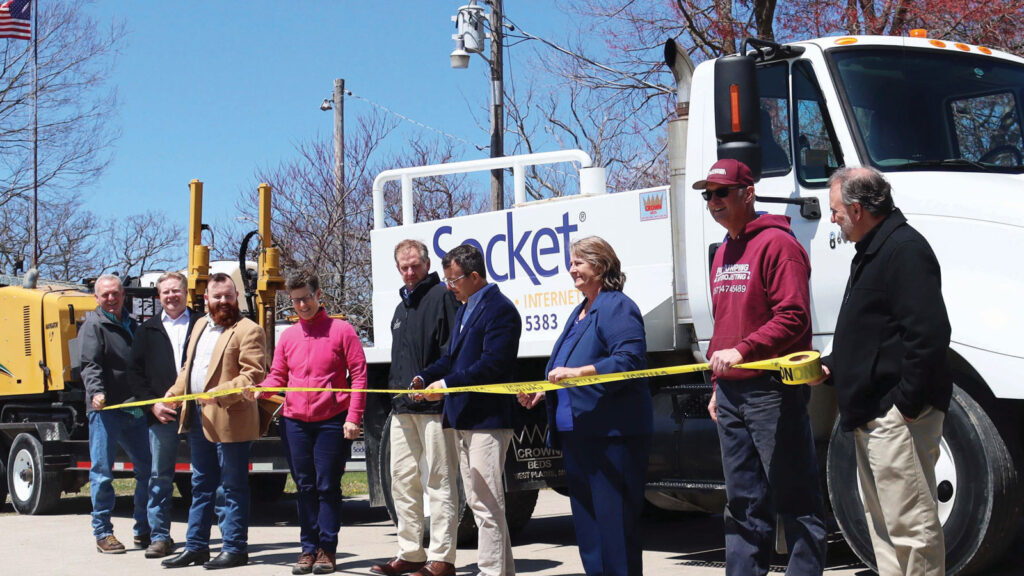 COMMUNITY
Socket to Expand Residential Fiber Internet to Northern Boone County
Socket announced its plans to expand fiber internet service to homes in northern Boone County and Harrisburg. "With this expansion into the rural areas of northern Boone County, Socket is proud to be the largest provider of residential fiber," said Socket President and COO Carson Coffman. In addition to coverage areas in Columbia, Socket currently serves the towns of Hallsville, Centralia and Sturgeon, and the surrounding areas. This grant will allow them the company to build out in Harrisburg in the future. The total number of homes served will be nearly 4,000, and construction on the fiber lines has already begun.
---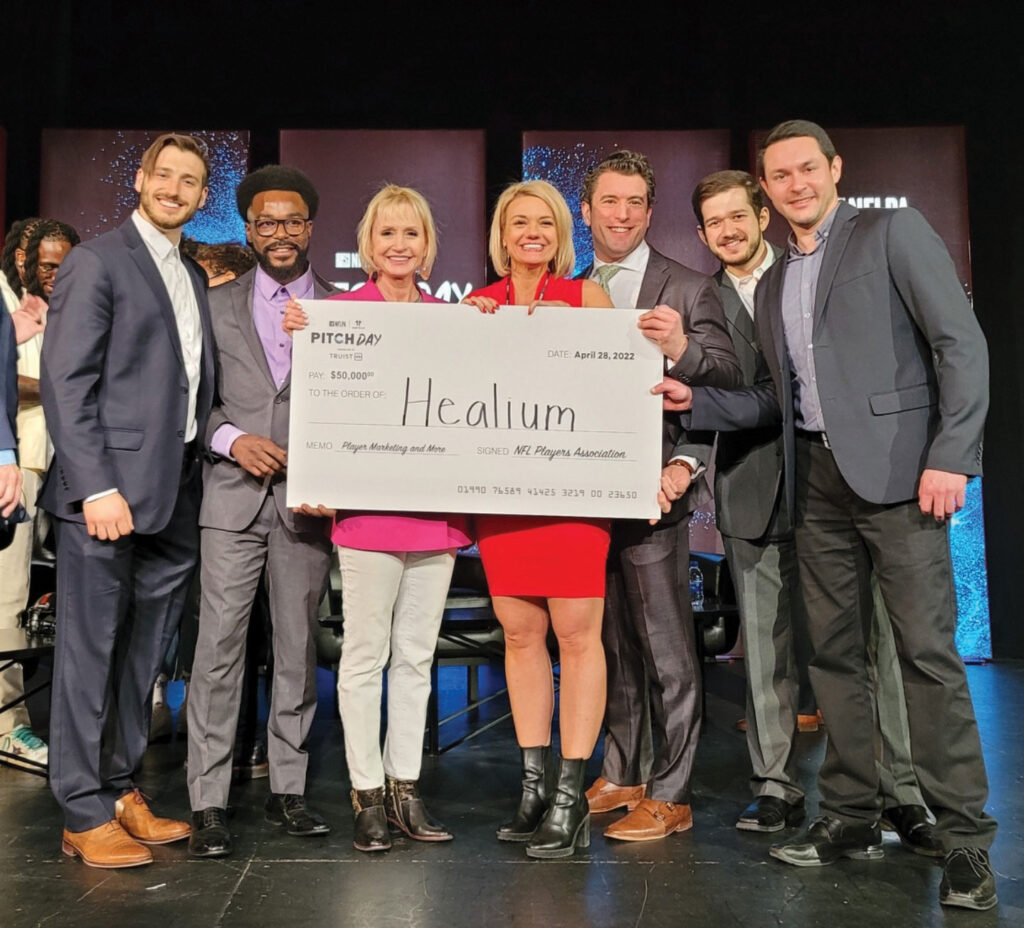 CELEBRATION
Mental Wellness App Healium Wins NFLPA Pitch Day
The NFL Players Association announced that Healium, an interactive immersive media company that specializes in biometrically controlled content powered by the user's wearables, won the 2022 NFLPA Pitch Day presented by Truist. Founded by CEO and Chief Storyteller Sarah Hill, Healium reimagines mental wellness by allowing people to train inside virtual worlds with their body's electricity via any wearable. The company's augmented and virtual reality solutions blend storytelling, neuroscience, and game design to promote self-management of stress, sleep, and human performance. Real-time feedback empowers discovery of healing powers inside consumers by shifting electroencephalogram (EEG) brain patterns, heart rate and other biometrics. For its win, Healium received $25,000 in player marketing services from the NFLPA; $25,000 in services from licensing, marketing, and multimedia powerhouse OneTeam Partners; business resource contributions from Truist, a purpose-driven financial services company; and consultation from Allied Sports and Allied Global Marketing.
---
HEALTH
St. Louis Food Startup Rootberry Coming to MU Dining Halls
Rootberry, the plant-powered food company launched in June 2021 in St. Louis, announced that it will now serve its line of chef-and-nutritionist developed healthy meals at the Emporium Cafe on the MU campus (900 Virginia Ave, Columbia, MO, 65201). The expansion comes after increased demand for rootberry's freshly prepared plant-based meals, salads, shareables, and desserts. Customers can buy rootberry products at nearly 50 St. Louis-area retail stores, universities, hospitals, and they can also get products delivered to homes and offices. COMO is rootberry's first expansion outside of St. Louis. "Rootberry was made to provide access to delicious food that just happens to be healthy, and to make those options more accessible in the community," said rootberry co-founder, Marc Connor. "Making our convenient and healthy meals easily available to students is the first step to offering rootberry products to the larger area. We've seen great success at Mizzou through our early tastings on campus and hope to expand our retail availability throughout Columbia and beyond."
---
HEALTH
Boone Hospital Center Earns Top Award From The Society of Thoracic Surgeons
Boone Hospital Center has earned a distinguished three-star rating from The Society of Thoracic Surgeons (STS) for its patient care and outcomes in isolated coronary artery bypass grafting (CABG) procedures. The three-star rating, which denotes the highest category of quality, places Boone Hospital Center among the elite for heart bypass surgery in the United States and Canada. The STS star rating system is one of the most sophisticated and highly regarded overall measures of quality in health care, rating the benchmarked outcomes of cardiothoracic surgery programs across the United States and Canada. The star rating is calculated using a combination of quality measures for specific procedures performed by an STS Adult Cardiac Surgery Database participant. Approximately 20% of participants receive the three-star rating for isolated CABG surgery.