LaDonna Crusby experienced horrific trauma at age 14 after being kidnapped from her home in Columbia. But she refuses to let that define who she is today.
Content Warning: Please be advised, the following story references topics including sexual assault and physical violence.
In 1993, then-14-year-old LaDonna Crusby was at home alone while her mom and aunt ran to the grocery store. They had spent most of the day with family following a cousin's death. Tired and wanting to avoid going to the grocery store, LaDonna begged her mom to let her stay home.
It was the first time she was allowed to stay home alone. What happened to LaDonna that evening and into the next day was a nightmare. Her life threatened, LaDonna was kidnapped and sexually assaulted before escaping the house she was being held in the next day. A woman driving by picked up the barely clothed LaDonna and drove her home to a frantic mom who had reported her daughter missing the night before. LaDonna had just become one of thousands of girls who have experienced sexual violence.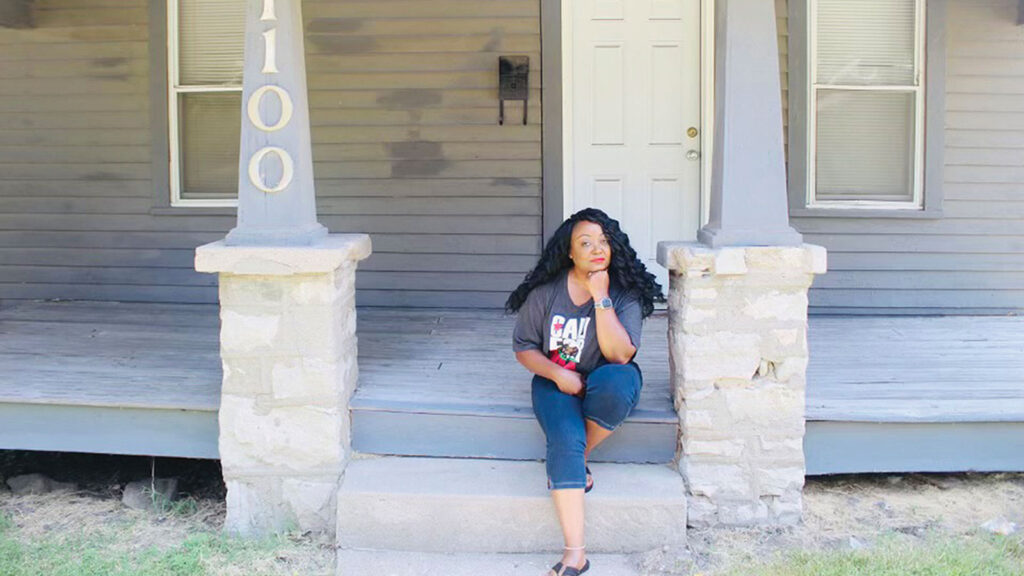 Not a Statistic
The statistics for sexual assault of adolescents are frightening. According to the National Sexual Violence Resource Center (NSVRC), 1 in 5 U.S. women have been raped or sexually assaulted. For 1 in 3 of those women, the first time occurred when they were between the ages of 11 and 17.
Males are victims as well. Roughly 25% of all males have experienced some form of sexual violence. And for 1 in 4 of them, they were between the ages of 11 and 17 the first time it happened.
Many of them go unreported, but in LaDonna's case, her mom called the Columbia Police as soon as she returned home from the grocery store. LaDonna was gone, some items were missing, and things were broken.
LaDonna was questioned by the police and driven around town to the two places she had been held. She was then subjected to a sexual assault examination kit or "rape" kit. As is the case in nearly 41% of sexual assaults against girls and women, LaDonna's kidnapper was an acquaintance. Her mom knew who the man was. LaDonna had spent time with his children.
Advocacy and Support
LaDonna says the police officers handling the case were kind to her and that then-Boone County Prosecuting Attorney Kevin Crane was supportive. But LaDonna said the greatest help she received at the time was from Ruby Marsden. Ruby was a victim's advocate employed by the Prosecuting Attorney's Office to help victims understand their rights, connect with resources, and remain beside victims every time they are questioned, inside the courtroom and out.
Ruby was there when LaDonna submitted to the rape kit. She was there when police questioned her. She was there when her kidnapper's attorneys attempted to paint LaDonna as a rebellious teen who wanted to run away and do drugs.
"Just having her there beside me as a quiet and neutral presence, especially because my mom was traumatized as well, was extremely important," LaDonna says.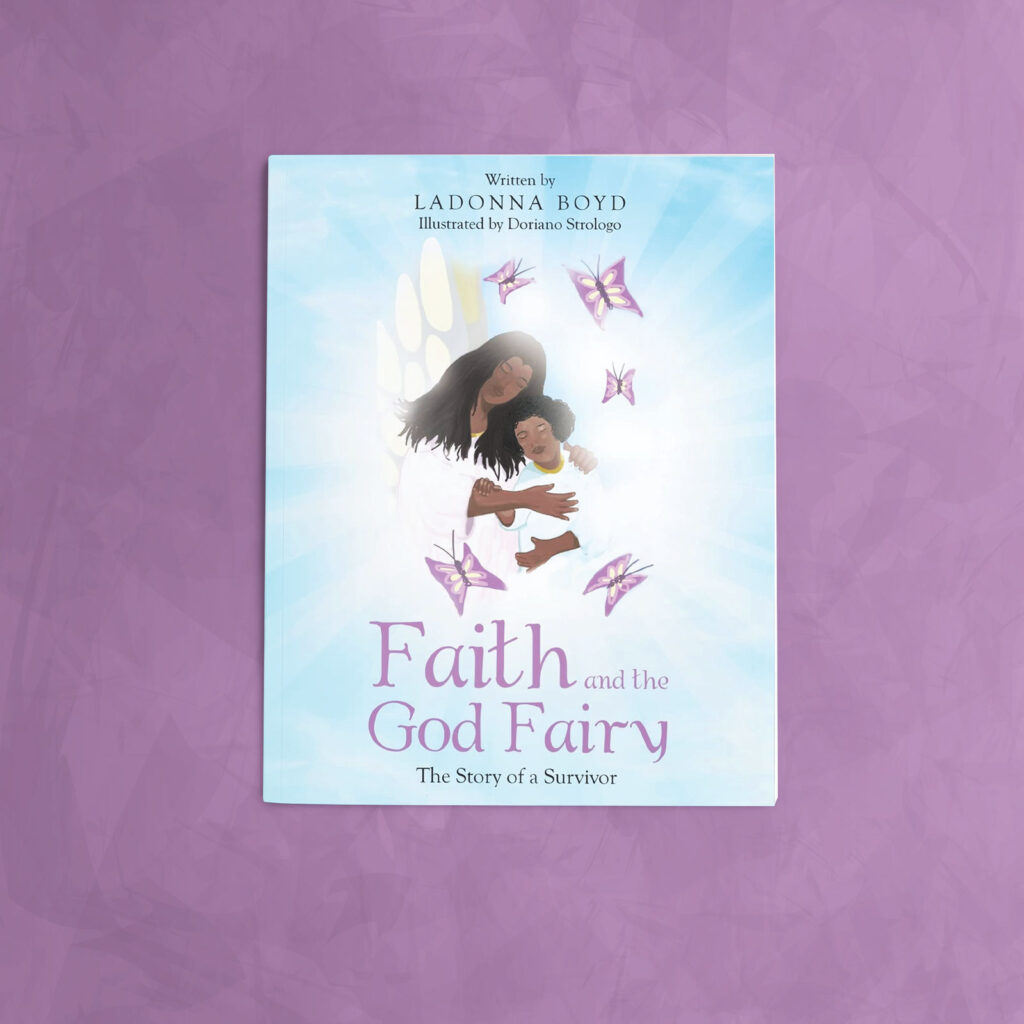 Sharing Her Story
In 2008, LaDonna wrote a book, "Faith and the God Fairy: The Story of a Survivor."
"Writing can be therapeutic and healing," LaDonna says. "It has helped me cope with my trauma."
"Faith and the God Fairy" is a children's book, reflecting the dissociative thoughts LaDonna had while being held captive. It tells the story of two young girls who take a shortcut home they have been warned not to take. One girl escapes, and the other is taken to a house in the woods where she is visited by an ethereal creature who says she is looking out for her and takes her to heaven. In the end, the girl wakes up in a hospital bed, surrounded by her parents.
"That's how I felt when I was with him, trapped in that room," LaDonna says. "I just wanted to go home and be with my mom. That's what kept me alive. That's what kept me from feeling what he was doing to me."
"I can't put the actual details in a children's book, because it's terrifying," LaDonna says. "So, I went about it a different way, and I use it at the end of my talks to tell survivors how therapeutic writing can be."
LaDonna has been giving these "talks" for more than a decade for San Diego-based organization Center for Community Solutions. The nonprofit's mission is focusing on ending sexual violence.
Recently, the Center for Community Solutions gave LaDonna its annual Courage Award for sharing her journey with other survivors to inspire them.
LaDonna also speaks with San Diego police officers training to work in special victims units. She hopes her story helps them be better, more compassionate officers when dealing with survivors. And San Diego State University invited LaDonna to talk to a fraternity about sexual violence.
"They asked good questions and were respectful," LaDonna says. "Some of them have experienced sexual violence and others know people who have."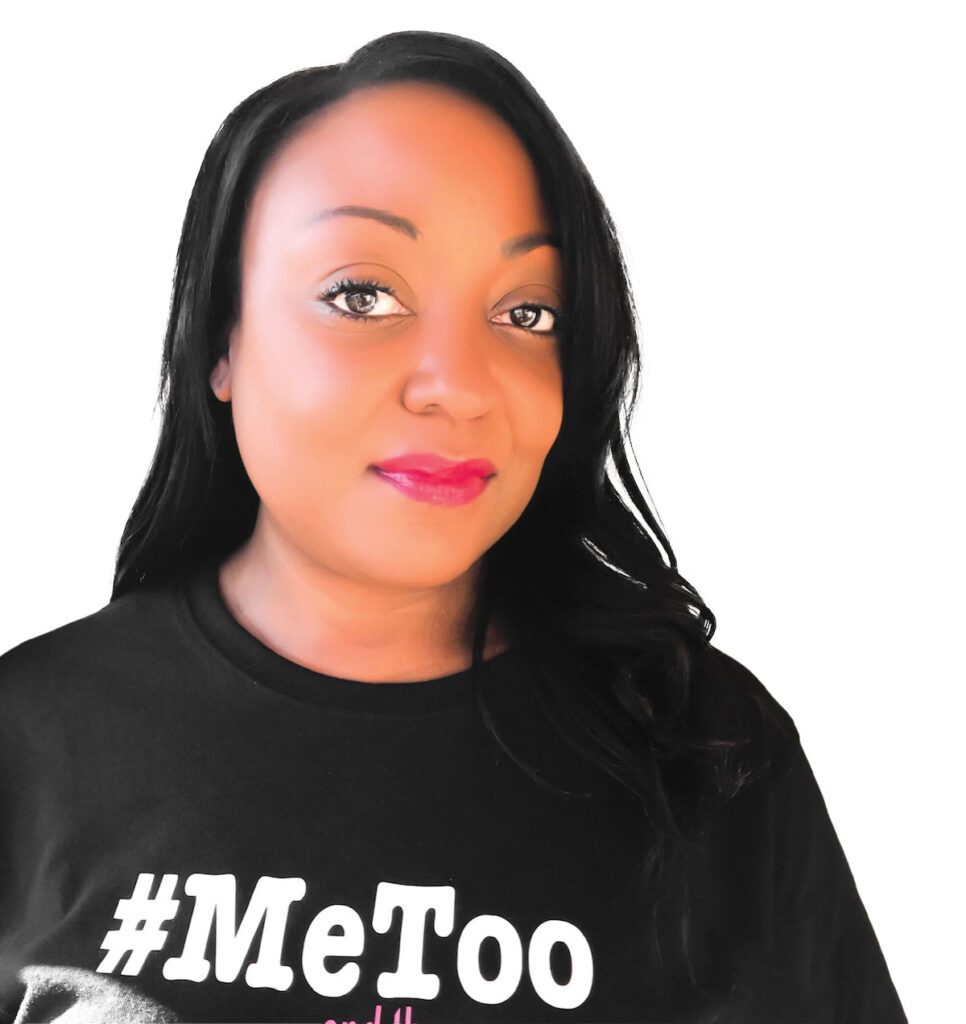 Reaching for Help
It's not surprising that LaDonna regrets not doing some things back then, like not keeping the door closed to a family friend. But she wishes that she and her mom would have taken advantage of some resources that might have helped them both heal.
"I wish I had known about the National Center for Missing and Exploited Children," LaDonna says. "They have so many resources that might have helped me with the kidnapping part of the trauma. The sexual trauma is one thing but having someone threaten to kill me and take me violently from my home is another terrifying trauma."
Not long ago, LaDonna met the Columbia woman who picked her up that day on the street and got to hug her. She hasn't reconnected with Ruby but thinks about the role she played in those hours and months after June 18-19, 1993. The perpetrator, Winston Redmond, was found guilty on multiple charges and sentenced to 20 years in prison where he died in 2006.
LaDonna graduated from Hickman High School in 1997, earned an associate degree from the Fashion Institute of Design and Merchandising in San Diego in 1999, and a bachelor's degree from Stephens College in fashion marketing and management in 2004. She's currently the manager of a large retail store in San Diego.
A mom herself to two daughters, ages 21 and 6, LaDonna worries about them like her mom used to worry about her. But life goes on and LaDonna lives it fully. As she says, she's "not just a survivor, but a thriver."
---
Trauma Resources
National Center for Missing and Exploited Children
missingkids.org/home
True North of Columbia
truenorthofcolumbia.org
RAINN Anti-Sexual Violence Organization
rainn.org
National Sexual Assault Hotline
800-656-HOPE (4673)
National Sexual Violence Resource Center
nsvrc.org
Boone County Prosecuting Attorney's Office Victim Response Team
showmeboone.com/pa/victim-services
Missouri Coalition for Domestic and Sexual Violence
mocadsv.org/how-to-get-help
Central Missouri Stop Human Traffic Coalition
stophumantraffickingmo.com
DeafLEAD Victim Advocacy For Hearing Impaired
deaflead.com
Missouri Department of Safety Crime Victim Services Unit
dps.mo.gov/dir/programs/cvsu