Assistant Superintendent for Secondary Education, Columbia Public Schools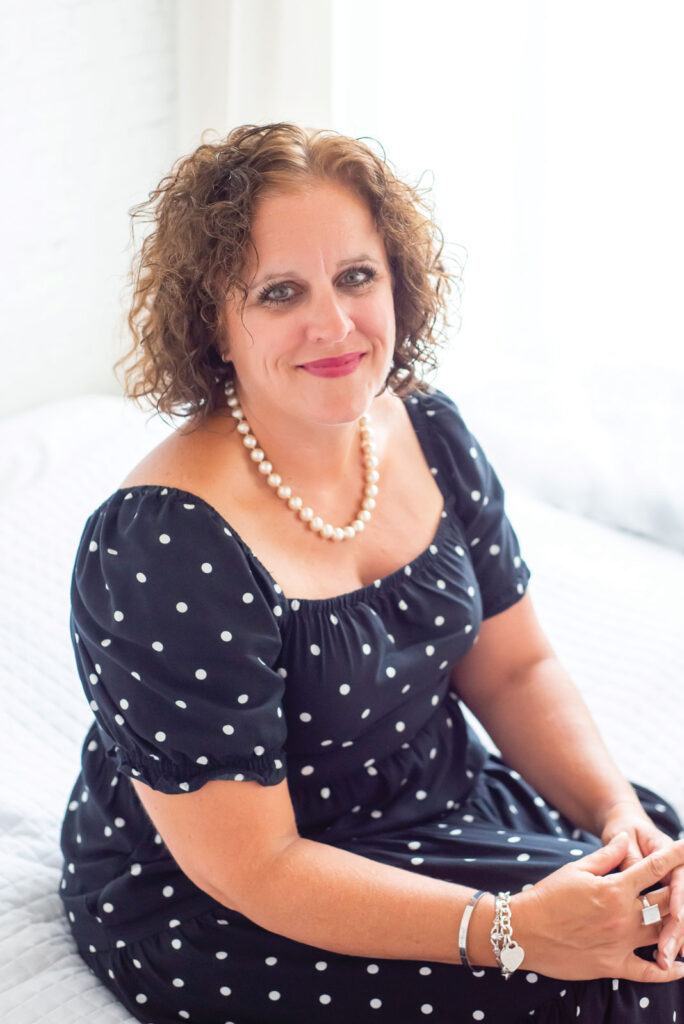 Job description
I am responsible for all middle and high schools in CPS. I am accountable for making sure the Board of Education's mission and vision are implemented in all secondary schools, as well as communicating with administrators and assisting with the implementation of academics, curriculum, instruction, assessment, and leadership.
Professional background
I have spent my entire career in Columbia Public Schools, starting in 1997 as an English Language Arts teacher at Oakland Middle School. While at Oakland, I was a teaching fellowship mentor, administrative assistant, assistant principal and, eventually, principal. I was also an adjunct professor at MU's College of Education and a summer school administrator at Hickman and Rock Bridge high schools.
Hometown
I was born in the United Kingdom near Liverpool, but my family immigrated to America when I was 3.
Years lived in Columbia
38
Favorite volunteer/community activity
I enjoy being a part of the Griffiths Leadership Society through the Mizzou Alumni Association.
Favorite recent project
This year in CPS has been about re-establishing relationships, connecting students and teachers, and supporting our community after the COVID pandemic. I have enjoyed coming together with colleagues to chart a course to support all scholars and educators.
A Columbia businessperson you admire and why
Dr. Jen Rukstad. Jen and I were principals together, then she became our assistant superintendent for secondary education (and my boss!). She went to lead the CPS Human Resources Department and entrusted me with her position. Jen is kind, brilliantly smart, and has a unique and profound perspective on life. I admire her eloquence, sense of humor, and servant leadership. We are immensely proud of her as she starts her first year as MSHSAA executive director.
Why you are passionate about your job
I love kids. I know each one can succeed and live their best life. It is my absolute honor to get to support our scholars through their teachers and administrators.
Why you are passionate about your company
I've been with Columbia Public Schools my entire career. I am a product of Columbia Public Schools (West Junior High and Hickman). I believe in public education as the best foundation for our children. It is so impressive to now have a parent perspective of CPS – our daughter, Lucy, is a CPS 5th grader, and she continues to receive an excellent education.
If you weren't doing this for a living, you would
Be a professional organizer!
What people should know about your profession
Education is constantly changing. There is so much learning we do as a teachers and administrators to keep up with what is best for our scholars.
The next challenge facing your industry
We are still coming out of the pandemic and trying to support our students' emotional and academic needs. Our next challenge is to focus on growth and continuous improvement in our students' reading and math learning.
Your next professional goal
I am currently taking classes for my superintendent's certificate, and hope to take the exam this fall.
Biggest lesson learned in business
I've learned the COMO community, especially those represented by the Columbia Chamber of Commerce, are infinitely supportive of Columbia Public Schools. As a principal, I was often insulated in my building; my current job has afforded me a much larger picture of how the COMO community supports CPS in so many generous and imaginative ways.
How you want to impact the Columbia community
I want COMO businesses to receive CPS graduates who are well-educated, communicative employees who are able to think creatively and have a strong work-ethic.
Greatest strength
I love collaboration and really strive to create a culture and community of "we're all in this together" and mutual support for CPS. I'm a big fan of showing up. I show up when people need me and see what I can do to help.
Greatest weakness
I am very impatient. Just ask my family or any of my principals!
What you do for fun
I love to upcycle the unusual things my husband finds at garage sales and auctions. I think he brings things home to try and stump me, but I typically say, "I can make that work!"
Family
Husband, Jeff, and daughter Lucy (10).
Favorite place in Columbia
Our home. I am a homebody and enjoy being at home with my family, whether it is crafting with my daughter or having family and friends over to hang out — I am happiest at home.
Accomplishment you are most proud of
I was honored and humbled to be named CPS Teacher of the Year in 2009. I am proud of my work as a classroom teacher and love Columbia Public Schools' educators and everything they do to support our students, every day!
Most people don't know that
I am pretty silly and have been known to break out into song and dance if the mood strikes me (or someone mentions lyrics from an '80's song). I often embarrass my family in public spaces because of this!