I'm not sure what this says about me, but one of the most inspiring books I've ever read is "Oh, the Places You'll Go," by the one and only Dr. Seuss. Most importantly this quote – "You have brains in your head. You have feet in your shoes. You can steer yourself any direction you choose. You're on your own. And you know what you know. And YOU are the one who'll decide where to go …"
I am a product of Columbia Public Schools, and I am proud of that statement. From Blue Ridge Elementary to Oakland Junior High, a brief 1-year stint at Jefferson Junior High School, and concluding with graduating from Hickman High School in 1999. I have so many memories of my own, from teachers to field trips and everything in between. What made education really become a passion of mine was becoming a mom.
It is a completely different ballgame when it is your own children whose education you are invested in. My kids attended Shepard Boulevard Elementary, and I wish I could put that school in a time capsule and keep it in my heart forever. So many amazing educators there shaped my childrens' young brains that I could never name them all, but would like to specifically shout out Mrs. Snyder, Mrs. Guillory, Mrs. Thompson, and Mrs. Irwin. These ladies will never know just how much they meant to my kids and to me. I was fortunate to be able to be very involved when my kids were young, and I was a regular fixture at all school events. Those three little ones that started at Shepard Elementary are now in their second year of grad school in the occupational therapy program at Missouri State University, sophomore year (but technically only three semesters away from graduating) also at Missouri State University, and sophomore year at Hallsville High School. Time flies!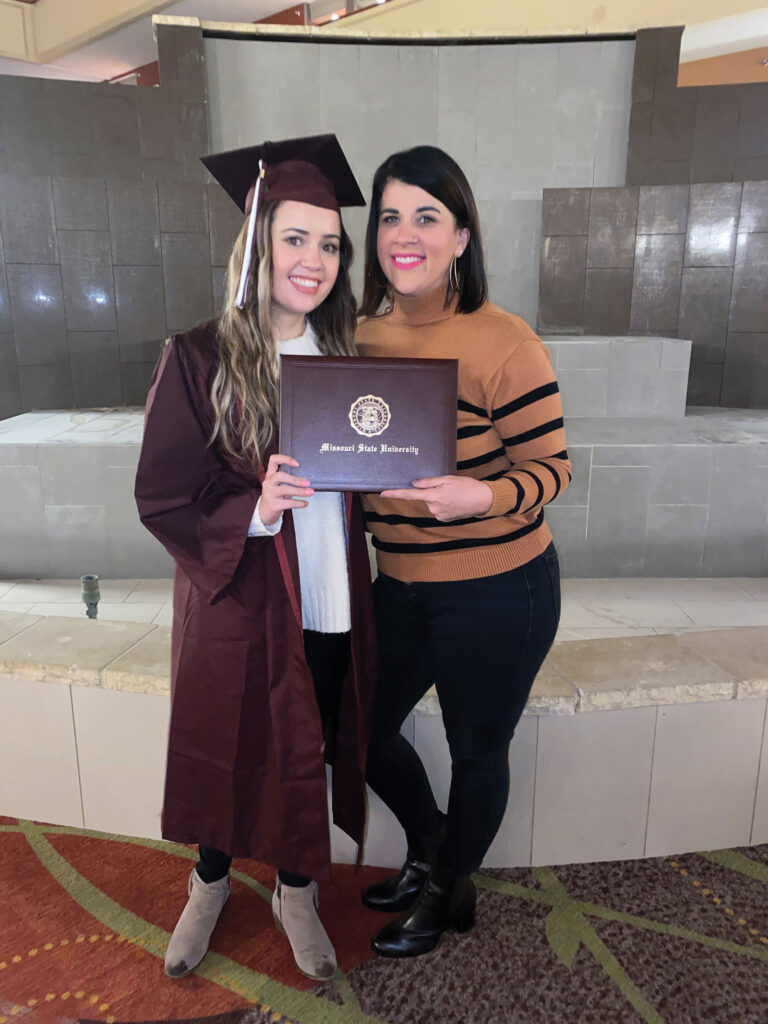 I think my proudest moment in life has been watching my oldest daughter walk across the stage cum laude at Missouri State. She was the first person in our family to graduate from a 4-year university, and I am literally tearing up again just typing that!
I did not take the traditional route in college. I was a young mom facing a world of opportunity but not sure how to get there. I was blessed with great role models, mostly in the form of my mother, Sherry Colwell. That woman would move heaven and Earth for me. I was once told we are all given the same opportunity, and it is all in what you do with it. Everyone's education and path to get there looks different, and no one is better than the next. We are so fortunate to live in a town of opportunity. A 4-year university definitely isn't for everyone! Trade schools, hands on learning experiences, the Columbia Career Center, scholarships and alternative funding, to name a few — it really is a land of opportunity.
Thank you, thank you, thank you to our local educators. You are the real MVPs. I wish there was more I could do to show my appreciation for all of you, but what I do have is this public platform to stand on and say, from the bottom of my heart, thank you.
As always, this magazine is for you, COMO! I would love to hear from you. What should we talk about in upcoming issues? What faces and places do you want to see? My email is always open — Kim@comocompanies.com.