After more than a century and a half of service, big change is on the horizon for Commerce Bank with promotions and growth.
Since 1845, Commerce Bank has prided itself on safe lending practices and compassionate customer service. 
As the country transitioned into The Reconstruction Era following The Civil War, future mayor Francis Reid Long came to Kansas City with $10,000 and founded Commerce Bancshares, eventually renamed Commerce Bank.
When the stock market crashed in 1929, Commerce took some losses but didn't take as big a hit as other banks. When President Franklin D. Roosevelt ordered the banks to close, Commerce President W.T. Kemper personally handed out apples to those waiting in line to collect their accounts. Following World War II, Commerce Bank, again, helped spark business growth, even helping Marion Laboratories Owner Ewing Kauffman buy the Kansas City Royals in 1969; Commerce remains the bank of the ballclub today.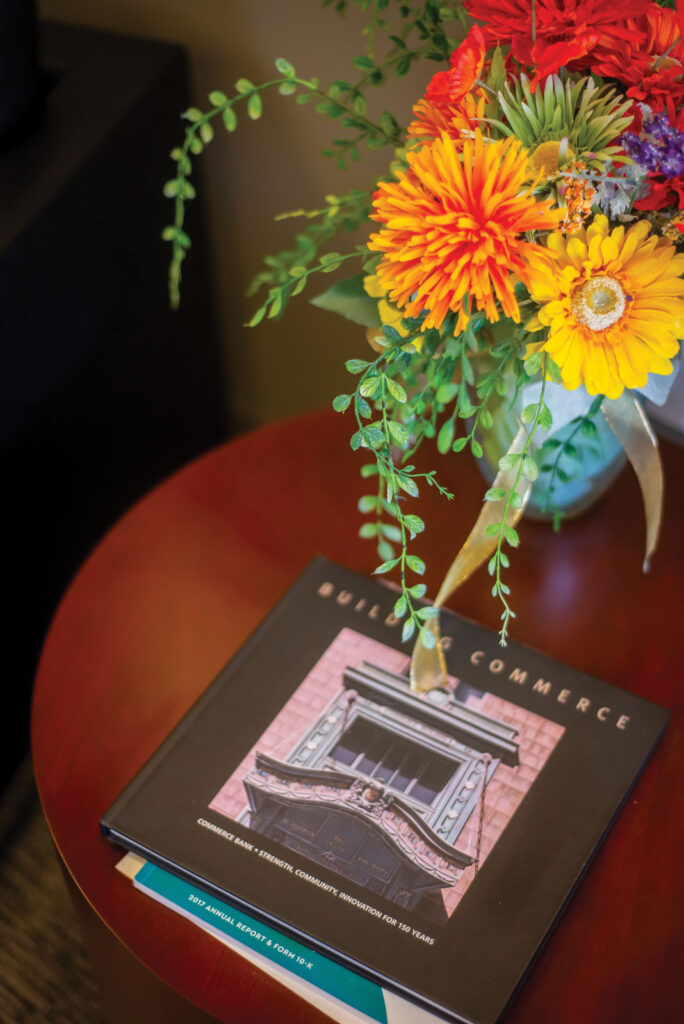 From the 1960s-2000s, Commerce added locations across Missouri, Illinois, Kansas, Colorado, and Oklahoma. When the Great Recession hit in 2008, Commerce avoided risky mortgages and was the third-largest bank in the country to turn down the government bailout. As of March 31, Commerce Bank is the 61st-largest commercial bank in the U.S., according to the Federal Reserve Bank. Commerce Bank ranked 34th on Forbes list of America's Best Banks 2022, ranking for a 13th consecutive year. Additionally, in 2022, Newsweek named Commerce one of America's best banks for customer service for the second consecutive year.
In July, Commerce announced that Steve Sowers, former president and CEO of Commerce Bank's central region, was promoted to senior regional director and CEO of the bank's Missouri Community Markets. Steve promoted Sarah Dubbert to president of Commerce's COMO branch.
"My promotion reflects increased responsibility for overseeing our community banking strategy for a larger territory that includes all of our locations in Missouri outside of St. Louis and Kansas City," Steve said about his new role. "Having a strong leader in Sarah Dubbert, president, Commerce Bank, Columbia, was essential to gaining the capacity to expand my scope."
Steve looks forward to the coming growth of its commercial payment offerings and being of greater service in healthcare.
"Improving the complete patient experience, including the financial component, has become a mission for health systems, hospitals, and practices," Steve said of coming developments at Commerce. "The effort has gained greater currency as patients increasingly demand the convenience and efficiency they experience in their other consumer encounters. Commerce Bank offers cost-effective, easy-to-implement, proven automation solutions in accounts payable, patient financing, receivables management, and electronic payments that can help drive improved patient financial experience. This is an exciting time for the growth and expansion of our commercial payments solutions and services portfolio, including commercial card, merchant, treasury, and several specialty solutions and teams in key industries like healthcare and insurance."
Sarah said the expansion of commercial payment solutions isn't the only exciting development on the horizon.
"We recently announced the launch of Commerce Connections Direct, developed in collaboration with FISPAN, a leading North American fintech company, to offer embedded banking within our business customers' Enterprise Resource Planning (ERP) systems to automate processes, payments and financial information," Sarah said. "We were proud to be one of the early banks providing this solution. Our customers have made significant investment in their ERPs; integrating their banking and payments into those systems and increased automation allows our customers to leverage those investments more comprehensively. Additionally, we continue to stay on top of the volatile and unprecedented economic environment so we can help business owners and households focus on what matters most to them."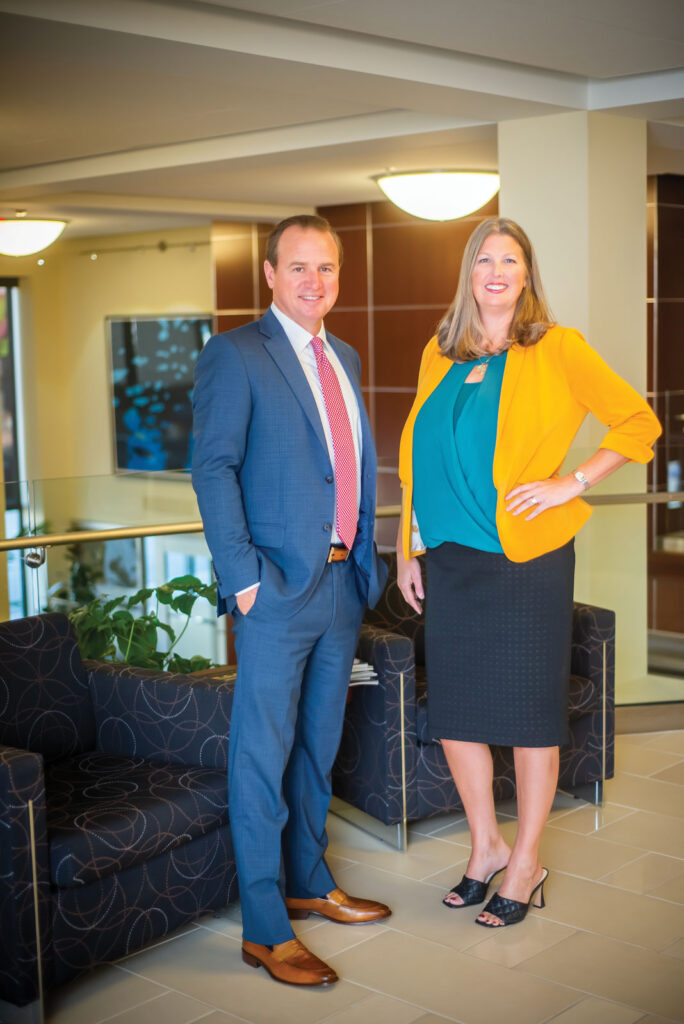 Before her promotion, Sarah was the commercial banking division manager for Commerce's central region, a role which she will continue.
"In addition to leading and managing the Commercial line of business for our larger region, I will also serve on Commerce Bank's Columbia Advisory Board and Commerce Bancshares Foundation, with broader responsibility for community activities in the Columbia market. In this role, I will continue to have opportunities to connect our business with the needs of the community."
Both Sarah and Steve love working at Commerce Bank, as evidenced by their tenure. Sarah has been with the company for 15 years, and Steve for 25.
"Commerce Bank is a great place to work," Steve said. "I've been on the team for more than 25 years and had lots of opportunity to grow. Commerce is intentional in development and career growth which has been evident for both Sarah and me. I am excited about how we support team members with great benefits and flexible schedules so they can focus on what matters most."
---
Commerce Bank
901 E. Broadway
573-886-5200
commercebank.com