Market President — Columbia, Mid America Bank
Job description
My job is to help Mid America Bank strategically expand its presence in this community. My main focus now is continuing to grow our commercial loan portfolio in this market. As we grow in COMO, I will add to our team and help formulate our plan to help and give back to our community.
Professional background
My entire professional career has been spent in banking. Before joining Mid America Bank, I spent more than 10 years working for Central Bank in St. Louis, Lake of the Ozarks, and here in Columbia.
Hometown
Jefferson City, Missouri
Years lived in Columbia
12 total (eight professionally and four as a student at MU) .
Quote you live by
"Great things come from hard work and perseverance. No excuses." — Kobe Bryant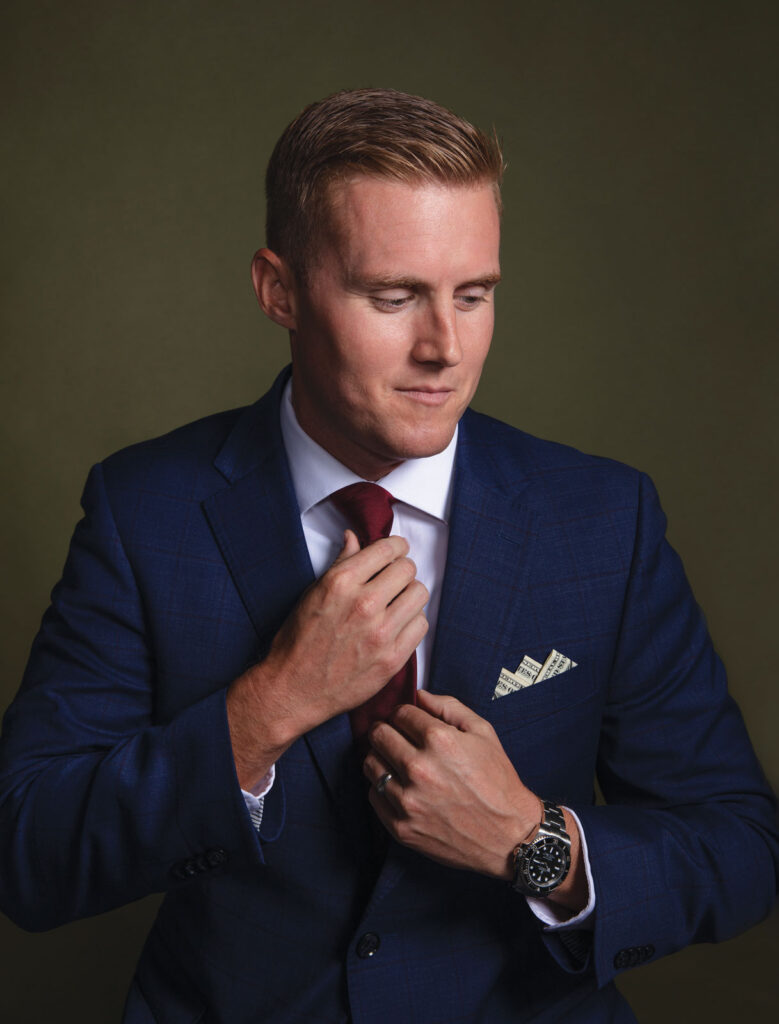 Favorite volunteer/community activity
I enjoy being a part of the Ronald McDonald House Charities of Mid-Missouri. I'm currently an active member on its Board of Directors and serve as the treasurer. What RMHC does to keep families close while their child receives medical care is truly incredible.
Favorite recent project
I'm currently focused on two large projects: Growing and expanding Mid America Bank into the COMO market and helping the Ronald McDonald House with its $12 million capital campaign to construct a new house near the newly located Children's Hospital. Both projects are developing, and I'm excited to be a part of their future!
A COMO businessperson you admire and why
Mike Hentges. Mike left a very successful career in the lawn-and-landscape industry in 2020 to follow his heart and start St. Raymond's Society. SRS is a nonprofit and its mission is: "Partnering with new and expectant mothers to build a thriving future for themselves and their families." With Mike's guidance, SRS continues to grow and have an impact on so many people.
Why you are passionate about your job
I thoroughly enjoy building relationships with each of my clients. I like learning about them and their businesses so I can better assist them with their banking needs. I also enjoy being a sounding board for my clients/prospects and listening to their ideas.
Why you are passionate about your company
Mid America Bank is continuing to grow and expand while still remaining a true locally owned and operated community bank. It's been around for over 100 years, and its primary mission has been, and continues to be, serving the banking needs of the people living in and near the communities they serve. I'm excited to be a part of their mission and to help them grow. 
If you weren't doing this for a living, you would
I would be in the construction/development industry. That is what my dad and grandpa did for a living, and I have always had an interest in it.
What people should know about your profession
There's no such thing as bankers' hours!
The next challenge facing your industry
I see the biggest challenge as finding, attracting, and retaining the workforce going forward. Banking / community banking is not an exciting industry right now. So, we have to find ways to attract the talent that is needed not just to serve the client's needs now, but for years to come. Some fundamental aspects of finance jobs have changed in terms of technology, remote and flexible work environments, and where and how the clients want to do their banking. This has forced banks to reevaluate how they operate going forward.
Your next professional goal
Continue to expand Mid America Bank's presence in COMO, form a good team, and begin opening branches in this community.
Biggest lesson learned in business
Treat people fairly and with respect. Surround yourself with mentors and colleagues that make you a better person.
How you want to impact the Columbia community
I want to continue to give back by being active and volunteering on nonprofit boards that make our community a better place. COMO is an amazing community, and I am happy to be living here and raising a family here!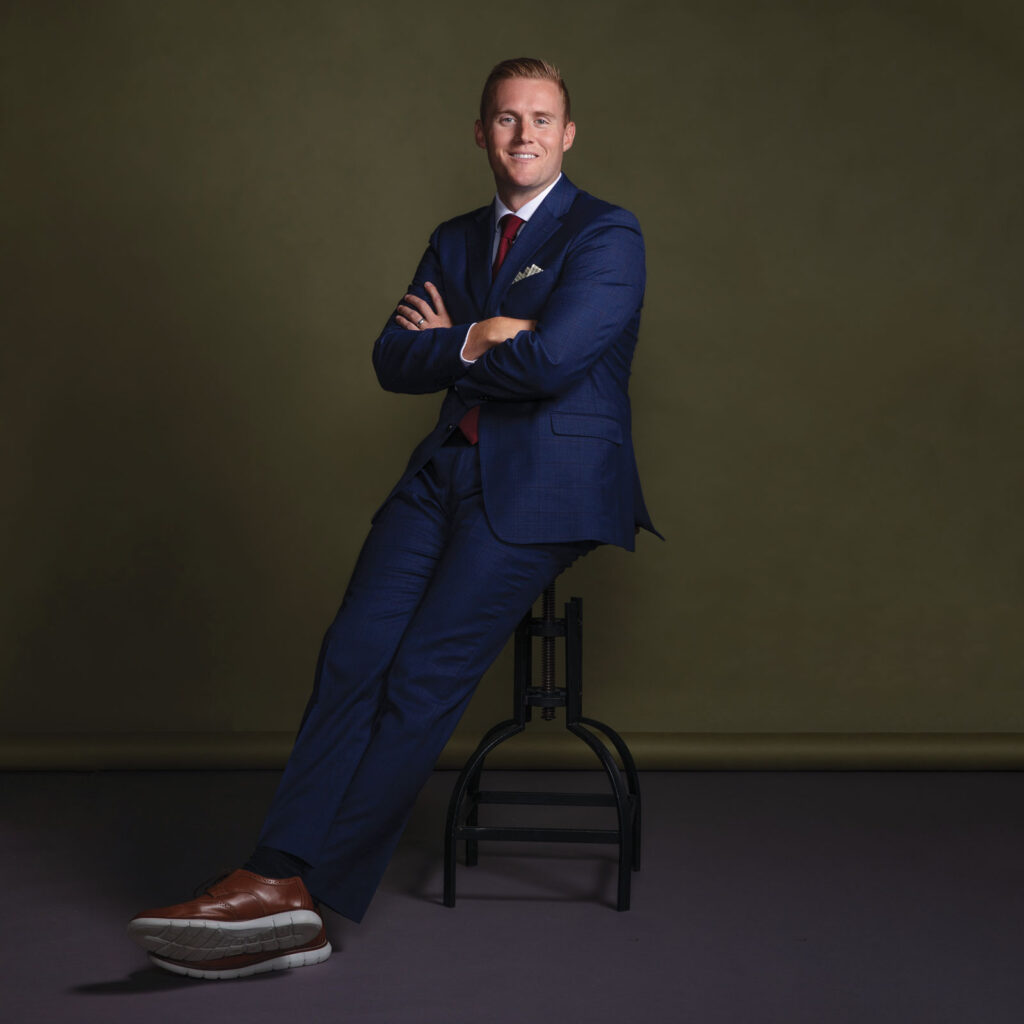 Greatest strength
Integrity.
Greatest weakness
Patience.
Accomplishment you are most proud of
My kids. There is no better feeling than being a parent.
What you do for fun
I enjoy attending MU basketball & football games with family and friends. Both of my boys keep me active, and we spend a lot of time outside at the pool, the lake, or playing golf.
Family
I have a beautiful wife, Rachel, that works at Ellis Fischel Cancer Center. We have two very active boys, Beckham (5) and Tyson (2).
Favorite place in COMO
Faurot Field on gameday or CCMO's golf course.
Most people don't know that
I married my high school sweetheart!