I feel like a year went by in the blink of an eye … but here we are, a whole new year in front of us. Welcome to the year 2023, friends!
The Health and Wellness issue… luckily health and wellness can have multiple meanings. I could have Mexican food for breakfast, lunch, and dinner. And if you know me, you know I love my Busch Light.
If you see me running … call the police because someone is chasing me. I expect Jeremiah Hunter to drop everything and come to my rescue! 
But where I am over-abundantly healthy is within my mental health, my emotional health, my spiritual health. And that, to me, is one of the richest forms of health. When I truly take a moment to stop and sit with my thoughts — I am overwhelmed with gratitude.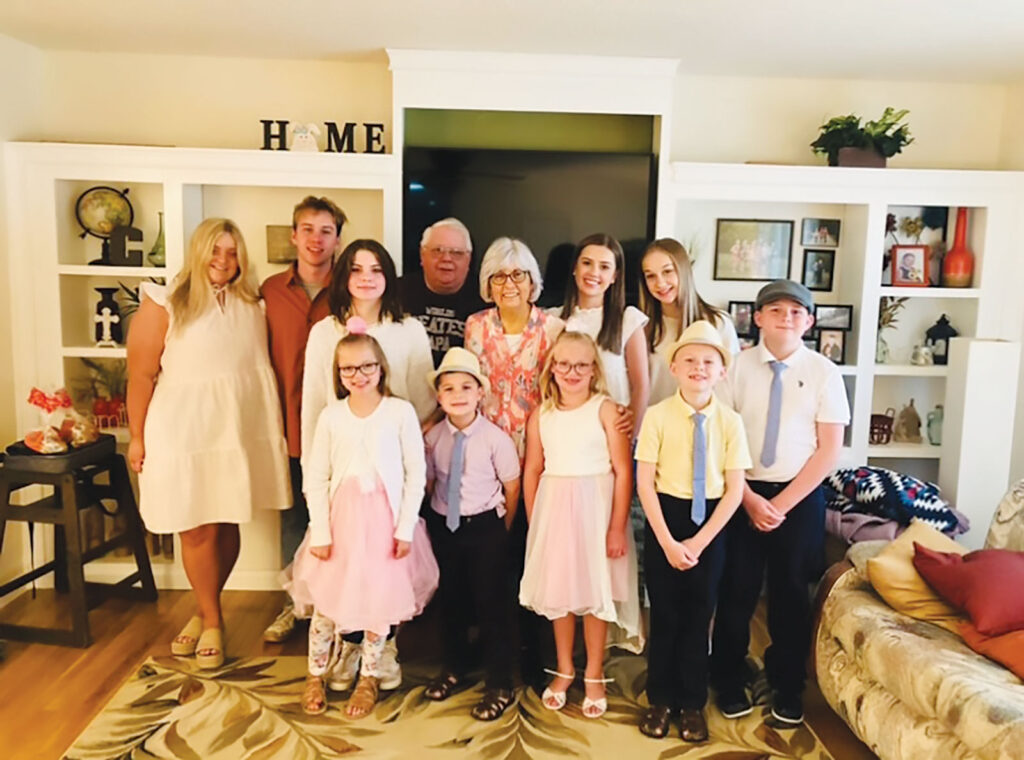 I have been blessed with the most loving and supportive family to ever exist. If I decide tomorrow that I want to build a spaceship and fly to the moon, within minutes my dad would be searching how to build a spaceship and my mom would be sewing up my spaceship outfit. (Is that a thing?!) I have three built-in best friends with my sisters, who would hide the body without asking questions. My three kids, my friends, more nieces and nephews than I can count … I am one lucky lady.
Whichever form of health and wellness you are needing in your life, I would love to support you on that journey. We have a deep Rolodex of connections in our community. From fitness coaches, nutritionists, therapists, and everything in between. If you find yourself needing any sort of support moving into this new year, we would love to help you make those connections.
To find your tribe of people — volunteering is good for the soul, and there are so many organizations needing volunteers. You are welcome to be my guest at a Women's Network luncheon. I invite anyone and everyone to my church on a Sunday morning. I sometimes struggle with how much to share with you guys … I know we all have different views and beliefs, and to me that is great! That is what makes the world go round. If you are feeling lost … pull up a chair and let me tell you 'bout my Jesus. (Queue the song "My Jesus," by Anne Wilson.)
You want to go to the moon? I am sure my mom would sew you up a spaceship outfit, too. I have been so blessed and would love more than anything to return those blessings.
Let's normalize asking for help! It breaks my heart to think of anyone hurting or feeling alone. We have such an amazing, supportive community.
And there are tools and resources for whichever situation you may be facing. Whichever season of life you are in, just know that you are seen, you are loved, and there are people who are here for you! Health and Wellness is not a one size fits most… we will find your perfect fit.
What do you want to see us talk about in upcoming issues? My email is always open — Kim@comocompanies.com.
Sending you the warmest wishes!