Koda's Fit Kitchen
After online orders starting coming in October 2022, Koda's Fit Kitchen began delivering chef-prepared, healthy meals to people's homes, offices, and workplaces.
Owner Dakota Owens says, "In a short period of time we have become known for creating healthy, balanced meals without any sacrifice to flavor. As far as our bestselling entree/fan favorite, the Cheeseburger Bowl has become a staple that our customers order week after week."
Fun fact about Dakota: she is the daughter of Mary and Norton Evans, the founders/owners of the beloved former 63 Diner. Do not go looking for a storefront — Koda's Fit Kitchen is a 10,000-square-foot (about twice the area of a basketball court) commercially licensed and inspected kitchen on the outskirts of Columbia. Customers order online each week, and those orders are then delivered to their homes/offices.
Calling herself a "second-generation" chef, Dakota says, "At 6 years old, I vividly remember working alongside my dad in the kitchen who taught me how to properly season a steak/cook it to perfect temp, and in the dining room alongside my mom seating and counting change back to customers."
Dakota combined her two passions of food and helping others thrive to create Koda's. She adds, "I know firsthand that when we feel good, we do good, and it starts with proper nutrition and nourishing our bodies well."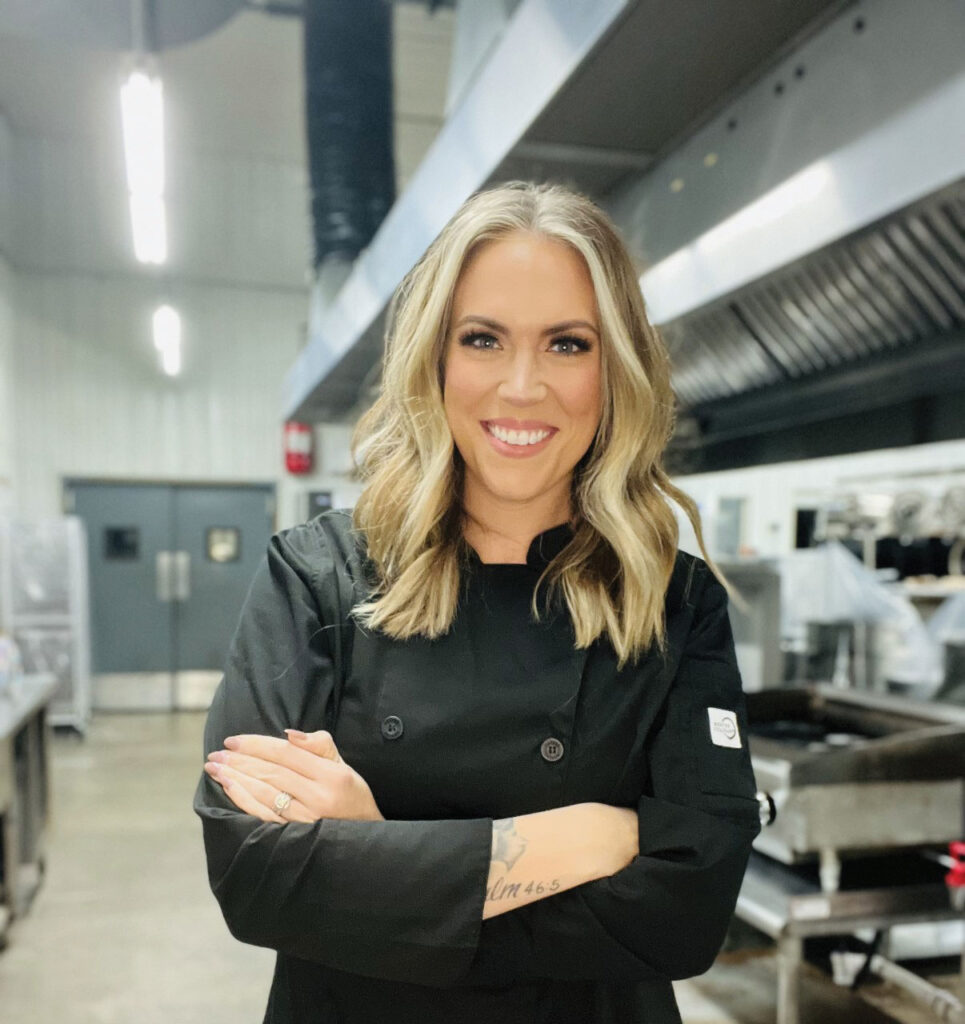 (573) 880-8884
kodasfitkitchen.com
---
BLUSH Boot Camp
Originally started in the Kansas City area, BLUSH Boot Camp is quickly growing and franchising in surrounding states. DC Endeavors LLC, owned by Doug and Chris Newland — a father/son duo who wanted to bring this style of fitness to the area — opened Blush Boot Camp in Columbia during April 2022.
"Empowering women through fitness is our goal. We offer specifically designed 50-minute HIIT sessions, balance meetings, health coaching, and nutrition, with free babysitting (when available) to our members," says Rebecca Patton, general manager.
The gym offers women a regimen of results-driven workouts, free nutritional support, free babysitting, free mindset coaching, and a sense of sisterhood, according to its website.
3709 S Providence Rd
573-239-6228
blushbootcamp.com
---
CycleBar Columbia
Opening the last week of December 2022, CycleBar is happy to announce it is up and running in Columbia. CycleBar is a music-driven, instructor-led, cardio cycling class that delivers a fun but low-impact workout.
Whether you are an indoor cycling pro or entirely new to the experience, CycleBar offers energizing rides tailored to all fitness levels. Between the pumped-up music, the lights, and the motivational instructors, you are sure to leave feeling the serotonin. You are encouraged to leave everything at the door and only focus on yourself for 45 minutes.
With a variety of six different classes — Classic, Performance, Connect, Empower, Xpress, and Foundation — there is something for everyone. As a bonus, at the end of every ride, CycleBar will send you an email with your performance stats and of course, the playlist from the class. Wanting to make the experience as easy as possible for you, CycleBar provides your cycling shoes, towels, and lockers, and your first ride is free.
503 E. Nifong Blvd., Suite J
573-447-6419
cyclebar.com