CEC looks ahead to its 45th season.
Over the past 44 years, the Columbia Entertainment Company has put 305 productions under its belt, comprised of 136 musicals and 169 plays. Now, as CEC prepares to celebrate its 45th anniversary in August 2023, the organization continues to grow and flourish. CEC's basic mission, listed on its website, is to "enrich the community by providing quality live theater experiences to the citizens of mid-Missouri through education and participation."
Enola Riann-White, executive director of CEC, describes the company's goals as centered equally on community and creativity.
"We're a nonprofit community theater here in Columbia," Enola says. "Our aim is to continue and advance theatrical education and access."
CEC achieves this by putting on workshops in all avenues related to theater, from auditions to technical applications to backstage management, so people can learn what it takes to make a show happen. "It's a good, creative outlet for folks who have those skills, and [provides] opportunities to showcase their creativity and their talents."
Enola got involved with CEC as an orchestra member, playing both the saxophone and all woodwind instruments.
"That's how I got my little bug bitten," she says. "Then I joined a committee, and then I joined the board, and then I was appointed executive director in 2020, during the pandemic." Enola describes those first months in her current role as a "joyous, interesting ride."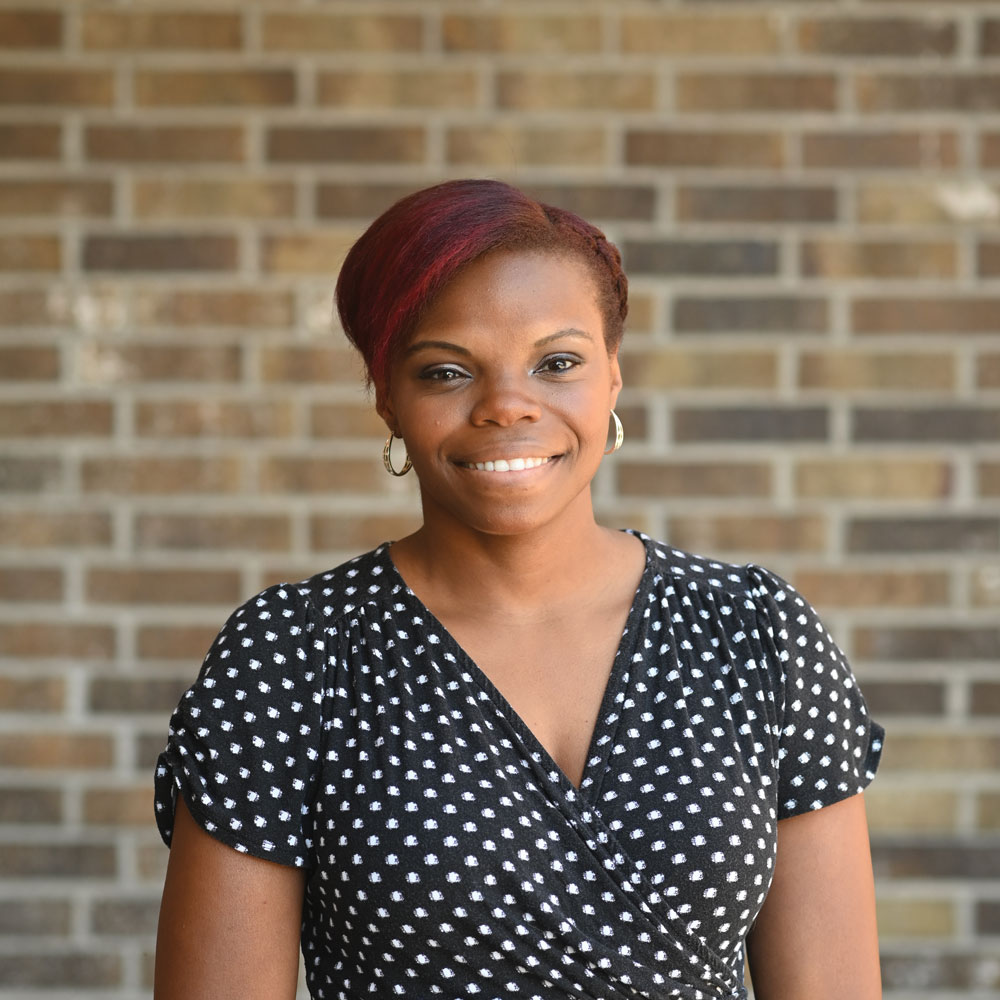 Enola says CEC's people — its actors, stagehands, directors, and set designers — come from the community. Some have a background in theater, and others just have creative instincts that they can use to make magic happen on stage. CEC advertises opportunities on social media, but its most tried and true way of bringing people into the company is by word of mouth.
Enola says that creating a theater family within CEC presents opportunities "for people to come and audition, for people to come and direct, for people to build the sets, for people to play in the orchestra, for people to come and see the shows. Word of mouth is our best asset in terms of getting our name out there and letting people know what's going on with the CEC."
In addition to her executive director duties, Enola refers to her full-time, "Bruce Wayne job," channeling Batman. She divides her focus among operational management, fundraising, marketing, making sure CEC remains visible, keeping the community up to speed on what projects it is working on, and making sure people know how to get involved. She also makes it a priority to find different avenues for advancing CEC's mission.
"You really see that come together in a space like a theater space," Enola says. "Because you do have to have the folks who are more creative-minded on the costume side, and the folks who are more kind of business-oriented in the front of house, and the people who have the musical talent in musicals, in the orchestra and dancing, and the scenic building, and all of that. Being in such an arts-centric town, like Columbia, just makes it that much better for the CEC."
At present, CEC produces five to six shows a year, choosing subject matter carefully. CEC has a play selection committee that reviews the choices, and that committee considers a number of factors, including popular shows requested by patrons, actors, and volunteers, as well as what's already on stage in the surrounding areas.
In addition, CEC is actively committed to producing at least one August Wilson play in as many seasons as possible. Wilson, a renowned African American playwright, created the American Century Cycle, a series of 10 plays that document different experiences within the Black community in the 20th century.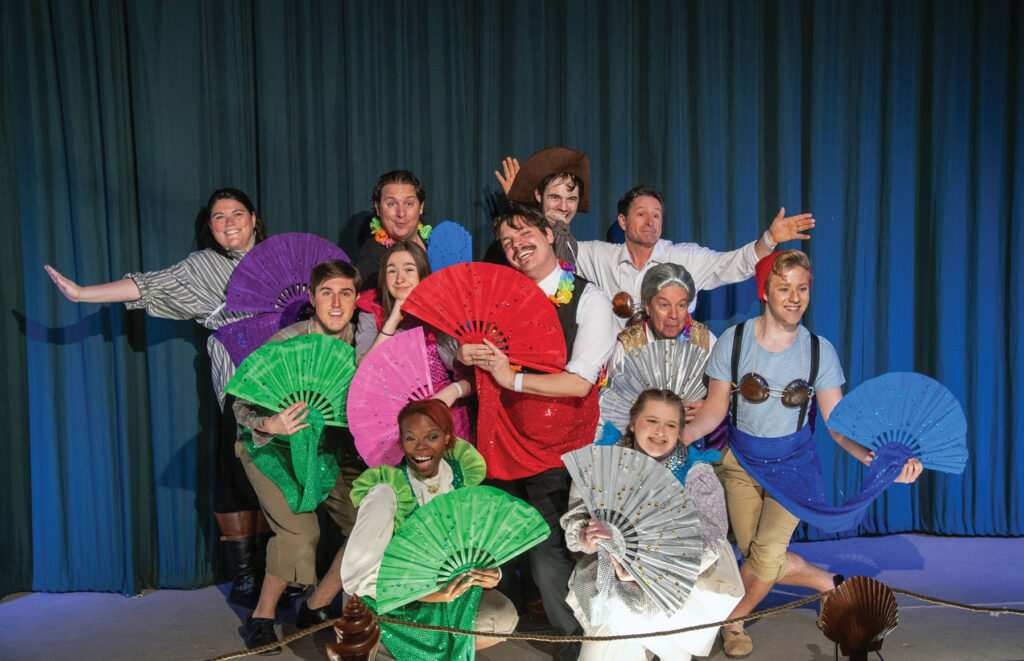 "It documents different experiences that the Black community has," Enola explains, "because there's been a problem in the theater setting where people of color, their voices aren't always seen and heard on stage, so we wanted to make sure we were serving that community and making sure that all kinds of different representations are on our stage – not only physical representation, but also making sure there's representation in terms of the kinds of stories we're telling."
Enola says CEC has just chosen its shows for the 45th season, but she's keeping the details under wraps; CEC will announce the calendar at a reveal party on March 18. Rounding out its 44th season, CEC is preparing to open The Addams Family, which will run for three weekends, from February 16 through March 5.
CEC remains focused on providing a creative outlet and a refuge to people in the area.
"Our goal is to be the community theater, for the community, by the community," Enola says. "So it's really being a safe space for as many individuals as we possibly can: that's what we want to be. We want to have a lot of fun, put on some good shows, and continue to uphold and advance arts in this area."
---
Columbia Entertainment Company
1800 Nelwood Drive
573-474-3699
cectheatre.org
reservations@cectheatre.org