Thompson Center for Autism and Neurodevelopment gets a new name and awaits a new, bigger home.
A new $55 million, 74,000-square-foot facility will be home to the University of Missouri's Thompson Center for Autism and Neurodevelopment by the end of 2025. Until that time, the center will continue to provide patient services and research opportunities for clinicians at dual buildings on Keene Street and Portland Avenue.
The building project and name change — adding the "Neurodevelopment" designation — were approved by the University of Missouri Board of Curators in February.
Renovations to the facility at 200 N. Keene St. were completed in January to help the center expand at its current footprint while the new building will be constructed adjacent to the MU Health Care facility off South Providence. The exact location has not yet been finalized, says Emily Fry Morrison, strategic communications consultant for the Thompson Center for Autism and Neurodevelopment. A ribbon-cutting event heralded the Keene Street building renovation in January. Renovation work began there in May 2022.
Meanwhile, the new facility in south Columbia is expected to be ready to occupy in December 2025.
Thompson Center executive director Dr. Stephen Sheinkopf lauded the curators' action in approving the project and the name change. He said in a news release that the name change emphasizes that the center not only serves individuals with a formal diagnosis of autism, "but also neurodiversity in general in helping support people, adults and children, who have challenges in broad areas of development."
Currently, the center serves roughly 14,000 patients each year, guided by its mission to "improve the lives of individuals and families impacted by autism spectrum disorder and neurodevelopmental disorders." The Thompson Center opened in 2005.
The new $55 million building will expand the scope of the center's work and services, he said, which focus on three "pillars" of activities: Clinical service for patients and families, training the next generation of clinicians and clinical scientists, and pursuing research to help identify causes, treatments and supports for people with differences in neurodevelopment.
State funding accounts for half — $27.5 million — of the project, with the balance coming from gifts ($15 million) and university funds ($12.5 million). Stephen said that fostering collaboration of service in the center's work is a primary aim of the new building.
The new building will house all the center's operations under one roof.
"The Thompson Center currently occupies two buildings right next to each other, which can be confusing for patients and families coming for an appointment and can be a barrier to natural collaboration amongst all our divisions," Emily said in an email. January's ribbon-cutting celebrated additional clinical space for therapy services, which she said is "critical for meeting the current space needs — but will still not be enough as we continue to recruit new providers and increase our patient capacity."
She emphasized that the new building will be located in south Columbia. One news outlet has incorrectly reported that the new building is being constructed on Portland Street near the Thompson Center's current location, Emily added.
"To clarify, that construction project is for Compass Health and is not affiliated with the Thompson Center," she explained.
A news release from curators stated that the new facility will expand access to appointments with additional clinic space to accommodate more clinicians, development of new types of spaces for observation to enhance research opportunities and provide integrated training space in the facility that will serve both internal providers and others involved in the specialties that serve individuals, families, and communities.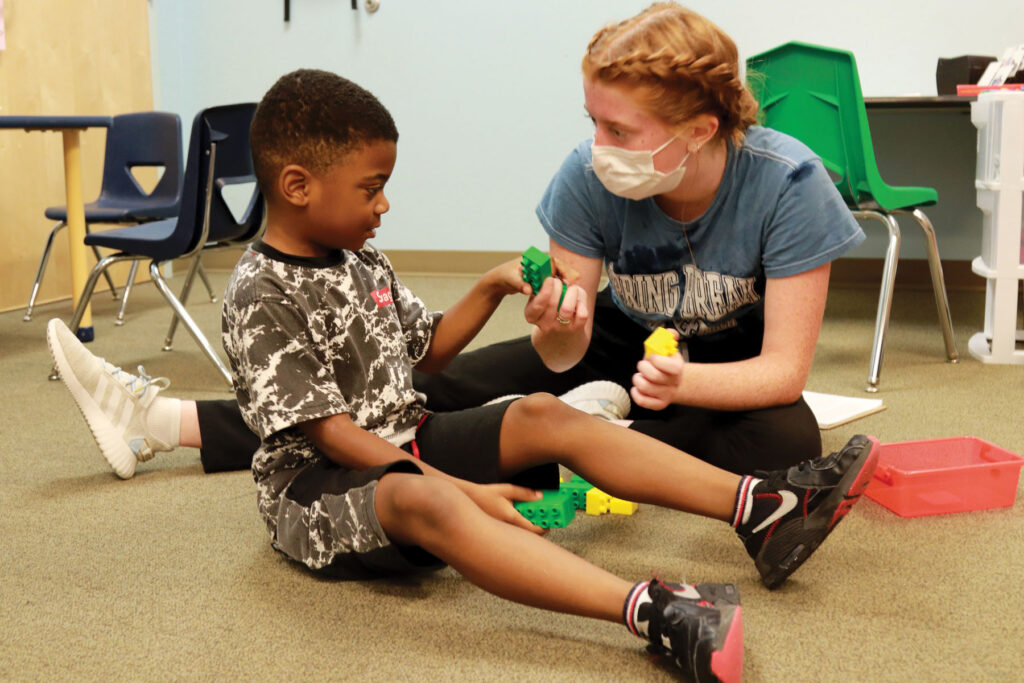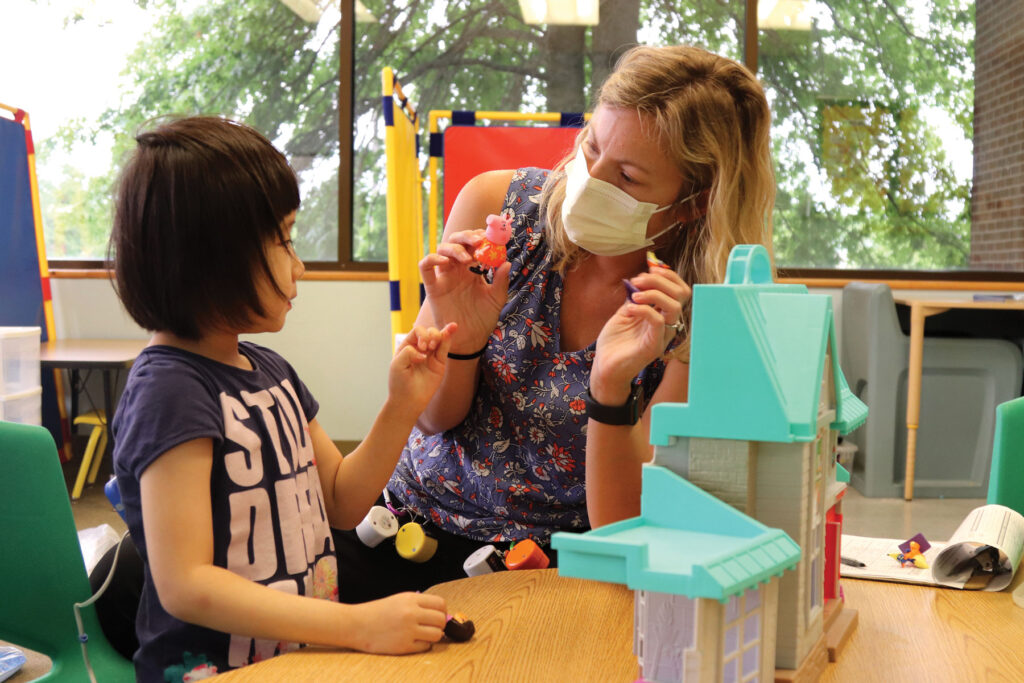 The renovated space at the Keene Street building features expanded therapy space, classrooms for social skills learning for ages 4 through 12, and a severe behavior clinic. The severe behavior clinic accommodates patients who engage in stimming — repetitive motions that can cause injury, such as kicking or head-banging. The room has padded walls and a television behind plexiglass to provide patients with comfort.
Other classrooms and programs include toilet training, life skills groups, and more.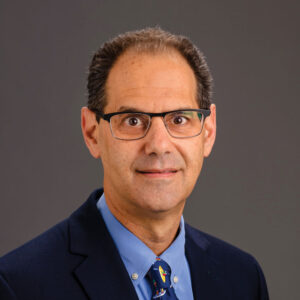 "We are serving families but serving the community as well," Stephen said.
In support of the expansion, Richard Barohn, executive vice chancellor for health affairs at MU, announced that a new developmental and behavior pediatrics fellowship program will help train postgraduate students in the MU School of Medicine on working with people with autism.
The primary objective of the Thompson Center is to assist families from the point of first contact, by providing them with access to services in the community, along with routine follow-up care over time.
The new facility for the Thompson Center was among a round of five new projects that the curators approved in February that will create more than 225,000-square-feet of research space. The projects focus on agriculture, health sciences and clinical spaces for autism treatment.
"The new and expanded facilities will benefit every Missouri citizen as researchers will have better facilities to search for solutions to the challenges facing agriculture and human health," curators said in a news release.
Three of those projects are focused on swine research and developing swine "models" that assist researchers in their work on disease prevention and organ and tissue transplants.
"These state-of-the-art facilities will complement the research that our renowned faculty conduct every day at our universities," said Robin Wenneker, UM Board of Curators vice chair. "Investments in infrastructure projects like these will build on the strong foundations of agriculture and health expertise as we continue to move our universities forward."
---
2005
With a generous gift from William and Nancy Thompson, the Thompson Center at the University of Missouri was started in 2005 off Keene Street.
2016
The center acquires an additional building in the medical corridor off Keene Street.'
2018
The center opens the Thompson Center Research & Training Facility.
2022
The center's name is changed to the Thompson Center for Autism and Neurodevelopment.
January 2023
Work is completed to renovate the center's building on Keene Street, providing more clinical space.
February 9, 2023
The UM Board of Curators approves a proposal to build a $55 million, roughly 74,000-square-foot facility to house all the center's operations.
---
THOMPSON CENTER FOR AUTISM & NEURODEVELOPMENT
205 Portland Street
573-882-9405
thompsonfoundation.org