Executive Officer for Home Builders Association of Columbia and Branch Manager for Guaranteed Rate
Job description:
My responsibility is two-fold.  
Bridging the gap between consumers who are interested in purchasing homes and the builders. I act as a liaison and facilitator, ensuring a smooth and seamless home buying process for both parties.
I am also responsible for overseeing the operations and strategic initiatives of the Home Builders Association of Columbia. I work closely with the board of directors and members to advocate for the interests of home builders, promote industry growth, and provide valuable resources and support to association members.
Professional background:
With nearly a decade of experience as a business owner and marketing professional, I have cultivated a diverse skill set and understanding of the marketing and business industries. As owner of a marketing company in Houston, Texas, I gained invaluable hands-on experience in developing and implementing successful marketing strategies for a wide range of clients. This experience honed my ability to identify target audiences, craft compelling messaging, and execute effective marketing campaigns. My role as a marketing manager at Hubbell in the civil construction sector, Centralia, further solidified my expertise in the construction industry.
Hometown:
The small town of Lowry City, Mo., where I was raised on a cattle farm. Growing up, I had two great passions: music and animals. Whether it was playing the piano or exploring the outdoors, my childhood was filled with joyful music and unforgettable encounters with nature. 
Years lived in Columbia:
Over seven years now. My, how time flies!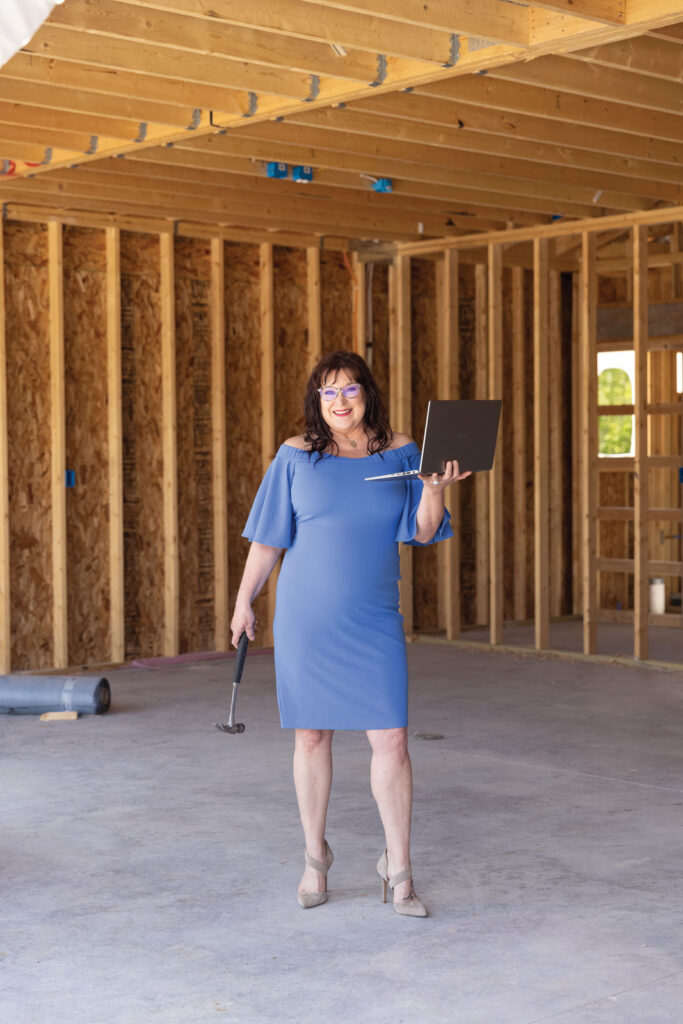 Quote you live by:
"It was then I carried you," from the beloved poem "Footprints in the Sand" resonates deeply with me as a guiding principle in my life. 
Favorite volunteer/community activity:
I love volunteering in the community, and I am actively involved in Big Brothers Big Sisters. I greatly enjoy spending time with my little sister, Londynn. Londynn makes a positive impact on my life with every interaction.
Favorite recent project:
I have recently been involved in organizing and managing two meaningful projects: the Spring Home Show and the Parade of Homes. These events showcased the finest homes and provided an opportunity for builders, consumers, and industry professionals to come together, exchange ideas, and explore the latest trends in home construction and design. Being part of these projects allowed me to contribute to the growth and success of the home building industry while connecting builders and consumers in a meaningful way. 
A Columbia business person you admire and why:
I admire Vicky Shy, a Columbia businessperson who has been a member of the community her entire adult life. She is strong, savvy, and smart, and I am always inspired by her passion and fearlessness in taking on any challenge. Recently Vicky said, "The busier you are, the more you can do." I am also proud to call her my aunt. 
Why you are passionate about your job:
I am passionate about helping consumers understand the home-buying process and best options available to them, and connecting them with the premiere contractors in our area.
Why you are passionate about your company:
I strongly believe that by helping contractors with education and promoting best building practices, I can ensure consumers have a quality and positive experience in the construction industry. I am also passionate about educating consumers in finding the best contractors for remodeling and new homes, as well as guiding them through the entire real estate process. I believe that knowledge is a powerful tool, and by providing valuable information and guidance, I can help consumers make informed decisions and ensure a positive and successful experience.  
If you weren't doing this for a living, you would:
Travel! A lot!
What people should know about your profession:
The Home Builders Association of Columbia ensures all its members are professional, sign a code of ethics for sound business practices, and are licensed and insured. The Association also encourages continuing education, and members regularly work with each other when completing a project creating a strong business relationship. This helps ensure homeowners get quality and excellent service.  
The next challenge facing your industry:
Addressing the issue of affordable home ownership and working towards finding innovative solutions and opportunities to make homeownership more accessible to a wider range of individuals and families. 
Your next professional goal:
Making the Home Builders Association of Columbia a household name!
Biggest lesson learned in business:
Never give up. Never. 
How you want to impact the Columbia community:
I am committed to making a positive impact on our local community by actively assisting our local government in navigating green building initiatives with a focus on affordable housing. By promoting sustainable and environmentally friendly construction practices, we can contribute to a healthier and more sustainable future. Additionally, I aim to arm consumers with the strongest home buying strategies, providing them with the knowledge and resources needed to make informed decisions and secure their dream homes while ensuring affordability and long-term value. Together, these efforts can lead to a more resilient and thriving community. 
Greatest strength:
I am best known for my ability to create growth and collaboration through strong leadership. 
Greatest weakness:
Finding balance in life has always been a challenge.
Family:
I have a 24 year-old son. He is currently operating heavy equipment in the agricultural industry in Nebraska.  
Favorite place in Columbia:
Dinner at Flyover and a show at Missouri Symphony. Hiking our amazing area trails. Yoga at Sumits. Networking at ACA Business Club. 
Accomplishment you are most proud of:
I am most proud of my son, Derek. He is one of the kindest, most intelligent humans I have ever known. 
Most people don't know that you: 
…have a fully house-broken, cage-free, Mini Rex Rabbit named Dixie that runs my house!