Every True Tiger helps student-athletes navigate the 'wild, wild west' of a new era for college athletics.
FOR JUST FIFTY BUCKS, Mizzou All-American "Thiccer Kicker" Harrison Mevis will autograph something for you. Considering that his celebrity went to another level — see: Southeastern Conference record-setting, 61-yard game-winning field goal against K-State on September 16 — the senior's monetary stock might also rise if he continues to produce ESPN-worthy highlights.
Starting at $15 and depending on your need, Mevis will make a social media post for you. He's also open to providing a "shout out" video or even a personal appearance at your event. The prices of those features start at $100.
How about an autograph (starting at $150) or an appearance (starting at $1,000) from Tiger quarterback Brady Cook? An autograph ($50 starting price) or social media post ($37) from U.S. Olympian and two-time NCAA champion/Academic All-American Mizzou wrestler Keegan O'Toole? MU women's soccer forward Kylee Simmons, who has 48,000 followers on TikTok, will post on social media for you, appear, or autograph something for you, with prices for those services starting at $186, $294, and $748, respectively.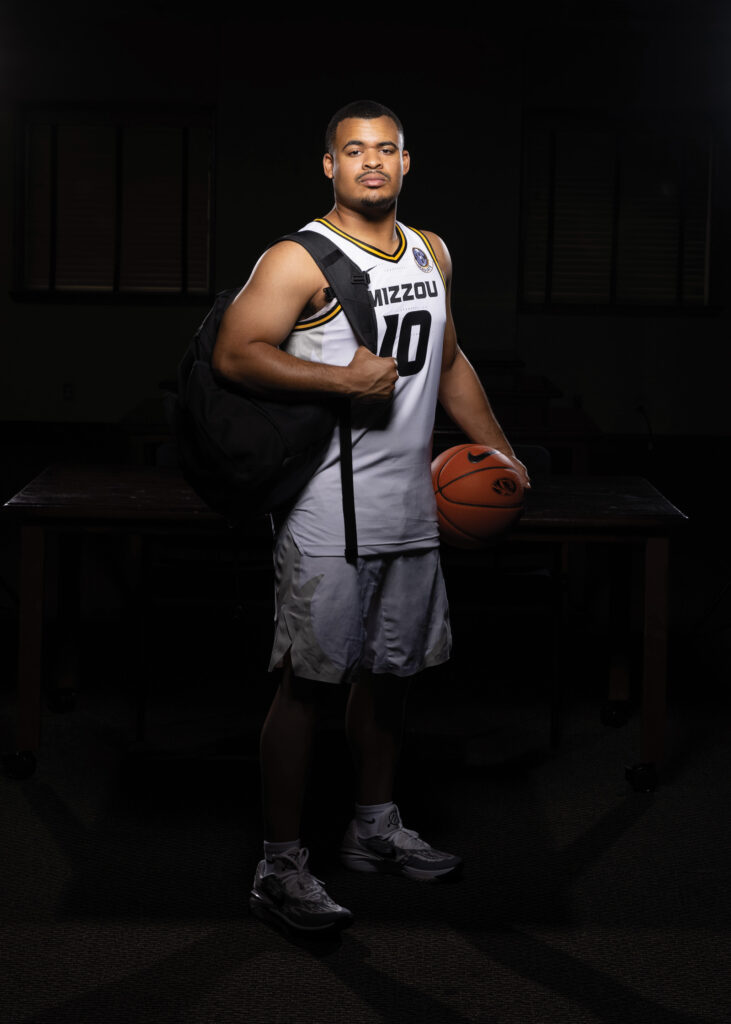 Simply put, student-athletes may now earn compensation for their name, image, and likeness (NIL). Businesses and individuals interested in availing themselves of an athlete's NIL can find a listing of participating Mizzou athletes at opendorse.com/missouri-tigers.
"Any athlete can do NIL deals," says Nick Garner, executive director of Every True Tiger (ETT), the NIL marketing agency that executes marketing campaigns on behalf of Mizzou Athletics and helps connect Mizzou student-athletes with sponsors, products, and brands. When NIL money changes hands, the athlete's college or university is not involved in the transaction. Garner says that "at least a couple hundred MU athletes" are capitalizing on NIL opportunities.
A new era for student-athletes
What is the ceiling for NIL deals? How high can they go? Louisiana State University gymnast Olivia Dunne has her own clothing line, multiple appearances in television commercials, a photo gallery in the Sports Illustrated swimsuit edition, and some 14 million social media followers. Her annual earnings exceed $3 million.
University of Iowa women's hoops star Caitlin Clark, who played her way into the hearts and college basketball fans this past March, recently inked a deal with State Farm Insurance — already appearing in a promotion with "Jake from State Farm." Her NIL deals also include Nike, Bose, Buick, and as many as a dozen other brands or products. Her NIL net worth, per The Sporting News, ranges from $1 million to possibly $6 million.
Garner, who introduced the Columbia Chamber of Commerce to ETT and NIL at a membership breakfast on September 27, is quick to point out the rarity of Dunne's eye-popping, seven-figure financial success.
"The headlines really are what get all the notoriety," he adds, "when people read about certain athletes across the country getting some astronomical amount of money. That does happen, but only in very rare circumstances." (The Associated Press reported that NCAA Division I athletes earned an average of $3,711 in the first year of NIL.)
For Garner, NIL is about "an opportunity for student-athletes to create a better opportunity for themselves" by being compensated.
It's still illegal for colleges to directly pay or compensate players beyond traditional athletic scholarships, and athletes must disclose their NIL deals to their college or university's athletic department, a process that ETT helps facilitate. Most states with NIL laws — including Missouri — stipulate that NIL deals are closed records, meaning they are only reported publicly if the athlete or the company makes it public knowledge.
'It's a game-changer'
The ability for an intercollegiate athlete to monetize his or her name, image, and likeness has only been legal since 2021. Prior to that, such financial transactions were forbidden and swiftly penalized with steep ramifications for athletes, their schools, and their athletic programs. Any whisper of such financial arrangements was met with panicked gasps, raised eyebrows, and almost certain NCAA retribution in lost scholarships, postseason bans, and sundry other penalties that could and did substantially alter an athletic program for years or decades to come.
But NIL has changed the landscape of college sports, recruiting and, if the Missouri General Assembly has any say, it has or will soon alter the balance of power in competition with the likes of Alabama, Georgia, Ohio State, Notre Dame, and the University of Southern California (USC) for wins and cream-of-the-crop athletes — especially in-state athletes who are being wooed by another Power Five conference athletic program.
"It's a game-changer," says Senate Majority Leader Caleb Rowden, R-Columbia. "I think you're going to see it level the playing field a little bit," noting that the Alabamas and Georgias "can get any player they want" based solely on the trophies and reputation those schools have accumulated.
MU can continue to show potential recruits "we provide a great college experience," he adds, "but we are also willing to help you get the dollars in the door."
Putting it lightly, Rowden notes, "It's an interesting time and a time of transition."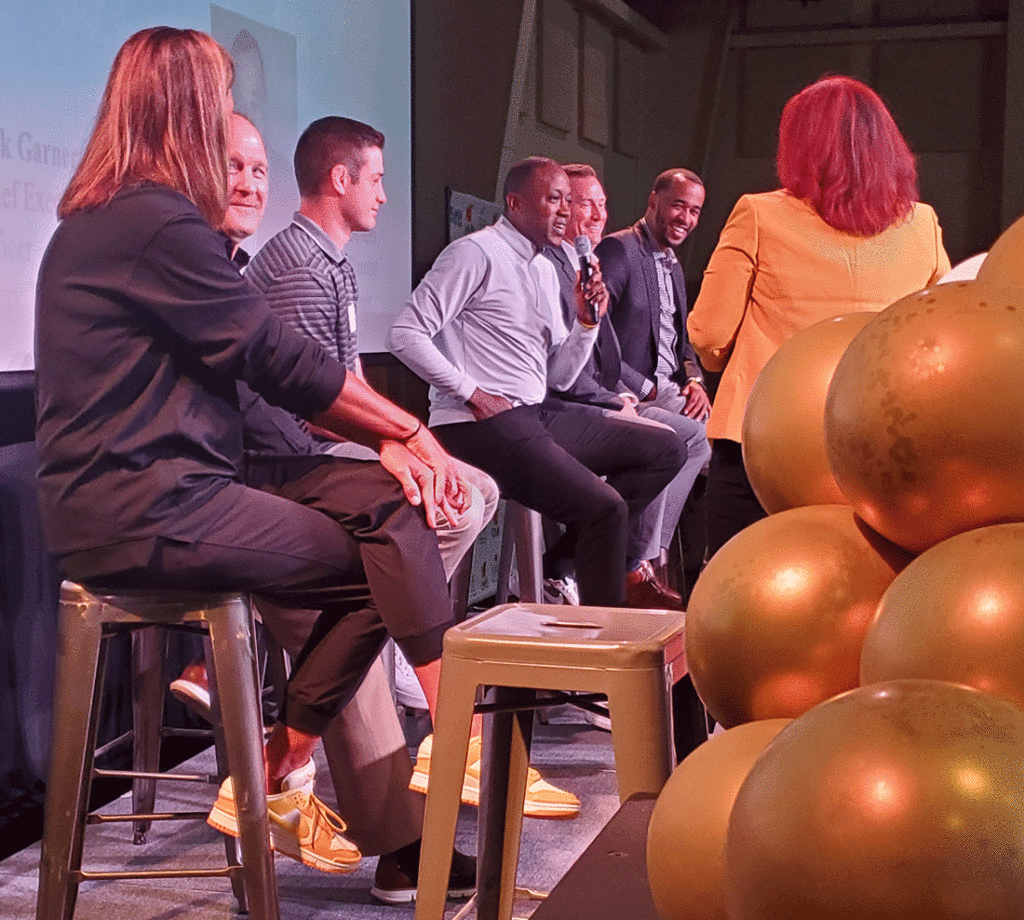 The 'Prime' Effect
Combining the NIL opportunities with the transfer portal in college athletics where athletes can move from school to school without having to sit out a year before playing has already created a near-seismic shift of athletic program power. As of late-September, there is no better case in point than the University of Colorado, which hired NFL Hall-of-Famer and former collegiate football star "Neon" Deion "Primetime" Sanders as its head coach, one season after he turned around the football program at Jackson State.
With a robust NIL collective in place at Colorado and thanks to 50-some athletes coming with him via the transfer portal, Coach Prime fielded an electrifying team that went from a one-win season last fall to a Top 20 ranking by this season's third week.
Though the Colorado Buffaloes got thoroughly clobbered by Oregon State in Week 4 then gave USC a scare a week later, the Sanders Tsunami served notice that college sports have entered a new era.
In some ways, NIL 2.0 has already arrived in Missouri, thanks to a bill signed in August by Gov. Mike Parson. Missouri, which was among the first states in the country to adopt NIL legislation in 2021, expanded NIL to high school athletes who sign letters of intent to attend an in-state college or university. There are other restrictions, of course, but what's most notable is that a high school athlete may now earn NIL compensation without losing college athletics eligibility.
Mizzou's NIL marketing agency — Every True Tiger Brands, LLC — is a for-profit clearinghouse of sorts that connects corporate or private sponsors with the student-athletes. It's a space Garner is uniquely familiar with, as he previously worked to help establish Learfield's NIL strategies for 180 universities around the country.
ETT's agency fee is generally 15 percent of student-athlete NIL deals, which Garner stresses are not "pay-for-play" arrangements, but rather a value arrangement with the athlete providing a scope of work for a business or brand.
"What is the value of a Mizzou athlete to a local business?" he asked the Chamber breakfast gathering.
There's certainly value for the student-athletes, said O'Toole, who was among a contingent of Mizzou athletic department representatives at that event. O'Toole noted that one wrestling team member is a walk-on, meaning he receives no scholarship assistance. An NIL deal helped that wrestler pay his rent.
"You really can make a big impact on athletes' lives," he told the crowd. "We truly are super lucky."
Mizzou women's head basketball coach Robin Pingeton said there are three players in the SEC making seven-figure incomes and NIL assures another team that its players will all make at least $50,000 a year. She listed small businesses, large businesses, nail and hair salons, automobile dealers, and grocery stores as potential good NIL connections with athletes.
"Nothing's too big; nothing's too small," Pingeton added. "There are a lot of ways you can go about building those relationships."
Garner said the relationship aspect of NIL is the essence of the new marketing opportunities.
"We want what's best for the student-athlete," Garner explains. "We also want the right fit for the student-athlete."
Every True Tiger helps create marketing campaigns on behalf of Mizzou Athletics, using Mizzou athletes, but also focuses on educating the student-athlete on the benefits of NIL, on subjects ranging from understanding taxes and financial management to personal brand development and marketing.
In fact, the state's NIL law requires financial literacy workshops and other structured programs for athletes and their schools to meet ongoing NIL eligibility.
"NIL is in its infancy," Garner adds. "We're still in the early phases."
Protecting the athletes
Rowden says he's confident that Missouri's NIL law and the processes set up for collectives, marketing agencies, and athletic departments protect student-athletes from exploitation.
"It certainly is a flash point in college athletics," he says. "I think it's going to be a net positive, but you're going to have some growing pains along the way."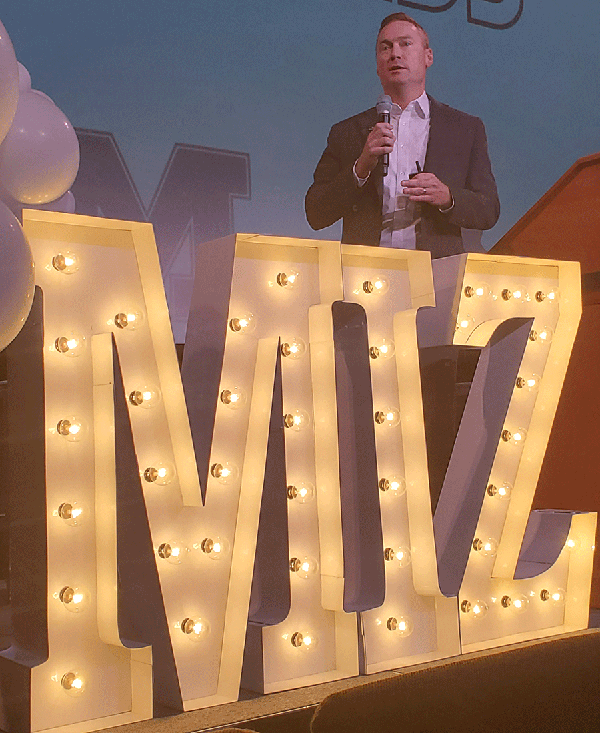 Garner believes that as the public better understands NIL — what it is and what it is not — the issue of what's best and what's most fair for student-athletes will be clearer to the public. And that means not letting the conversation get sidetracked by the rare seven-figure deals.
"NIL is creating opportunities," he explains. "There are many students who maybe don't even have an opportunity to go home over the holidays" because they can't afford to. "With NIL, maybe now they have money to go home or to put gas in their car; maybe a little more comfortable living."
Also consider the athletes outside of the higher-profile sports of football and basketball.
"Most of these athletes are not on full-ride scholarships," Garner adds, noting that NIL earnings can offset the cost of books and "a lot of things people take for granted."
Long past due
No doubt there's money to make via NIL, which at its heart addresses the question of fairness. NIL's most vocal proponents — many of them former college athletes — say that college athletic programs and college athletics as an industry has earned billions of dollars on television contracts, corporate sponsorships, bowl game proceeds, and myriad other revenue streams.
That revenue includes the sale of jerseys and merchandise featuring the name, image, and likeness of their athletes — the ones producing the product that generates bidding wars among broadcast outlets and corporate sponsors.
"This is long past due," says Brandon Lee, former Mizzou football player and now the assistant athletic director overseeing the university's NIL matters. "We're still ironing out all the wrinkles. But I'm happy that student-athletes are finally able to take part in a program that provides a fair platform for all students."
One downside of NIL is reckoning with the past and the harsh penalties the NCAA has meted out over the years against athletes and athletic programs that ran afoul of financial dealings that are now legal. The shining star for that reckoning is Reggie Bush, former USC running back, who won the Heisman Trophy in 2005 but relinquished the coveted award in 2010 following a years-long NCAA investigation that determined Bush was ineligible as of 2004 for receiving hundreds of thousands of dollars and a vehicle. (His family also lived rent-free in an apartment provided by a major USC booster.) The NCAA also levied harsh penalties on USC. Fast-forward to September 2023: Bush wants his Heisman Trophy back, and he's suing the NCAA for defamation.
(Incidentally, current USC and reigning Heisman Trophy-winning quarterback Caleb Williams signed a massive NIL deal this past April with Neutrogena.)
There's a saying among college sports fans and commentators that, for many reasons, there's one thing worse than politics or religion to bring up at a family holiday meal: The NCAA. Individual states — at least 30 and counting at this point — had to enact NIL legislation because when the NCAA ruled in July 2021 that student-athletes were now permitted to receive NIL compensation, that decision did not come with rules and regulations.
Meanwhile, Congress has somewhat reluctantly waded into the NIL picture with rumblings that the feds may act, because the NCAA appears no closer to providing uniform, consistent guidance.
"The fact that they failed to do this is not very surprising," says Rowden. "We knew it was going to be kind of the wild, wild west at the beginning when you don't have consistent guidance from the NCAA — which we still don't have."
---
Read our NIL Q&A with Assistant Athletic Director Brandon Lee, a former Mizzou athlete who oversees NIL for MU.
---
Interested in learning more or marketing via NIL?
Every True Tiger
2011 Chapel Plaza Ct Ste 1 
Nick Garner, CEO
Laurence Bowers 
Director of Marketing and Content