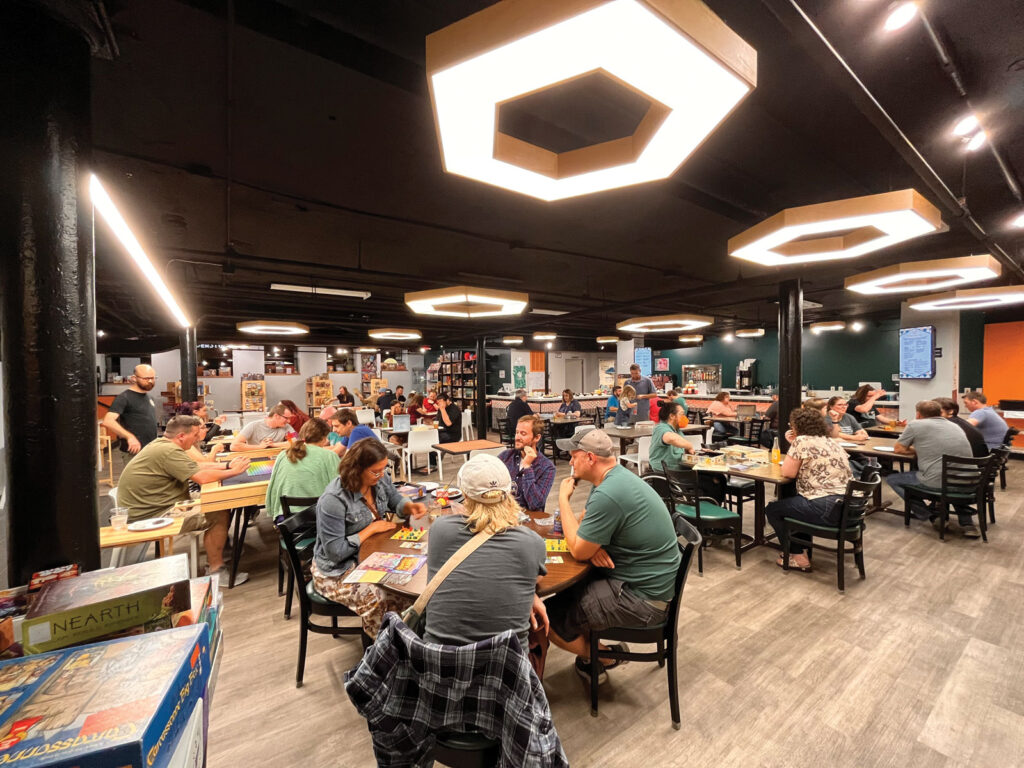 Hexagon Alley 
Hexagon Alley is a board game café offering not only a variety of over 600 games but also a selection of craft beers, hand crafted cocktails and mocktails, and a full espresso bar to keep you hydrated with your drink of choice. The café also serves fresh food including paninis and shareable boards. Founders Kyle Rieman, Nathen Reynolds, and Colleen Spurlock said they want Hexagon Alley to feel like your home away from home.
"We wanted a place where people no matter the age could get together and enjoy time together uninterrupted with board games. All three of us have a love and passion for board games and have always hosted weekly board games with our friends and wanted to share our love and passion with so many others," Spurlock adds. "Most of the games in our library are from our personal collections, so it means something to share them with the community and see so many of our games that we haven't played in some time get played again."
111 S. 9th Street, Suite 10
573-227-2213 
@hexagon_alley
hexagonalley.com
---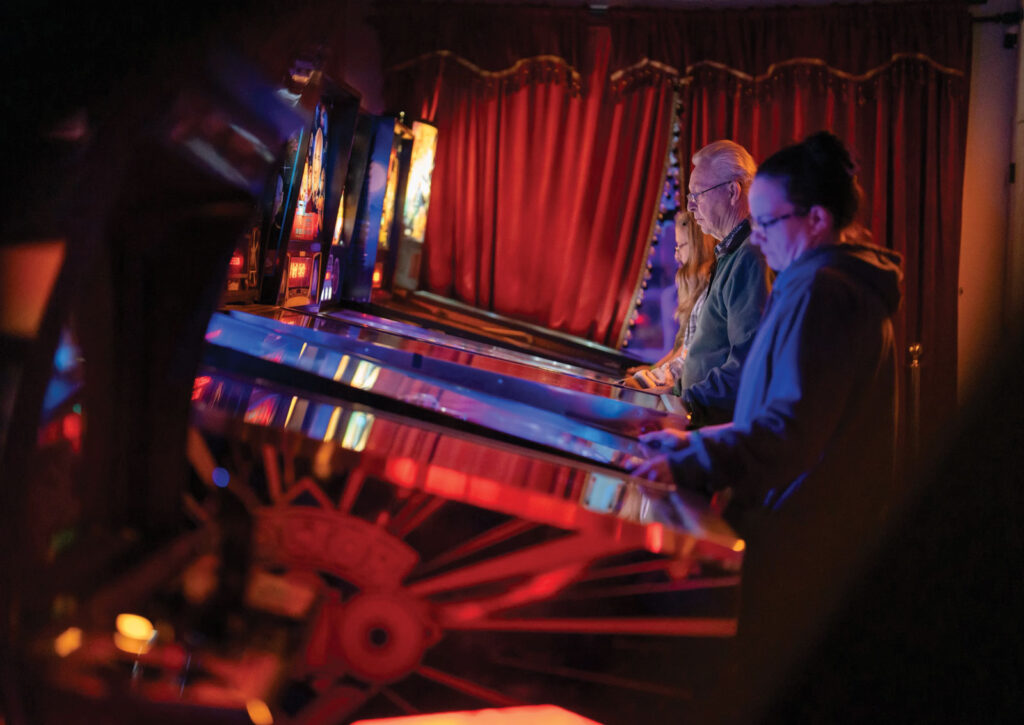 Witches and Wizards Arcade
Witches and Wizards Arcade is located in the heart of Columbia's Arcade District. The arcade offers a blend of nostalgia and enchantment. Relive the golden era with classic games and pinball from the '80s, '90s, and 2000s. Witches and Wizards also offers an indoor micro theater.
"We've handpicked a selection of sci-fi, superhero, and other iconic genre films to delight our audience," says owner Bobby Campbell. With state-of-the-art acoustics and ambient lighting that enhances every scene, the theater promises "an immersive viewing experience." A unique feature is free play. There is a general admission fee for adults and kids, and from there all the games are on free play, with no need for the typical fillable cards or quarters. The arcade hosts movie nights, video game tournaments, and other fun events. The arcade is also available for private parties and events.
1214 Eugenia Street
@witchesandwizardsarcade
witchesandwizardsarcade.com
---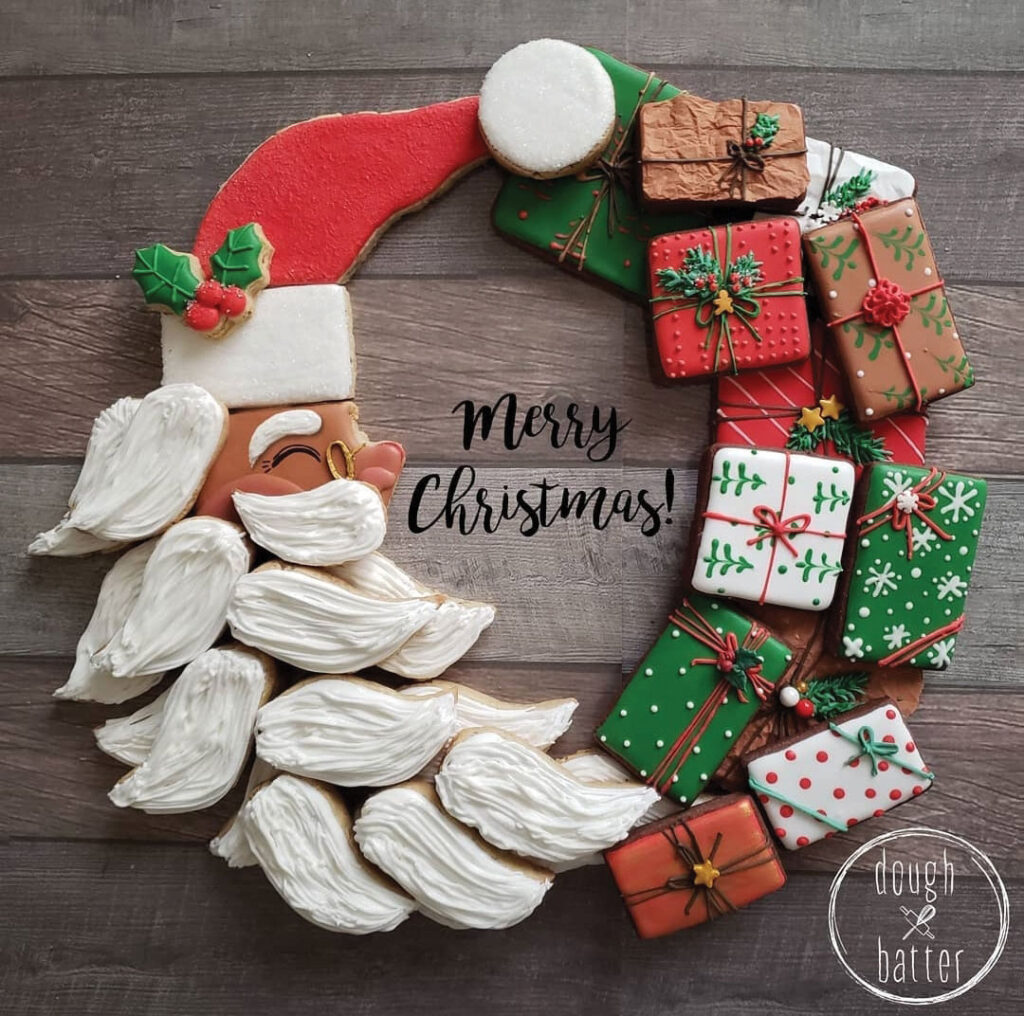 Dough X Batter
Dough X Batter is an eco-conscious cottage bakery that opened for business in July 2023. When the world was in lockdown, Laura Vientos decided to make holiday-themed decorated sugar cookies to mail to her loved ones.
"After posting pictures [on social media] the requests started to roll in. The idea that I could make custom treats for others as my new career path was born then and there," says Vientos. She wanted to create something that was rooted in sustainability, community, and social responsibility. She makes an effort to keep production low-waste, composts food scraps, tries to source local ingredients when possible, uses fair-trade/conflict-free ingredients, seeks to partner with organizations that support important causes, and offers compostable or easily recyclable packaging.
Though decorated royal icing sugar cookies are the specialty, the bakery menu includes classic cookies, bars, muffins, scones, and other easy-to-share treats that are perfect for all types of events.
787-560-7942
@doughxbatter 
dough-x-batter.square.site