Human interactions take various forms. Nuclear families exchange care and resources for their mutual survival and benefit. These are not monetary transactions.
Trade occurs every day between individuals who exchange cash with businesses for goods and services. For-profit businesses tend to get paid by directly serving their fellow humans.
Government organizations collect tax revenue to provide various public goods and services such as infrastructure, public safety, and other amenities. The taxpayer is not necessarily the direct recipient.
Then there are groups formed by private individuals, which operate with a different bottom line: as nonprofit organizations. The patron is not at all necessarily the receiver of goods or services.
So we live in a mixed economy with personal, for-profit, public, and not-for-profit participants. They all co-exist, often doing their own thing, but sometimes overlapping.
Not Your Grandpa's Charity
Local nonprofits have experienced several recent game-changers.
First, the 2017 federal tax reforms increased the standard income tax deduction. It was a tax break for many Americans, but meant fewer tax filers received additional tax deductions for their charitable contributions, which is a huge selling point for nonprofits to solicit donations — that the government will give you a partial discount for donating to our group.
Still, many donors give from the goodness of their hearts, regardless of a tax reduction.
Most recently, there was the gigantic pandemic stimulus package — the American Rescue Plan Act of 2021 (ARPA). Via municipalities such as the city of Columbia and Boone County government, millions of dollars are being infused into local nonprofit groups.
From a pending homeless services center off the Business Loop to buildings for readjusting people released from jail, to low-income housing units, Washington, D.C., is raining cash on local qualifying charities like nobody has ever seen or could have imagined.
Non Businesses Run Like a Business
Worthwhile nonprofit groups are too numerous to list. One notable coordinating organization is the local United Way. Since transforming its focus to a "community impact" model a decade ago, the focus is lifting up disadvantaged youth. By helping kids early in life, the idea is that could prevent an entire adult life from being off track.
The Heart of Missouri United Way evaluates local nonprofits who operate in that space and ask probing questions to measure tangible success. Those who deliver results are rewarded with ongoing resources. If only government institutions had such business-like standards in determining the allocation of public resources, the cliché term "good enough for government work" would become obsolete.
The United Way offers a compelling value proposition to potential donors and cultivates ongoing patron relationships. The staff goes on-site to local employers, motivating employees and employers for mutual benefit, even gamifying fundraising efforts. United Way gives awards and showers donors with appreciation. (If only filing your income tax return was this fun and came with a thank you note from Uncle Sam.)
Give 'Em What You Got
A local nonprofit leader once explained that participants/leaders offer their relative wealth and also their work and/or wisdom. Volunteers can roll up their sleeves to package food, offer a listening ear to an abuse victim, mentor a youngster, and so on.
People with life experience can provide wise input to achieve greater outcomes. Volunteers can also benefit beyond nice feelings, tax breaks, and line items on a resume.
Particularly for young and assisting professionals, helping out with a local nonprofit can be a really good experience. Your boss might not mind letting you off work early to go help a charity.
You'll see the world differently and learn something about yourself.
Vistas Yet Unseen
It also puts you in contact with others you wouldn't otherwise interact with. You'll find new, genuine friends and contacts of genuine character.
Volunteering can often open up career opportunities you might not otherwise imagine. An informal mentor of mine described joining a nonprofit group when she was a young professional managing a service industry call center. A fellow participant, an elder business executive in a different industry, observed her character and work ethic over time.
The executive had a leadership position open up and happened to run into the junior professional at a movie theatre. After saying "hi" in passing, the executive briefly mentioned a job opening at her office and, "You should look into that."
After the junior contact replied with, "Um, ok," the exec turned and pointedly reiterated, with a wink, "You should look into that." Getting the less-than-subtle drift, she applied, got the job, and years later reached a career pinnacle succeeding the exec who retired.
This career success story would never have happened without the young person venturing out of her comfort zone and day-to-day monotony, giving of herself, and being able to be noticed as the kind of person a wise leader had been in need of.
Even for those who don't hit a storybook home run like that, giving your dollars, time, or advice to connect with the nonprofit sector can reap intangible benefits you might not be able to otherwise imagine.
---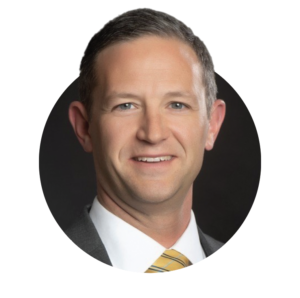 Steve Spellman is a lifelong Columbia-area resident and political observer.